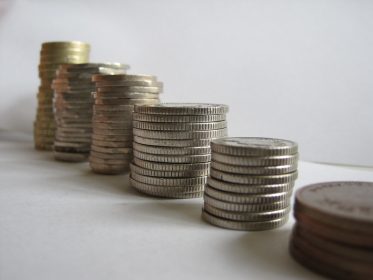 In the United Kingdom, there are tons of ways to double your money. 
And that's exactly what this article is all about; the best ways on how to double your money in the UK regardless of how much money you're looking to double. 
It shouldn't come as a surprise to you by now that it takes time to get twice of any money you're looking to invest. 
Recommended: How to Make £10,000 a Month in the UK: 12 Realistic Methods that Work
And sometimes, too much time. 
But in this article, you'll get a list of some ways to double money that are either too risky or require you to travel down a learning curve. 
With these strategies, you won't have to get an ROI of 3% yearly. 
No, within weeks to months, you could've earned 2× or 3× your initial capital.
Let's get started. 
How to Double Your Money in the UK: 10 Realistic Options. 
1. Trade binary options. 
Trading binary options, you'll be able to double your money in the UK easily. 
But, can you trade it? 
That's the big question I guess. 
If you can't, there's a lot of time for you to learn how to trade it. 
If you're a master trader, then you can make this happen over and over again; growing small binary options accounts to mega accounts. 
If you're in the middle, you're not a beginner nor a master, you can hone your trading skills by learning more online before eventually trading live on brokers. 
Doubling money can happen with binary options, but you've got to be good enough to minimize risks while earning off trades. 
2. Bet on sports. 
Although, sports betting is not a guaranteed way to make money or double your money not just in the UK, but anywhere else in the world. 
It's a game of chance. 
And if you're lucky enough, you could win big. But then, it's not always about being lucky. 
You can still make informed decisions that are near accurate. 
And this can happen only if you're armed with a historical knowledge of the game you're betting on. 
Much more than having a historical knowledge about the game, you've gotta know about the players or participants, their strengths and weaknesses. 
At least, you'll be able to make better decisions with this knowledge. 
3. Scale your product sales. 
If you're particularly good at something, you can invest to create a product about it and promote it to make more sales. 
So, this product can be a course, a tool or anything else. 
It can also be a directive or a guide; or a cheat. Whatever you can create that people are willing to buy, create it. 
Secondly, it should be of mediocre quality. 
People want to buy stuff that'll actually help them. 
Not wreck them even more. 
Once you're done creating the product (it'll take some time to finish up), you can promote it on social media; structuring paid ads on places like Facebook, Instagram, and even on Google search to reach more prospective customers/buyers.
It's a great way to double your money and although it's not directly investing into something, it's still an investment. 
Low risk investment.
4. Promote high commission affiliate products.
Affiliate products are the kind of products that you can promote to make money in the form of commissions when people buy them. 
And to double your money in the UK, you can embark on promoting affiliate products with the funds in your wallet. 
Let's say you've got £300 pounds, you can promote affiliate products with £100 to reach more target audience and when they buy the products, you make money in commissions. 
To make this even more effective, you'd be going after high value/expensive affiliate products that can make you hundreds of pounds in commissions per sale. 
The very first thing you'd need to do is to become an affiliate marketer by finding the best products in your preferred niche to promote.
5. Gamble at bars. 
When you pay a visit to bars in the UK, you'll see some games there that you can play and gamble on. 
A popular one is poker. 
But there's also card games and you can double your money by gambling with folks around. 
If you've got more than £1,000 pounds and you want to double it, this isn't a very good way to go about it though. 
It's a game of chance too because you could lose it. 
Gambling at the bar, there's a limit to how much money you should stake out, unless you've got a lot of money and you're willing to take risks. 
6. Flip websites. 
Website flipping is more about buying websites, working on them and reselling them to make more money. 
Can I double my money flipping websites in the UK? 
Short answer: Yes you can. 
Long answer: To make this happen, you need to know how the internet works. 
And you don't need to be a complete beginner in the website/blogging niche. It'll make things more difficult. 
If you know how blogging works and how to build blogs from scratch, then you can double your investment by flipping weblogs (websites or blogs). 
The bulk of the work is to add more value to any website you buy. 
And this can happen by doing two things more: 
Producing more content 
Building more genuinely strong backlinks
So, if you acquired a blog and it generates a monthly revenue of £300 pounds, you'd be able to sell that blog for 2× the initial cost by the time it's generating over £600/month (with your help). 
That's the idea. 
And you can do this with several blogs or websites especially if you've got the money to outsource content production and link building.
7. Flip items online. 
Right now, you can pay a visit to thrift stores and even do dumpster diving to find cheap products that you can sell online to get 2× your expenditure. 
So, if you want to double your money in the UK, this is an option. 
And if you don't want to go through the stress of looking for cheap products around thrift stores in your city, then you can try Amazon FBA. 
This is a program by Amazon where you ship products to the e-commerce giant, and then they sell off the products on your behalf. 
It's not free to work with Amazon on this and you can choose a suitable FBA plan of your choice before starting. 
The challenge is to find good products that are cheap on one platform or store and moderately expensive on Amazon. 
That's how you make money. 
The good thing is, you can learn to flip items online by buying them off from thrift stores or at garage sales, and you can learn to build a successful Amazon FBA career. 
Or, you can learn to do both of them. Simultaneously. 
8. Trade crypto. 
Crypto trading is also one of the realistic ways on how to double your money in the United Kingdom. 
It's commonplace to trade crypto and make 2× your trading capital in a day. 
With the high volatility of the market, it's possible to even double your money in 24 hours. 
Sometimes, it happens in an hour; depending on the volatility of the market and particularly if you're trading crypto futures. 
So, if you're looking for real ways to double your money in the UK, consider trading the crypto-currency market. 
If you're a dummy (like I was several years ago), you can start by learning about the crypto-currency market. 
Understand how the market works, understand basic terminologies, and learn a bunch of trading strategies. 
Ultimately, prioritize everything risk management.
9. Trade the Forex market. 
In the UK, Forex trading is legal. 
It's legal in most parts of the world, and you can double your money by trading it. 
If you don't know how to trade, learn it. 
By learning to trade the Forex market, you're practically learning to grow any amount of money that you've got (unless it's units and tens). 
So, you want to begin by learning to trade the Forex market using resources on the internet, buying professional trading courses, and ultimately practicing with a Forex demo trading account. 
With a skill like this, you can turn £10k into £100k. 
And even if you've got £100 pounds, you can grow it to 4 or 5 figures. 
It takes some really good time to learn Forex trading up to this point. 
Recommended: 11 Best Jobs that Pay £6,000 a Month in the UK
10. Invest in online financial markets. 
If you don't want to trade or you want to reduce the risk of losing your money in the Forex market, binary options, or crypto market, you can simply invest it. 
This means buying assets and leaving them to mature in price. 
You'd have to be patient with your assets or the financial instruments you buy to mature in price. 
While this has a higher chance of happening, it could take a longer time to materialize; a longer time for you to have 100% back of whatever quantity or size of crypto, forex or stock assets you buy.
Investing is a great way to reap the goods of the future while you still can. 
And it makes more sense to only put your money in the solid assets that aren't just popular, but are promising (with potentials to appreciate in price). 
Without a single doubt, investing in the financial markets online is one of the most realistic ways on how to double your money in the UK. 
It's not magic; it works. 
How to Double Your Money in the UK: 10 Realistic Options – Final Words. 
In summary, some of the real ways on how to double your money in the UK include flipping items online (which is very realistic and maybe takes a little more time than others on the list), flipping websites, gambling online to double your money (which is laced with risks), trading binary options, betting on sports, creating and scaling your own virtual products sales, and promoting affiliate products that are expensive with a high commission rate. 
Other ways include investing (without trading) in online financial markets, trading Forex, and trading crypto (futures or spot). 
Similar posts like this one
Working a 7am to 8pm school & home teaching job in 2021 to make $121 (£94.20) per month, I quit my job to focus on blogging after I earned by first $3 (£2.34) bucks a month from this blog passively without sweat. I never looked back since then. I've written for a couple of websites including Thestrive.co and I've come clean to unveil what works and what doesn't in the real world with regards to making life-changing money. Potentstack is my side hustle turned full-time project where I spill every realistic hack to make money in the real world (online and offline).
Want to learn how I make money blogging? Click here.