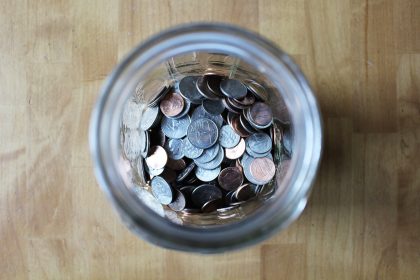 Is there a possibility to double money without risk? 
In this article you'll find out. 
In everything, there's a certain amount of risk. 
Even walking down a street is risky because there's every chance hoodlums get to harass you on the way. 
Recommended: How to Double $1,000 Dollars in 11 Smart Ways
Truth is, you can double your money, but with minimal risk. 
Living life itself comes with a ton of risks that no one vouches for. These are uncertainties, and 99% of the time, things will go right. 
The other 1% is the level of uncertainty even in the most risk free activities. 
That in mind, you can double your money not without risk entirely, but with mobile risk, and here are 10 proven ways to make it happen. 
How to Double Your Money without Risk: 10 Proven Methods. 
1. Publish a good book. 
Without risk, if you publish a book, then you can double your money as fast as possible with more sales coming in. 
However, if you must publish a book that people will want to buy, you need to have a name first. 
People won't buy your book because it's got a beautiful cover. 
Most of the time, people will buy your book because of your name on it. 
If I see two books by two different authors and one's carrying Elon Musk's name, I'm definitely buying the book by Elon. 
Why? 
He's the richest man in the world, or one of the richest people on the planet right now. 
And there's a lot he's doing that I'm going to have to learn if I want to be as successful as he is. Or one quarter of one quarter as successful as he is. 
The point is, publishing a good book is one of the best ways to double your money without risk. 
Have it in mind, everything's got risk. 
So, by publishing a book, you can double your money with minimal risk. 
2. Flip houses. 
If you've got a lot of money, you can be wrong with flipping houses. 
Yes, if you're able to buy a house with the money in your bank account right now, then you can flip the house for profit. 
Let's say you've got $100,000 US dollars, and you acquire a house for about $25k. 
You can flip that house and get a $2k profit on top of it easily. 
Don't know where to flip houses for money? Checkout Zillow.com. On this platform, you can sell properties, and buy too. 
So, if you have enough money, you can simply start by buying a house and reselling it on the same platform. 
Alternatively, you can buy a house in your city and flip it on Zillow. 
Flipping houses come with minimal risk. 
However, you'll need to make sure you're buying properties in places people would like to live in. 
And not in complete remote areas that'll make it difficult to flip. 
3. Flip websites. 
If you can do houses, then you can do websites to double your money without risk. 
Flipping websites is fun. And this is because everything is done online. 
There's no need to leave your home or anything like that. 
From the comfort of your couch, you can acquire a website online for thousands of dollars, work on it thoroughly for about a month or two and resell it for more money. 
Now, this website will earn you more money if it's a good one. And if it's worth spending a dime on. 
Before buying a website with the intention of flipping it later for profit making, you'll need to learn how to flip websites. 
There's a technology behind this online activity, and you must learn it to not fail at it. 
And by failing, I mean buying a website for around $2,000 dollars and reselling it for $1,700 or less just because it's got some really bad background/link/monetization labels. 
4. Build a mobile game company. 
Want to learn how to double your money without risk? 
Then building a mobile game company is one of the ways to go about this. 
While it's fun and super profitable, it's capital consuming. 
In other words, you need some really good amount of money to kick into the gaming industry. 
If you're not a coder or a programmer of some sort, then you'll definitely need the services of a programmer to bring your game to life. 
That's just one part of a lot of things you'll be doing. 
There's the aspect of marketing your game, partnering with tech brands to have your mobile gaming app auto-installed in their devices. 
And a lot more. 
Without or with minimal risk, you'll cash out big time. 
But then, the first and most important capital you'll need is the finances to get started. 
Oh, you're not just building any game. 
The game has got to be addictive and interesting for millions of people to actually like it. 
If it's not, that's where the risk creeps in. 
You'll suffer slow growth or steady losses. 
5. Start an online business. 
If you want to double your money without risk and you're serious about it with patience by your corner, then you can start an online business. 
With the deluge of online businesses, a sustainable online business that you can start up and grow blogging. 
There are lots of them like dropshipping, e-commerce, YouTube, and even online real estate or business consultancy. 
But then, launching a blog is easier and although it takes time to build it from scratch, there's every chance you're getting twice your original investment every month after your first year of blogging. 
It's an awesome way to make money online, and you don't have to spend a lot of money to get started with a blog today. 
If you've not started blogging already, then you can start right now with this free master guide to blogging the right way. 
6. Start a physical business. 
Another way to double your money without risk is to launch an offline business. 
It could be a grocery store, a fashion house, a boutique, a hair salon, or something else. 
Depending on the nature of the physical business you're looking to start up and the location, the cost of running the business and starting will vary. 
Plus, starting a physical business is way more challenging than launching an online business. 
The bottom line is that you can double your money without risk if you launch a well established offline or physical business of your own. 
And you may need to get acquainted with the ethics of starting a business from scratch to scale things up. 
7. Resell items online. 
You can resell items online to double your money with very little risk or none at all. 
How this is possible is by purchasing an item from maybe a thrift store, refurbishing the item, and selling it online for maybe twice the money you spent acquiring it. 
It's simple. 
You need to know what's best for flipping online, and where to flip these items for the best prices. 
For example, you can acquire furniture from your local thrift store or from Facebook Marketplace, refurbish the item, and resell it on Amazon. 
There are other places to sell items online, but right now, Amazon is the biggest of them all. 
And it's the most popular. 
I'm pretty sure it's not a new name in your ears by now. 
The idea here to double your money without risk or with minimal risk is to buy items from physical and online marketplaces and resell them on Amazon. 
8. Launch a helpful course online. 
Yet another way on how to double your money without risk is to launch a digital course online and sell it. 
If you're good at something, you can create a course to teach people about it while you make money from the sales of the course. 
The thing is, it'll take you some time and cost some money to really create a good course. 
But if it's really good, then you can make tons of money from the sales. 
The first thing you want to do is to create your course. 
If you don't know how to get started with creating your course, you can do that with Thinkific easily. 
It's currently the best platform with templates and tools to create your course and give it life. 
With the expert features on Thinkific, you can market your course and truly have a classroom experience with your students. 
There's even a feature to create membership sites on the platform. 
Now, if you know how to prepare a course already, then you can do that and upload it to the biggest course marketplace on the internet; Udemy. 
I highly recommend Thinkific if you're a total newbie at creating courses and it's the best for marketing your course too in different ways. 
But you can submit your course on Udemy to get people to see it when they search for courses. 
9. Promote a service you offer. 
So, almost closing this list, another way to double your money without risk is to promote a service you offer with the money on social media. 
If you're a marriage consultant or a landscaper, you can promote your services online to get more gigs. 
Once you start getting gigs, you keep promoting your services online with the right advertising campaign configuration (to reach the local audience). 
By promoting your services, whether you're good at writing or baking, you can get more clients; which means more money for you. 
Recommended: How to Make $10,000 a Month in Passive Income Online: 12 Realistic Ways
10. Invest in real estate. 
Lastly, a very common low-risk way to double your money is to invest in real estate. 
There are many ways to do this. 
And one of the most effective ways is to flip houses; this means buying houses and reselling them for profit. 
Alternatively, you can invest with REITs or RELPs to make your money back in bits every quarter of the year. 
There are other ways to double your money without risk but gradually in the real estate world, including owning residential properties, house hacking, and crowdfunding. 
How to Double Your Money without Risk: 10 Proven Methods – Final Words. 
It's impossible to double your money without risk, but extremely possible to do it with minimal risk. 
I'm talking about a risk percentage of about 1% or a little bit more. 
And some of the ways to make this happen include investing in real estate, promoting a service you offer (like landscaping or construction), launching a helpful course online and promoting it, reselling items (after refurbishing them), starting a physical business (like a grocery store), starting an online business (like an e-commerce business or a blogging business), publishing a good book based on your expertise, flipping houses, flipping websites, and building a mobile game company. 
Similar posts like this one
Working a 7am to 8pm school & home teaching job in 2021 to make $121 (£94.20) per month, I quit my job to focus on blogging after I earned by first $3 (£2.34) bucks a month from this blog passively without sweat. I never looked back since then. I've written for a couple of websites including Thestrive.co and I've come clean to unveil what works and what doesn't in the real world with regards to making life-changing money. Potentstack is my side hustle turned full-time project where I spill every realistic hack to make money in the real world (online and offline).
Want to learn how I make money blogging? Click here.