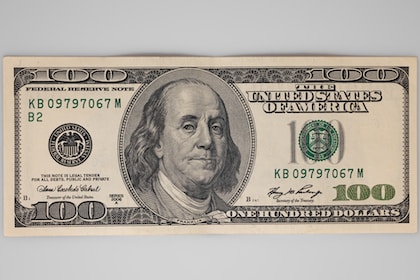 You're here because you're interested in learning how to flip $5,000 to $10,000 dollars. 
I can assure you 100% that you're in the right place. 
Basically, this blog is a refuge for many looking to make money fast, legally, and quit the rat race. 
And you're going to find out some of the realistic ways to flip $5k into $10k. It's not all easy in all honesty. 
Recommended: How to Invest $1,000 Dollars and Double it
Some of the hacks here aren't really "hacks" because they're legal and you can vibe into any of them at any given time of the day. 
So, with that in mind, here are 11 methods to turn $5,000 into $10k dollars. 
How to Flip $5,000 to $10,000 Dollars: 11 Proven Methods. 
1. Buy a car. 
So, you can buy a car worth $5k and make money with it. 
It's basically an asset in this sense because there are a lot of side hustles you'd be able to do with the vehicle. 
For example, with a $5,000 dollar car like a 2009 Suzuki XL7 Luxury, you can start ride-sharing. 
Let's do the math. 
With a vehicle like this for ride-sharing with Uber and Lyft, you're sure to make $200 dollars every single day. 
Maybe $100 on worse days. 
Working with $100 bucks per day (for the sake of being generous), you'd need to work for 100 days or three months to make $10,000 dollars. 
But then, you'd be making more than $100/day working as a ride-hailing agent for Uber and Lyft (or other ride-hailing companies dominating your city). 
With an average earning of $200/day, you'd need to work for just 50 days to make $10,000 dollars. 
Think about it. 
It's realistic. 
And a lot of people are buying vehicles that are cheap just to drive around town and get paid as ride-sharing service agents. 
2. Acquire rental equipment. 
Rental properties or equipment are the kind of equipment that people rent from time to time. 
And when they're done using it, they return it. 
It could be for a day, two days, a week and so on based on the agreed terms with the owner. 
So, with $5,000 dollars, you can acquire some of these equipment, rent them out from time to time and make much more money than $10,000 dollars over time. 
This, my friend, is definitely one of the most valid ways to make passive income long term. 
It's also one way to flip $5,000 dollars to $10,000 dollars. 
3. Create & sell a digital course. 
If you're good at something, people want to learn from you. 
What you can do to flip $5,000 into $10,000 in this case is to create a course of your own and sell it. 
If you don't know how to get started with creating your own course, there is lots and lots of content on the internet to support your learning process. 
And then, there are tools with a bunch of professional course layouts and templates to help you structure your course. 
Plus, creating a good course that people will derive value from is one of many ways to build a really solid passive income system. 
4. Do real estate. 
Of course you can't venture into real estate big-time with $5k. 
But you can buy a house worth $5,000 dollars and resell it to make a couple hundred dollars or a few thousand dollars after some months or years. 
But that's not the idea with this point. 
If you want to flip $5k to $10k dollars and you just have $5k right now, you can start a real estate agency without a physical office. 
Or you can make the office your apartment. 
Then, go ahead and serve as a broker between property buyers and sellers. 
The challenge however would be to find these buyers and sellers so that you can strike a deal and keep your cut. 
Before this happens, you'd need to get the legal documents required to stay clean in transactions like this. 
You may also need to have your lawyer and all of that. 
$5k won't launch you deep into real estate overnight, but you can start a million dollar real estate management company from ground zero. 
5. Invest in penny stocks. 
For the record, penny stocks are really cheap stocks that anyone can afford to buy. 
So, they're not worth a pack of pizza, but there's hope for them. 
These cheap stocks primarily represent startups thriving to survive the heat in business. 
So, you can flip $5,000 into $10,000 by putting your money into the right penny stocks. 
You can do this by first consulting a stock broker especially if you're a newbie in the world of trading stocks or stock investment. 
You can also go on to read about the best penny stocks to buy for the future. 
Draw your conclusion from your personal research and from expert suggestions. 
6. Trade crypto futures. 
Another way to turn $5,000 into $10,000 is to trade crypto futures. 
This is an amplified form of trading basically because you can take bigger positions with less money. 
And this is possible because there's a feature in the trading system called "leverage". 
The more "leverage" you take, the more money you stand to win or lose. 
And the leverage size limit varies from coin to coin in different crypto exchanges. 
The first thing you want to do is to learn about everything you just read, from trading crypto to using leverages. 
There's a lot you'd have to catch up on. 
But once you do, it'll be easy to make money as a crypto trader. 
It takes time. 
But you can make it happen. 
7. Stock trading. 
Just like crypto trading (but without the leverage), you can flip $5,000 into $10k dollars by trading the stock market. 
It's a more stable market and it represents real-world companies like Netflix, McDonald's, Tesla and more. 
So, you'd be taking the same learning curve as you would if you were to trade crypto to flip your $5k and make it $10k. 
There's a ton of learning affiliated with trading the stock market. 
It's not for newbies unless you want to be left with absolutely nothing in your wallet any more. 
But then, if you're good at trading the stock market, you'd be able to take $1k and turn it into $10k. 
8. Forex trading. 
Forex trading is another way to flip $5,000 dollars into $10,000 dollars. 
It's a not-so-volatile market but the presence of the trading leverage makes it a dangerous and profitable market at the same time. 
Again, you'd need to learn about trading foreign exchanges or Forex before throwing your $5,000 into the market. 
It's also not a wise decision to trade with 100% of the money your life support beckons on. 
If this money isn't your last and it's actually your spare, then you could trade the Forex market with all of it. 
Much more than looking to make $10k with a $5k trading capital, there are even higher possibilities of making life-changing money. 
But you'd be taking jaw-dropping risks. 
9. Binary options trading. 
So, with a simple Google search, you can learn and trade binary options. 
It's risky, and that's probably the reason it's banned currently in several countries. 
But you can trade it with a regulated exchange like Nadex. 
With $5,000 dollars and an acute trading skill, you can print $10k every single day. 
I'm not saying you won't encounter losses, you will. 
But the odds of making twice your capital every single day especially when you get good at trading and you've got your strategies to avert unforeseen risks are higher. 
10. Publish a good book. 
You're a prof? 
You're an engineer? 
Or maybe a doctor? 
If you're a skilled professional in any field, you can write a good book to enlighten the younger ones and contribute to knowledge. 
On the other hand, you don't really have to be a skilled professional to write a book. 
You can write a fiction, or some book about any niche or topic including finance, entrepreneurship, business, relationship, frugal living and more. 
Publishing a good book is one way to build passive income. 
In today's world, there are authors whose net worth skyrocketed after they published a book that eventually hit the limelight with massive success. 
Recommended: How to Make $600 in a Day: 9 Proven & Critical Methods
11. Launch an e-commerce store. 
If you want to make more money with $5,000 dollars or you just want to make $10k from the $5k you've got, then you can launch your ecommerce store to sell digital products like your ebooks, songs, soundtracks. 
Alternatively, you sell physical products like clothes and more. 
But then, you'd need to have an inventory and also figure out a way to ship your products to different parts of the world. 
In my opinion, you'd make tons of money from running a digital products e-commerce website versus putting up with the challenges of setting up an ecommerce store to sell physical products. 
Unless you're willing to undergo the challenges including getting a warehouse, promoting your e-commerce store rapidly online and offline. 
And more. 
With a store online to sell digital products, you wouldn't need to worry about warehousing, inventory and all of that including shipping arrangements. 
At the end of the day, both versions of running an ecommerce business can generate over $10k in profit every single month. 
And $5k is enough money to get started. 
How to Flip $5,000 to $10,000 Dollars: 11 Proven Methods – Final Words. 
In reality, you can turn $5,000 into $10,000 dollars by publishing a good book, launching an ecommerce store, trading binary options, getting into the real estate industry, buying a car, acquiring rental equipment, trading foreign exchange or stocks, selling your own course, investing in penny stocks, and trading crypto futures. 
Some of these methods can flip $5k into $10k really quickly while some others take time. 
If you want to make this happen very quickly, trading whatever financial market is the way to go. 
Similar posts like this one
Working a 7am to 8pm school & home teaching job in 2021 to make $121 (£94.20) per month, I quit my job to focus on blogging after I earned by first $3 (£2.34) bucks a month from this blog passively without sweat. I never looked back since then. I've written for a couple of websites including Thestrive.co and I've come clean to unveil what works and what doesn't in the real world with regards to making life-changing money. Potentstack is my side hustle turned full-time project where I spill every realistic hack to make money in the real world (online and offline).
Want to learn how I make money blogging? Click here.