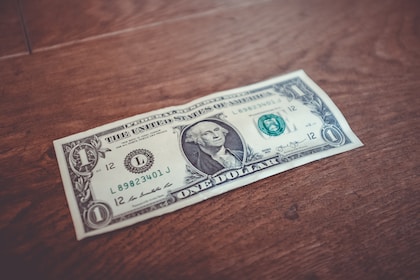 Is it possible to make $1,000 in 24 hours? 
The short answer to this is a big yes. 
It's more than possible to make over $1,000 in 24 hours, and this article shows you the best ways to make this happen. 
Now, $1k in 24 hrs isn't a big deal to a lot of billionaires around the world. 
Right now, there are people who make much more than this in a second. 
For example, Mark Cuban makes over $23,000 dollars every single hour. 
That's just Mark Cuban! 
And he's nowhere close to being the richest living human on the planet. 
Recommended: How to Flip $5,000 to $10,000 Dollars: 11 Proven Methods
With that said, if you're not already one of the richest people to walk this easy, $1,000 in 24 hours is much more than a big deal for you; it's a divine gift. 
And here are 8 ways to get it. 
How to Make $1,000 in 24 Hours: 8 Realistic Methods. 
1. Sports betting. 
If you want to make $1,000 in 24 hours, sports betting is one of the most realistic ways to make this happen. 
You can bet on live matches and watch things play out. 
If you're good at betting, then you already have an idea as to what I'm talking about. 
Betting is profitable, but risky. 
It's a game of chance, and you can actually get to bet if you have the funds to stake it. 
To avoid losing flat, especially if you're new to the system of betting, you might want to ask the people around you who are seemingly good at betting and getting the games right (mostly). 
While this isn't a guaranteed way to make money fast, it's a realistic way. 
And I've come to know too many people who live full-time off the profits they get from sports betting. 
2. Blogging. 
With less risk, you can build a blog from scratch to start generating upwards of $1,000 dollars a day (or in 24 hours). 
This is realistic, but it's not something you should gun for on the first day launching your new blog.
First of all, this approach to making $1k in 24 hrs comes with minimal risks. 
Almost no risk involved. 
If you fail, there's a do-over button. 
But the time you spent working never comes back. 
With that in mind, you want to start up a blog the right way and monetize it so that you can continuously grow it into a full-time income generating blog (earning over $30k/month). 
Right now, there are bloggers generating over $400k in a single month. 
Heck! 
That's over $13k/day. 
But then, it all started with the first few cents. 
For some, even $0.05. 
If you want to start a blog right now to generate over $1,000 dollars a day, then this guide is pretty much all you need to get started. 
3. Barbering. 
If you're good with the clippers, then you've got a skill that can generate over $1k/day for you.
It's expensive to start a barbing salon of your own, and it'll take some time to start getting enough contacts for home service runs if you're just starting out. 
However, the best idea is always to start first. 
Whether you're starting a barbering salon and renting a store or you're promoting your services online to get home service gigs, you can certainly generate over $1,000 dollars grooming hair in a day.
As a barber. 
That's up to $30k/month just doing a vocational activity. 
4. YouTube. 
While you don't have to pay a dime to start up a YouTube channel, you can generate a lot of money from YouTube as a content creator. 
Firstly, you pick a niche and focus on your niche. 
Secondly, hire someone to constantly create and edit your videos, or better still, learn video editing for YouTube hardcore. 
Thirdly, you create some of the best videos around densely popular topics in your niche and really try to answer questions out of your experience. 
On the fourth note, figure out the best ways to monetize your channel; if it's going to be just ads by YouTube, then this should come last after you must've hit 1k subs. 
But if you plan on selling your stuff and recommending products, then you'd have to figure this out before publishing your first video about products of any kind. 
5. Stock trading. 
Apparently, trading stocks is one of the quickest ways to make money on the internet. 
Just get good. 
If you're a total newbie, there's a lot of materials online to help you get started. 
However, you want to buy some courses online too just to familiarize yourself with in-depth trading strategies, hacks, and risk management techniques. 
Being an online market, there's an impossible tendency to never hit 100% with every trade or investment in stocks. 
So, be prepared to lose on your voyage to winning. 
There's really no loophole to always making money in the stock market with every trade or every investment. 
But, with the right set of trades or a single good trade (with a large liquidity in the $10k+ range), you can definitely make $1k+ in profits. 
6. Affiliate marketing. 
Simple, cheap, but highly profitable. 
Affiliate marketing remains one of the most profitable money making mechanisms on the internet. 
And trust, a lot of affiliate marketing experts bag over $100k/month. 
Passively. 
The meat of this money making approach is; you recommend products to people online who are mostly ready to buy these products. 
When they buy, you get a commission for every sale. 
Now, to make $1,000 dollars in 24 hours or in one day, you'd have to consistently promote expensive products with high commission rates so that you're able to earn big with few sales. 
A great way to start affiliate marketing is to create a blog/YouTube channel, make it a niche blog/YouTube channel about the products in that niche.
Afterwards, create ultra high quality blog posts/videos about the products and naturally insert your affiliate links to enable your audience to place an order. 
It's a lot more complicated than this, but this is the idea that puts more affiliate income in the bag. 
7. Dropshipping. 
Dropshipping is what I'd like to call the oversimplified e-commerce model where you don't have to buy any products, you don't ship any item to any one, and you can get everything running in a few hours. 
With a dropshipping store, you can earn over one thousand dollars in a single day. 
But then, you just need to know what's really up with dropshipping. 
There's a way to do it right, and no one's going to give you a check the moment you set up your dropshipping store. 
You work to make it work. 
8. Binary options. 
Making $1,000 dollars in 24 hours is a realistic adventure with binary options trading. 
Conversely, you could lose $1k in 24 hours if you're not careful and you allow greed to get the best part of you. 
Making money as a binary options trader comes with a ton of emotional pressure, and self-confidence reaffirmation. 
It's a market, and once your money's gone, it's gone for real. 
With this understanding, you may want to invest some good amount of time to learn to trade the binary options. 
A single 5-minute trade that's right can get you $1k profit. 
Again, trading the online markets isn't free. 
This means, you'd need to have some money set aside to trade. 
Looking at $1k in one day, you'll certainly need even more money to launch into the market with. 
9. E-commerce. 
Generating income with ecommerce doesn't happen instantly. It takes some time. 
Firstly, you'll have to build your website, configure payment gateways, and then stock up your warehouse. 
Inventory maintenance, staffing and more will take their place. 
Unless you're a wholesaler or retailer looking to establish an online presence, starting an ecommerce business will be holistically challenging for you. 
However, it's one of the ways to create passive income, and to make money massively online. 
Since the process of starting an ecommerce business cuts across the offline and online world, it's a business that you'll want to give much attention to. 
Generating $1k/day with an ecommerce business doesn't make a big deal. 
Recommended: How to Make $600 in a Day: 9 Proven & Critical Methods
10. Traffic arbitrage. 
To make $1,000 in 24 hours with traffic arbitrage, you'll need a lot of money to initiate the process. 
Traffic arbitrage is simple; you buy traffic from networks that sell web traffic, and then you monetize that traffic to generate revenue (usually through ads or product sale) much more than you've spent on buying the traffic. 
This method of making quick money online works perfectly with a blog, a viral blog, and then some ad networks that are really easy to join. 
Like adsterra. 
You buy traffic worth $10,000 dollars, you generate $13,000 dollars in ad revenue and even more from product sales on the landing page (or viral blog). 
How to Make $1,000 in 24 Hours: 10 Realistic Methods – Final Words. 
If you want to make $1,000 in 24 hours, stop shadowboxing. 
Some of the ways to make this happen include trading binary options, blogging, barbering, affiliate marketing, traffic arbitrage, YouTube, stock trading, E-commerce, and dropshipping. 
Basically, you can generate much more than $1,000 a day or in 24 hours with these ideas. 
Again, they're not entirely risk free, so you need to know exactly what you're doing when opting to try them out. 
Similar posts like this one
Working a 7am to 8pm school & home teaching job in 2021 to make $121 (£94.20) per month, I quit my job to focus on blogging after I earned by first $3 (£2.34) bucks a month from this blog passively without sweat. I never looked back since then. I've written for a couple of websites including Thestrive.co and I've come clean to unveil what works and what doesn't in the real world with regards to making life-changing money. Potentstack is my side hustle turned full-time project where I spill every realistic hack to make money in the real world (online and offline).
Want to learn how I make money blogging? Click here.