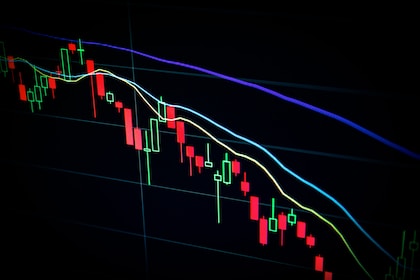 If you want to learn how to make $10k a day trading, you need to know two things first before anything else. 
The first: It's possible. 
The second: It doesn't come cheap. 
In essence, you'd have to pass muster with some factors for you to make up to $10,000 dollars every single day trading the markets or a single market. 
Whatever market you choose to trade, understand that you can make a lot of money and also lose a lot of money. 
It depends on you and your leverage or advantage at the end of the day. 
Recommended: How to Double $50,000 Dollars in 9 Strategically Smart Ways
In the meantime, I'll be spilling up some of the ways it's possible to make $10k a day trading. 
Check them out and see if you've got a chance. It's not magic. 
It's possible, and might be challenging. Let's roll. 
How to Make $10k a Day Trading: 9 Proven Strategies. 
1. Choose a market. 
If you want to learn how to make $10k a day trading, then you've gotta focus on one market and really deal there. 
There's really no need to test every wine in the winehouse. 
Right now, there are multiple markets, financial markets, and they include: 
The stock market 
Forex 
Options 
Crypto 
Binary options
For the best results, you want to make sure you're putting your all into just one market. 
Or two if you can. If there's a chance you can master the crypto market, go for it. 
Dedicate enough time to become a pro crypto trader. 
If you want to stick with the stock or forex market or you want to trade vanilla or binary options, stay there. 
Really, every market serves a different blend of volatility, price movements, and underlying behavior. 
For most of them, you'll have the option to lay your hands on a demo account before getting to trade a live account. 
Demo accounts aren't real accounts. 
They're virtual accounts, and you can't withdraw whatever profit you make in them. 
So, before choosing one market to focus on, read about them. 
Get your hands dirty with all of them not deeply, but on the surface level before settling for or choosing one to focus on. 
You're not going to make $10k a day trading all markets haphazardly. 
2. Learn about the terminologies, brokers, and features.
Next up, learn about the terminologies in the market that you've chosen to focus on. 
I know you're expecting some other hacks like a magical move to always make $10k a day trading. 
But this is what you really need. 
No trader ever becomes successful without a proper market education. 
Educate yourself first, and the basics of this education is acquiring enlightenment about the terminologies in the different markets, particularly the market that you've set out to focus on. 
Also get to know about the brokers and the obtainable features in the market. You won't be trading on air. 
Rather, you'd be trading through a broker. Get to know about the best brokers in the market and the features too. 
You don't have to use all of them to know. 
You can simply read about them to get an idea before sticking to one or two of them for better trading. 
Every broker or exchange operates similar features; some have better features and others could be clouded with irrelevant features. 
Best practice?
Trade with the best brokers in the field. 
3. Prioritize risk management.
In every business, you'll find the risk factor. So it is also in trading. 
There are risks. 
And the good thing is, there are ways to avert these risks. 
Risk management techniques should make up a big part of your trading strategy at the end of the day. 
This will prevent fatal losses and will also put you in a place where you're making profit constantly. 
With a goal to make $10k daily as a trader, you'll be battling against market risks. 
Measures like stop loss, take profit and a couple of other financial markets risk management techniques you can derive through trading experience to combat risks can be really effective if you dare to prioritize them. 
You don't want to make $10,000 dollars in profit one day only to lose it the next day. 
4. Get familiar with fundamental analysis.
Fundamental analysis is basically following where the news goes. 
If you're trading a financial instrument like a stock or you're trading a crypto asset like Bitcoin, you'd want to make your trading decisions based on what the news is saying about Bitcoin. 
If things are going in favor of Bitcoin or in favor of Netflix stock, you should take a position for that news rather than against the news. 
At the end of the day, most of the time, the market moves following the suggestions from news and events. 
Keep tabs of the economic standpoint of the parent organization of the financial instruments you're trading or holding. 
Or the ones you're looking to trade before eventually opening a position. 
5. Understand technical analysis.
Technical analysis is the meat of trading. 
You get in the chart and you start configuring indicators, drawing trend lines and observing price actions alongside candlestick patterns to predict the next market move; if it's going to be a dump or a pump. 
You can't master technical analysis 100%, but then, you can get so good that your analysis falls in line 90% of the time. 
A lot of technical analysis takes place on the chart. 
And it's great for everyday trading especially if your goal is to make profit every single day. 
Even with this in place, you can't replace risk management. 
They go hand-in-hand. 
6. Master indicator configurations.
Indicators basically tell you where the market is headed. 
They give a clue, but they're not 100% accurate. 
You might win a trade or two using indicators, but what makes indicators special is their use alongside a strategy like maybe a candlestick pattern or some price action following last supports and resistances. 
However, the point here is to gain mastery to some point over indicators so that you're able to use them as a complementary aid to opening positions for profitable trading. 
With that said, there are a lot of indicators. They vary alongside the market you opt to trade. 
But there are also basic trading indicators that cut across all markets and standard exchanges. 
7. Handpick a trading strategy. 
Now that you're here, you've come a long way already. 
If you want to learn how to make $10k a day trading, there's every need to stick to a set of winning strategies. 
They should be your mainstay. When everything else is about to go crashing on you, have a rescue strategy. 
A plan B strategy that almost doesn't fail. 
Even if it fails, it should be in worse IMPOSSIBLE situations. 
However, finding strategies like this isn't going to be an easy walk for you. 
I found one myself, and it's a mix of the martingale trading system and one other strategy. 
It's a core strategy or a five star day trading strategy that really works. 
However, I'll be listing it here on this blog as soon as I reach a preset target blogging quota. 
Not soon though. 
8. Dump the FOMO. 
FOMO is the fear of missing out. The market will always be there for you. 
Before you got to know about the market, it was there. 
And it'll be there after your time on Earth is over. 
Trust me, it will. The point is, avoid rushing into trades just because you can't let it go. 
If a trade seems to have a really great outcome and you're too late to take the trade, let it go. 
There's more than enough market for you to trade. 
Every single day, there'll be opportunities to make money day trading. 
So, kill the rush hour vibe especially when you're not on a demo account. 
Recommended: How to Get Rich with $5,000 Dollars: 10 Outstanding Methods
9. Trade with more money. 
Here we go; trade with more money.
It'll be way easier for you to trade with $100,000 dollars just to make $10k daily or 10% daily versus trading with $20k to make $10k daily or 50% daily. 
The later case presents more risk, and you'd struggle to make 50% every single day. 
You might just break your account trying to overtrade in a bid to make a profit of $10,000 dollars. 
The more money you trade with, the more money you're going to be able to make in the long run; easily. 
But if you're trading with $1k or $10k or $50k to make a steady ten grand in profit everyday, you'd be facing a long endless wall of impossibilities smeared on the possibilities for compound loss. 
How to Make $10k a Day Trading: 9 Proven Strategies – Final Words. 
Making $10k a day trading whatever market, be it crypto or forex or stock, doesn't come easy. 
And some of the realest ways to make this happen include dumping the fear of missing out, hand-picking a strategy to trade with, choosing the right market to trade, learning the terminologies, brokers, features in the trading world, prioritizing risk management and techniques, trading with more capital or a fatter liquidity, and getting familiar with fundamental analysis.