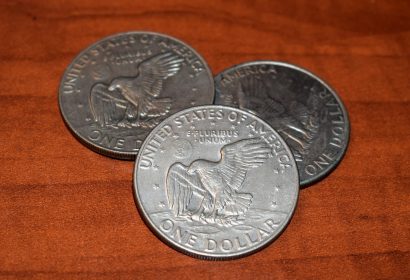 Now there's a lot an extra $150 a week from home can do for you. 
It's really a lot of money if you're looking at it from the monthly side. 
That's about $600 bucks a month working from home. 
Recommended: How to Double $10,000 Dollars Fast: 5 Smart Hacks
Having to not get out of the house, $600 dollars is good money. 
If you want to make $600 dollars a month (or $150 dollars a week) from home, then this blog post is for you. 
Forget about taking surveys and signing up for special bonuses. 
The ways to make $150 a week on this blog post are genuinely realistic. 
Before going deeper, here are answers to some of the questions swarming your mind. 
How can I make $150 a day at home?
You can make $150 a day at home by taking freelance gigs, trading financial markets, and building sustainable and scalable online businesses like a blog, an ecommerce store, or a YouTube channel. 
How can I make $100 a week?
$100 a week is attainable working online and offline. 
If you decide to take the offline path, then you can make $100 a week by running errands on Taskrabbit, Mechanical Turk, and Craigslist. 
You can also get freelance gigs like babysitting, pool cleaning, house-sitting, pet walking, and landscaping. 
Becoming a Doordasher is also one of the many things you can do offline to make $100 bucks a week. 
Online, you can work as a freelance writer from home, copywriter, editor, proofreader, or sell whatever digital skill you possess on Fiverr, Upwork, or Flexjobs. 
How can I make $150 instantly?
You're looking to make $150 dollars instantly, then that's not very realistic. 
You can make $150 dollars fast, but definitely not instantly.
To make $150 fast, you can trade the crypto futures or options market. 
You can also sell items on Etsy, Amazon, Facebook Marketplace, and on Depop to make $150 dollars fast. 
How can I make $100 a day from home?
Working from home means working online, and if you want to make $100 bucks a day working online, then you can become a freelancer. 
It's totally free. 
You're self-employed and you can sell any skill you have as a freelancer to make money. 
If you want to take a long run approach, starting a blog or a YouTube channel are two of the best things you can do from home to generate passive income. 
How can I make $200 a day at home?
$200 a day means $6k a month. 
And that's pretty attainable with passive income streams like a blog and a YouTube channel. 
Alternatively, you can start affiliate marketing to earn commissions from affiliate sales, start a dropshipping store, trade crypto, sell printables and other items on Etsy (or Facebook Marketplace), and sell courses online on Udemy. 
Selling your skill as a freelancer can also do the trick. 
But an inflow of high-paying freelance gigs isn't something everyday can promise. 
How much is $300 a week per hour?
Working 5 hours a week, $300 dollars equates to $12 an hour in 5 working days. 
So if you're making $300 dollars an hour, in 5 working days and working for 5 hours everyday, you get paid $12 bucks every hour. 
Going in full, here are 9 most realistic ways to make $150 a week from home without actively taking boring tasks online. 
How to Make $150 a Week from Home: 9 Realistic Ways. 
1. Start a blog. 
If you want to make $150 dollars a week working from home, then starting a blog is a top option on the list. 
It doesn't cost a lot of money to start a blog, and it's one of the online businesses that you can build even with a full-time job. 
It takes time to grow a blog so you'll need to be really patient when starting out a new blog. 
There's no limit to how much money you can make from a blog, but you'll need to do it the right way to make a dime. 
To get started with blogging today, read the potent stack guide to blogging. 
2. Trade crypto. 
Today crypto is a big deal. 
If you know how to trade it, then you have one epic knowledge. 
If you don't know how to trade crypto, you really need to learn the art. 
It's profitable, interesting and somewhat addictive. 
Learning the hang of things, trading crypto in your home can make you money.
The truth is you can make quite a lot of money but then you'll need to trade with more money too. 
Prioritizing risk management strategies, cryptocurrency trading can become a dynamo to generate wealth. 
But actively. 
3. Freelancing. 
Freelancing is one of the ways to make $150 a week.
If you're good at something, someone's willing to pay you for your services. 
Whether it's writing, proofreading, editing, coding, graphics designing, or transcribing, you can get paid up to $20/hour working as a freelancer. 
The best places to get high-paying freelance jobs include Fiverr, Upwork, and Flexjobs. 
It's free to sign up on the first two, but Flexjobs require a little sign up fee. 
4. Course sales online. 
Want to learn how to make $150 a week? 
Then consider writing a course around something you're good at. 
If it's cooking, coding in ruby, or designing graphics, hundreds (or thousands) of beginners are willing to pay for your knowledge. 
It takes a while to come up with a good course. 
But once that's done, then you can make guaranteed passive income putting your course online for sale. 
5. Online tutoring. 
If you like teaching or tutoring, then you can make a great deal of money online teaching on websites like VIPKid. 
Other than getting to teach on websites that pay tutors, you can also get online teaching jobs on Indeed.com that pay over $20 dollars an hour. 
In a week, you can definitely make more money tutoring online either way. 
As a beginner teacher, things might be a little complicated, especially the parts where you'll need to set up your tutor account on tutoring websites. 
If you're searching for teaching jobs online, you'll need to come to terms with the criteria of the client you'll be teaching. 
6. Print-on-demand t-shirt designing. 
If you're good at designing t-shirts and can get a little more creative with designs, then you can build a store on Teespring and upload your designs. 
Don't worry, Teespring has inbuilt features to design t-shirts.
Everything is inbuilt. 
And so is your store. 
You tag the prices and that's all. 
Teespring handles shipping and payment processing. 
From every design that sells off your store on Teespring, you get a cut. 
Just like Teespring, there are a bunch of other services online that allow you to design t-shirts and other wear that can be printed and sold to clients in every corner of the world. 
7. Affiliate marketing. 
When it comes to making money from home, affiliate marketing is one really profitable no-cost activity you can do. 
It's all about recommending products to people and getting a commission for every sale when these people click the "order" button (or open their wallets). 
To make more money, you need to reach more people and focus on promoting products you know about, have used, or want to learn about. 
Two great ways to launch into the affiliate marketing space is to start an affiliate niche blog or a YouTube channel. 
8. Dropshipping. 
Dropshipping is also on the list of the best online businesses to make $150 a week from home. 
So basically, you're running an ecommerce store but this time there's no inventory. 
You don't house any product. 
All you do is import products from another store like Amazon, and up the prices from the products you import. 
But not excessively. 
The part where you come in is promotion of your store and customer services. 
When there's a need for customers to return a product or request a refund, you handle cases like this. 
Dropshipping is profitable, but can be expensive to start especially if you want to build a fully functional e-commerce store online with all the features. 
Recommended: How to Turn $1,000 into $10,000 in 6 Months: 10 Best Ways
9. Domain flipping. 
Flipping domain names is a great way to make $150 a week from home. 
You don't need to leave your home or anything. 
All you do basically is buy domain names on Flippa, GoDaddy, or NamePros and sell them on any other platform (or the same platform where you bought them) for a higher price. 
It's easy. But before buying a domain, get to know if it's a domain name worth buying. 
You don't want to buy a domain name that never gets sold. 
Learn a lot you can about domain flipping before buying your first domain to avoid getting stuck with a low potential domain. 
How to Make $150 a Week from Home: 9 Realistic Ways – Final Words. 
If you want to make $150 a week from home in the 2020s and beyond, then these are some of the best self-employed jobs or online businesses to venture into. 
You can start a dropshipping store which isn't entirely free to set up. 
You can also start a blog, flip domains, trade cryptocurrencies, sell courses online, design t-shirts, freelance your skills, and teach online. 
Most of these self-employed home jobs like blogging, dropshipping, affiliate marketing, and t-shirt designing can generate passive income for you over time. 
The best part is, you can focus on one of these jobs or start a couple of them and scale them simultaneously. 
Best practice? 
Nothing beats focus. 
Similar posts like this one
Working a 7am to 8pm school & home teaching job in 2021 to make $121 (£94.20) per month, I quit my job to focus on blogging after I earned by first $3 (£2.34) bucks a month from this blog passively without sweat. I never looked back since then. I've written for a couple of websites including Thestrive.co and I've come clean to unveil what works and what doesn't in the real world with regards to making life-changing money. Potentstack is my side hustle turned full-time project where I spill every realistic hack to make money in the real world (online and offline).
Want to learn how I make money blogging? Click here.