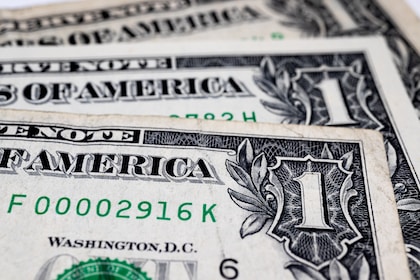 If you're like me, then you probably adore staying indoors and making money. 
People are difficult and that's the reason I detest working a fixed salary job or going out of the house to meet people. 
Still living in my mom's house for now at the time of this writing.
Recommended: How to Invest $25 Million Dollars in the 2020s: 11 Realistic Ways
But then I really want to make money for myself and move on.
If you're anything like me or have the slightest idea how I feel, then this blog post is just for you. 
A glimpse of my story I shared on the first blogging report I wrote here will resonate with you to a large extent. 
If you want to make $200 a week from home, then I've got you. 
And right on this blog post, I'll share 10 of the best ways to make $200 dollars a week working from home. 
Some of these self-employed jobs that you can do from home can build wealth for you in the long run and generate much more than just $200 dollars a week. 
And they don't cost a lot of money to start up. 
Best part is that you can start most of them without investing a single dollar. 
Let's grind. 
How to Make $200 a Week from Home: 10 Best Ways. 
1. Blogging. 
Blogging is one of the most realistic ways to make $200 a week from home. 
You can stay indoors for hours working on a blog to generate passive income. 
While there's no limit to how much money you can make with a blog, it comes with a great deal of effort. 
It's easy money with a lot of work upfront. 
The first thing you want to do with a blog is settle for a niche. 
A broad niche with lots of uncovered topics so it's easy for you to quickly build traffic and make money from ad revenue or affiliate marketing. 
After picking a niche, choose a domain name that's not very complicated. 
It could be your own name (if it isn't taken) or a combination of two words (not necessarily related to your niche). 
It's best to choose a random name as picking a name with a word related to your niche wouldn't make you rank higher for search terms. 
Plus, if you decide to switch niches in future, you'll be pigeonholed by the domain name that's already niche coated. 
In all things, stick to a niche or two related niches and publish as many high quality contents as you possibly can. 
With time, you can grow your blog authority by guest posting on bigger blogs and building quality backlinks to your own blog. 
Give it time. 
Everything happening on the internet takes time to mature. 
So will your blog. 
To start blogging today, read up my clear cut guide to starting and growing a blog from scratch. 
2. Freelance writing. 
If you're good at writing in whatever way, then you can make money online up to $700 dollars for a single freelance writing gig. 
However, you need to be a good writer for a start. 
And you can get started as a freelance writer by signing up on Fiverr as a seller. 
The rates for freelance writing gigs aren't fixed. 
Some pay $13/hour and sometimes the rates come per word i.e you'll be getting paid per word. 
You want to get the highest paying freelance writing gigs, and one of the best ways to reach high-paying clients is sending cold emails. 
Apart from writing for freelance employers on freelance marketplaces and cold pitching, you can get remote freelance writing jobs on Indeed.com or Google for Jobs that pay $50+ per hour. 
3. Proofreading. 
Proofreading is one of the easiest jobs to do as a freelancer online. 
If you're good at editing documents and fixing grammar errors or contexts, then you can become a freelance proofreader to make $200 dollars a week from home. 
You can get freelance gigs on Upwork, Flexjobs (for a fee), and Fiverr. 
Alternatively, you can search Google Jobs and Indeed.com (or Glassdoor) for remote proofreading jobs in your city. 
4. Sell printables. 
Want to learn how to make $200 a week from home? 
Then selling printables is a way to get there. 
Printables are basically beautiful digital images that you can print out on paper and make use of. 
So basically, you can make money selling printables on Etsy. 
It's a low risk investment basically because you don't spend a lot of money making dozens of them. 
And there are free printable creation tools available for you to design your own printables. 
Spend 0$ on creation, sell for $5+ dollars. 
If you want more control over your designs and business, you can launch a store of your own online to sell printables. 
But this is on the costly end. 
5. YouTube. 
Making money on YouTube is possible with better video content. 
It doesn't cost any money to start up a YouTube channel. 
However, you'll need to work upfront to make a single dollar. 
Nobody would subscribe to an empty or poor-content-studded YouTube channel. 
You make money from your viewers' views. 
And the more viewers you get on YouTube, the more money you're likely to make (unless you want to focus on YouTube affiliate marketing). 
Better content = more views = more money. 
That's basically how the YouTube algorithm works. 
So you want to focus on pushing out relevant and better videos that are engaging and catchy.
6. Dropshipping. 
A new business model flooding the web is dropshipping. 
It costs some money to start up a dropshipping store, but it's one of the best online business models that can guarantee passive income. 
Dropshipping is more like building an ecommerce store in the forefront of another real ecommerce store or supplier. 
You literally import products from an ecommerce store like Facebook Marketplace, or AliExpress, but this time you reserve the power to tweak product prices as they appear on your dropshipping store. 
Orders on your dropshipping store are redirected to the supplier store in the background and they process payments and shipments. 
As the fronter, you handle customer service (which can be a pain sometimes). 
7. Drop-servicing. 
Without any skill, you can make money with drop-servicing. 
The concept of drop-servicing is assigning a freelance job to someone else at a lower cost. 
So if you take a job as a freelance graphics designer for $500 dollars, you can make a profit of $200 dollars by outsourcing the job to a real graphics designer willing to get the job done for $300 dollars. 
It takes time to get freelance gigs and get an expert at the other end to do it. 
But you should land one or two drop-servicing deals within a week. 
8. Transcription. 
If you won't be bored to death transcribing all sorts of files, then you can really do this from home and make up to $200+ in days (or $300+ a week). 
However, you'll need to be big on punctuation placement and proofreading to accurately transcribe a file. 
Nobody wants to pay for a transcript cluttered with punctuation and grammar errors. 
9. Graphics designing. 
Graphics designing is one of the ways you can make money up to $200 a week from home. 
Basically, you'll be working as a freelancer taking up graphics design gigs on Upwork or Fiverr. 
On a second note, you can make money working from home as a graphics designer just by taking remote jobs on Indeed.com and searching for remote graphics design jobs on Google Jobs.
Recommended: How to Make $150 Last a Week in 6 Ways
10. Crypto day-trading. 
Trading the crypto market as a daytrader requires skill. 
But much more than skill, it requires tenacity and experience. 
It also requires an ability to deal with emotional vulnerabilities. 
If you want to make $200 a week from home, then trading the crypto market is one of the things you can do. 
Compounding is a great way to build this income from home rather than hoping for a quick crypto blast that leaves you a millionaire. 
The first thing you want to do is learn to trade crypto before anything else.  
How to Make $200 a Week from Home: 10 Best Ways – Final Words. 
Now just by starting a blog and building it with consistency at the forefront of your strategy, you can passively generate $200 a week from home. 
It takes time. 
And the same approach applies to starting a YouTube channel. 
Quicker ways to make $200 a week from home include day-trading crypto, futures, and stocks. 
You can also make $200 dollars a week from home as a freelancer taking up content writing gigs, résumé writing gigs, and other gigs that match with your skill on freelance marketplaces like Fiverr. 
Selling printables, used clothes and items you don't have any further use for on Poshmark, Depop, and the Facebook Marketplace. 
In the long run, you want to travel the world and live a pretty luxurious lifestyle. 
And as such, you'll need to build sustainable and scalable online businesses from home that guarantee passive income and secure your financial future.