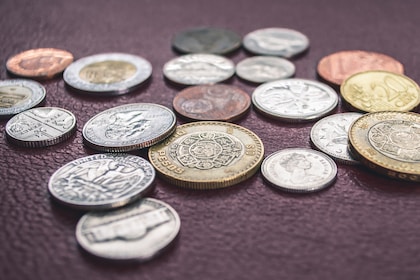 If you want to learn how to make $200 dollars last two weeks, then you'd need to adhere to these really stringent money rules and habits carefully. 
$200 bucks is quite a pretty little sum to live on for 14 days, or two weeks. 
Whether your next check is going to arrive in the next two weeks or you're practicing to save money while you're left with just $200 dollars, these are some of the things that you can really do to keep your money, make it last longer, or spend it wisely. 
In theory, it's easy to live off $200 bucks for two weeks. 
Recommended: How to Live on $200 for Two Weeks in 7 Sure Ways
In practical terms, it's not as easy as it seems. 
But the good part is that you can make it happen if you're thrifty. 
These hacks however will have a way or two to integrate a penny-wise attribute into your well-being (if you're the lavish kind). 
How to Make $200 Last Two Weeks in 6 Ways. 
1. List out your needs. 
So the first thing you want to do if you're looking to maximize the usage of $200 dollars over the next two weeks is to list your needs. 
And by your needs, I mean the list of things you'll be needing for the next two weeks. 
This is important because you're going to find a way to get them without taking a lot of money off your $200 dollars. 
You'll need water, food (not junks), and maybe some money to get to work in the next two weeks. 
Whether you'll need to borrow some of these things you'll need from somewhere or get it from your neighbor or check out your basement if you've got remnants of them, just find a way to get them without spending up your money. 
2. Spend a daily budget. 
Next, plan up a daily spending budget. 
This is helpful to keep you from spending your $200 bucks without even knowing it. 
Coming up with a daily spend limit that covers the next two weeks is one of the best and most practical ways to make $200 last two weeks. 
So, what are the options available to you? 
Here are a few of the segments you can break $200 into just so it lasts for the next two weeks. 
$14/day: In one day, you can spend up to $14 dollars if you want to make $200 last two weeks. Spending below $14 dollars every single day for the next two weeks will definitely drive your total expenditure below $200 over the next 14 days. While this is a simple option to split your money and have a daily budget, it's a much simpler option. And it goes with more results as long as you're willing to spend below this. 
$100/week: It can be challenging to spend $100 in a week while keeping track of your expenditure accurately. It's a loose option, but not looser than many. Plus, it's also an easy way out if you're willing to be careful with your spending capacity. 
$50 in 4 days: Still really effective is spending $50 dollars every 4 days. You'll need to be up-to-date with whatever you're spending on within every 4-day cycle to make sure you're not exceeding the spending limit for that 4-day cycle. So, basically you're spending in cycles and the limit is $50/4-day cycle. 
$40 in 3 days: Just like the 4-day cycle, this is just 3 days and the limit here is $40 dollars. Spending $40 dollars in 3 days for the next two weeks will lead you to exhausting $200 dollars. Wisely. If you're conversant with keeping records, this shouldn't be much of a challenge to you as it's basically about spending within a limited budget in a couple of days. 
$66.5 in 5 days: Let's just say $66 dollars. Forget about the cents on there. It's an added number from my math results. So, if you spend $66 dollars in 5 days, you're definitely getting to $200 dollars in the next two days. Quite realistic, but also quite loose. 
$28.58 in 2 days: A better option after the first one (IMO) with the spending limit of $14/day is $28 dollars in 2 days. If you're looking to make $200 dollars last two weeks, then spending $28 dollars (or precisely $28.58) every two days will get you there. Now you can decide to spend less than the spending limit just to be on the safer side. 
The options keep rolling in as long as the math adds up. 
The best option for me is spending $14 a day. If I have more than one shot at this, then I'd stick to $50 in 4 days and $14/day. 
This way, it'll be much easier to spend while staying on the track to exhaust $200 bucks in 14 days. 
The more complex options work best for many people, but if you're the complex type too, it'll work for you. 
Complex options like $28.58 in 2 days, and $66.5 in 5 days. 
If you like mathematics, keep the calculation going. 
It's just $200 dollars at the end of the day and we're looking to spend it wisely in 2 weeks. Or 14 days. 
3. Ask for more money. 
As long as you're living here in this world, you'll have friends and family. 
If you don't have any, you've got neighbors and they'll be more willing to assist you than you think. 
Simply ask. 
If you're hell-bent on living off $200 dollars and it's kind of your last money, then you have very limited options than to ask. 
Who knows, you might get a cash gift of $100 or an additional $200 dollars. 
Or much more than that. 
Asking for more money while keeping your $200 dollars is one of the realistic ways to live off $200 dollars in two weeks. 
4. Borrow if you have to. 
If you detest asking for money, then you can simply borrow it either from a merchant bank, a microfinance bank, a friend, neighbor, or a family relative. 
Either way, you can always borrow money from any source and pay back within a limited (but agreed upon) timeframe. 
So, you can keep your $200 dollars and simply live off the money you borrowed in the next two weeks. 
Other than borrowing from banks or people you know, you can borrow money online using loan apps like Earnin, Dave loan app, MoneyLion, Brigit and more. 
These are some of the trusted and most reliable loan apps that you can borrow money from with a repayment date. 
There are also online loan companies that allow you to borrow money from home. 
Some of the best include SoFi, Avant, LightStream, PenFed, and others. 
5. Keep a part of the money. 
You can try to live off some part of the money rather than stretching $200 dollars over the next two weeks. 
Let's say you keep $80 dollars, you'll thrive off $120 dollars and if you're able to exhaust $120 dollars before 2 weeks, then you still have an extra $80 dollars in your savings. 
This way, you'll be able to live off a bulletproof budget that doesn't get to you before the end of 14 days. 
If you're able to live off $120 dollars in 10 days or 12 days or even 8 days, you'll have an extra $80 dollars to live on for the remaining days in the two weeks. 
Recommended: How to Make $400 Last Two Weeks in 6 Ways
6. Skip junk & beer/soda; cook. 
Actually get to cook. 
Yes. 
Skipping just for the next two weeks will save you a lot of health risks and maximize your usage of $200 dollars. 
Fact, cooking is more beneficial when it comes to matters of health. 
Along the line, you also sharpen your culinary skills and you become a better cook. 
It doesn't take much, it only takes discipline. 
While it's not a day's job to stop chugging beer, you can do it and save yourself the need to squeeze a couple dollars on it – money that would best be utilized on other important things within the next two weeks. 
How to Make $200 Last Two Weeks in 6 Ways – Final Words. 
If you want to make your money last, then you'll need to be really careful with how you spend it. 
In summary, some of the best and most effective ways to make $200 dollars last two weeks include listing out your needs for the next two weeks, splitting the $200 dollars in whatever halves to last you for two weeks, skipping junk & beer, asking friends and family some extra cash, and coming up with a daily budget. 
While living off $1,000 dollars for the next two weeks wouldn't be much of a challenge, doing the same with just $200 dollars in hand is a lot of challenge. 
But if you keep flow in these hacks, you'd go a long way. 
By the time you're done asking friends and family for support, you may not need to touch your $200 dollars for the next 14 days. 
Similar posts like this one
Working a 7am to 8pm school & home teaching job in 2021 to make $121 (£94.20) per month, I quit my job to focus on blogging after I earned by first $3 (£2.34) bucks a month from this blog passively without sweat. I never looked back since then. I've written for a couple of websites including Thestrive.co and I've come clean to unveil what works and what doesn't in the real world with regards to making life-changing money. Potentstack is my side hustle turned full-time project where I spill every realistic hack to make money in the real world (online and offline).
Want to learn how I make money blogging? Click here.