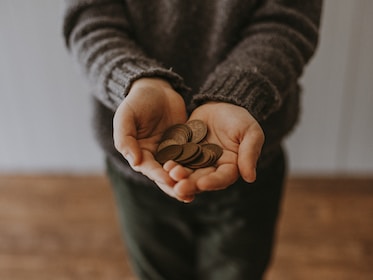 Want to learn how to make $300 a month? 
You're not alone. 
Plus, making this amount of money in a month is not much of a big deal.
Recommended: How to Turn $10,000 into a Million in Stocks: 8 Sure Strategies
It's easy compared to making $4,000 in one day. 
Or making $125 a day for the remaining days of the month.
$300/month is really not a big deal. 
Right in this article, you'll get to learn about 15 best ways to make $300 dollars in a month or 30 days. 
And no, these aren't some of the tips recommending that you take surveys or pick bonuses. 
Check them out. 
How to Make $300 a Month: 15 Best Ways. 
1. Start a blog. 
Blogging is definitely one of the few things you can do to make $300 a month. 
It's cheap to start a blog and you'll need to be consistent with your blog and put in a lot of work upfront. 
When starting out a new blog, the first thing you want to do is to decide what the blog is going to be about. 
A blog set out to make $300/month must have a focus. 
That's the niche. 
It must have a topic. 
Visitors should be able to say that your blog is about this or that. 
Not everything. 
But something. 
Once you're done figuring out what you want to do with your blog, pick a domain name for your blog and get it online. 
It's not difficult to start a blog. 
But what's challenging is growing your blog in this economy where hundreds of millions of blogs on a variety of niches exist. 
Meanwhile, your domain name doesn't have to be closely related to your niche by name. 
It could be anything else, but not a word from the niche you intend to settle in. 
This is pertinent because you might have a change of heart later about your niche and decide to venture into another niche. 
Or you might want to sell your blog in the future. 
If you've not started blogging just yet, you can get started with this guide right here. 
Everything you need to know; from choosing a niche to monetizing your blog is packed in the guide. 
2. Ride-sharing. 
If you own a vehicle of your own, then you can make $300 a month working with ride-sharing services. 
These services help you locate passengers in random places, you pick them up and take them to their various destinations. 
Depending on the length of the trip, you earn every single minute. 
Some trips could earn you $5 and others up to $18 bucks. 
On average, drivers in the ride-sharing industry earn about $11/hour. 
Doing this even for 1 hour in a day will generate up to $300 a month for you. 
You're at peace now. 
If you're ready to start doing this, here are some of the best ride-sharing services you want to try out, and I'll highlight my recommendations too in bold:
Uber
Lyft 
Via 
Wingz 
Curb
Gett 
These are some of the ride-sharing services that are functional in the United States. 
But then, I highly recommend Uber and Lyft. 
They're two of the biggest players in the game and you'll get more gigs because millions of users are registered on them. 
3. Do affiliate marketing. 
Affiliate marketing at the initial start can generate up to $300 dollars a month for you. 
If you don't know what affiliate marketing is, it's the art of promoting products online and getting paid a commission whenever people buy the products you promote. 
However, these products are known to be affiliate products. 
The first thing you want to do is to become an affiliate marketer. 
This is easy as you'll only need an online leverage like a blog, dedicated social media page, or a YouTube channel to get accepted into affiliate programs. 
Without an online leverage, many affiliate programs won't accept you. 
This means that you can't become an affiliate marketer with them. 
Once you're accepted into any affiliate program, the next step is to start promoting their products on your blog or any other online leverage you've got. 
Strategically. 
4. Deliver items. 
Still with your car, you can make up to $300 a month delivering items, particularly food items, around town. 
Some of the websites or platforms that let you do this include:
Doordash
GrubHub
Instacart
Uber Eats
Working with these platforms, you can certainly generate well over $300 per month. 
And that's if you're willing to work. 
Definitely, you can earn up to $50 dollars working multiple hours a day. 
If you work 3 hours daily and you earn $20/hour, that's already $50 dollars a day. 
Okay, let's say you make $18 a day. 
This would be a whooping $540 dollars in a month. 
Just by delivering items around the city, you'll have a problem of earning more than $300 dollars. 
You can't earn too much. 
It's better to earn more than less. 
100% of the time. 
5. Teach online. 
You don't have to become a high-profile professional teacher to do this. 
And you can start right now if you love teaching. 
Online tutoring pays, and there's no better time to get started than now. 
How does it work?
You simply sign  up on websites that pay tutors and allow virtual teaching for tutors. 
Some of the most reliable websites include: 
On these platforms, you can earn as high as $30/hour teaching online as a tutor. 
Plus, some of them will require you to have some level of academic certification before they accept you into their system as an eligible tutor. 
Earning up to $30/hour, that's already $900/month if you decide to work just 1 hour a day. 
Working for about 3 hours, that's $2,700 dollars in a month. 
You see how easy it is to make $300 a month, right? 
On the bright side, you can also get online teaching gigs on job boards like Indeed.com and Craigslist. 
6. Freelance your skills. 
If you're good at something in particular, then you can freelance your skills to make money online up to $300 dollars a month. 
For example, if you're a good writer or web designer, there are tons of people online willing to pay you for you to help them out with different projects. 
To get started as a freelancer, simply sign up on these platforms to start sorting through a database of gigs: 
Fiverr 
Upwork 
Guru
Toptal 
Freelancer
As a freelancer, you can get paid as high as $500 dollars for a single gig that would take not more than one week to finish up. 
Getting gigs like this just twice in a month will leave you with $1,000 dollars. 
That's a lot of money in a month for just sorting through gigs and helping random people do what you know best to do. 
7. Flip used items online. 
Another way on how to make $300 a month is to flip used items online. 
The idea behind this option is to buy used physical items, refurbish them and sell them online. 
You can flip multiple used items online and get more than your initial capital. 
However, it'll cost you some bucks to buy these items in the first place. 
Selling them off online could take a while as there's a deluge of similar products on almost every marketplace online. 
Want to get started right now, you'll need to know how exactly flipping items online works and the best places to sell items online. 
8. Sell printables. 
Selling printables online is one of the many things people do online to make money. 
If you know what to do, then you can generate 5 figures a month. It's all about knowing how to make your printables, how to make them stand out and where to sell your printables. 
Making money off selling printables online is a very realistic target, and there are a couple of really successful people today making $10k per month selling printables. 
Learn what works and excel.  
9. Try Amazon FBA. 
Amazon FBA is otherwise the short for Fulfillment by Amazon. 
It's a really simple buy/sell concept where you buy products in bulk at a cheap rate from other e-commerce companies or platforms and sell them on Amazon at a higher price. 
Spending about $1,000 to get your products and with a total expenditure of $1,700 dollars, you could earn much more than $2,800 dollars after exhausting your product listing on Amazon. 
You don't do any extra work as Amazon sells your products to people surfing through the virtual marketplace to buy stuff. 
Let's say you bought 10 electronics from Dollardays at the rate of $350/unit. 
That's $3,500 dollars. 
Adding and subtracting, you should spend about $4,000 dollars in total for everything. 
If you sold the items at $420/unit, you'd have a profit of $200 dollars. 
Now, this is just 10 units. 
What happens if you buy 50 toys at $22/unit from Dollardays and resell them on Amazon at the rate of $30/unit? 
You'd have $400 dollars. 
There are different factors that determine the success of an Amazon FBA operation or a tryout. 
So, you want to know a lot about Amazon FBA and how to do it the right way. 
10. YouTube. 
YouTube cannot just generate $300 a month for you, it can generate more. 
With a YouTube channel, you can get yourself out there. 
It's really easy to set up a YouTube channel and it doesn't cost any time. 
Yes, it's free. 
After creating your channel, select a niche to settle in and then start uploading catchy and informative videos around your niche. 
If you're consistent enough over the next couple of months, then you'll start getting subscriptions and thousands of views. 
Primarily, the more views you get, the more money you'll make on YouTube after joining the YouTube partner program (and beating the eligibility criteria). 
It's all about putting the best videos out there. 
And by best, I mean catchy, better, clearer, and lengthy. 
Not deceptive. 
11. Rent your space/apartment. 
Renting out your space or your apartment is also one of the best ways to make $300 a month. 
If you have an apartment that's vacant and almost getting covered in dust, you can clean it up, furnish it and make it available for lease on Airbnb. 
It's easy to register, and you just need to upload photos of your apartment on Airbnb for clients to get in contact with you. 
Yes, people will rent your apartment and pay you every night. 
Maybe this won't come every single day, but if your apartment is cool, then you could get paid as high as $200 dollars per night. 
Let's say this happens 8 times in a month due to the deluge of apartments on Airbnb already. 
That's $1,400 dollars a month. 
If it's an empty space you've got (which could be a warehouse, a room or a warehouse), then you can lease it on Neighbor. 
12. Trade binary options. 
If you want to make $300 dollars in a month trading online, then you should really try out binary options. 
It's not for newbies, so you want to learn about binary options before eventually trading a demo account and then a real account. 
Binary options brokers are kind of prohibited in certain countries, and a lot of brokers don't serve US citizens. 
However you can trade binary options in the United States with Nadex. 
It's currently the only US regulated binary options broker. 
This is at the time of this writing. 
13. Invest in stocks. 
Having a huge portfolio of stocks is one of the ways to make $300 a month. 
In your portfolio, some stocks will boom in price over the next 30 days, and some stocks will crash in price. 
With a huge investment like up to $5,000 dollars, it'll be easy to reap over $300 bucks a month passively without having to trade the markets. 
So, before buying stocks to leave over the next 30 days with the hope of getting $300/month, you want to carry out some research about the stocks you're looking to invest into. 
Certainly, there'll be stocks in your portfolio that'll weigh your capital, but if you picked most of the right stocks to invest in, then the boom should neutralize any anomaly. 
14. Trade crypto. 
If you want to make $300 dollars a month, then trading crypto can get you there. 
You'll need to be patient however with the trading as you can start with as little as $50 dollars and grow it steadily. 
Actively, you can trade crypto day after day to make $300 a month. 
You can start with $50 dollars or more and slowly grow your profit daily to make up $300 a month. 
On the other hand, you can trade with a large capital once a week to make up to $300 a month. 
The truth is that you can make more money if you know how to trade the crypto market and you're good at it. 
There's also a very big chance you get to make $300 in a day trading crypto futures the right way. 
There's a right way to do it, and there's also a wrong way. 
Making $300 a month is a very easy target if you're heavily endowed with the prerequisite crypto trading knowledge. 
That said, you want to make sure you're either starting with a small capital like $50 dollars and trading daily to reach 20% profit daily, or $10 dollars daily in the next 30 days. 
Or, you want to trade weekly with a large capital like $500 dollars, to gain $100 dollars or more every week. 
That's about $400/month. 
Trading the crypto spot market, this can be a little challenging. 
But with the crypto futures contracts, you can make $300 dollars in a sitting with a capital of $500 dollars. 
I mean, in a day. 
And this is only possible if the market runs in your favor, plus you're using a high trading leverage.
Recommended: How to Make $15,000 in One Day: 10 Smart Ways
15. Do dropshipping. 
Dropshipping is an easy business concept. 
It's more about building an ecommerce business at the end of another ecommerce business. 
This time, your ecommerce store isn't entirely an ecommerce store. 
It's a shadow. 
You don't have anything to do with packaging or shipping or inventory maintenance. 
You simply deal with customer services, and handle refunds/returns. 
Dropshipping in itself is one of the ways on how to make $300 a month. 
And before you ship into it, learn all you can about the business. 
And how not to fail at dropshipping. 
Because more than 90% of the people who dive right into it without prioritizing knowledge fail. 
How to Make $300 a Month: 15 Best Ways – Final Words. 
If you want to make $300 dollars a month, you can start a blog and grow it gradually, do dropshipping, venture into affiliate marketing, make use of your car either as a driver to ride-sharing services or item delivery services, invest in stocks, trade binary options, get into freelancing your skills for money, rent out your space, and teach online. 
Other ways to make $300/month include selling printables, flipping items online, launching a YouTube channel for profit, and renting out your space from time to time to hit $300/month.