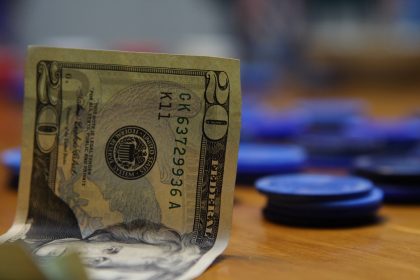 This article is specifically for you if you want to learn how to make $400k a month. 
It's possible, and there's really no magic to what you're about to read now. 
Recommended: How to Make $2,000 a Week in 13 Realistic Ways
These are realistic methods to making tons of money, and some of them probably cost a lot of money to tap into. 
Additionally, you'd want to focus on just one, or two of them before diversifying into others. 
You can make $400k a month with a deep focus on one thing, one method, and nothing else. 
Moving on, here are 11 ways to make $400k in a month. 
How to Make $400k a Month: 11 Proven Methods that Work. 
1. Start a fashion brand. 
You're not going to make $400k a month from the moon. 
You'll need to have a business on ground, and you need money to launch a business like this. 
If you want to make $400,000 in a single month, then a fashion brand of your own will print the money and even more. 
You don't have to go global with a business like this just yet. 
Capitalizing on influencer marketing will go a long way to make your fashion brand a household name locally. 
If you spend $30,000 dollars manufacturing 600 shirts with one selling for $50 dollars, you'll make more money selling one for $150 dollars. 
That's a 200% ROI. Basically, the more money you invest here, the more profit you'll pocket. 
Once you know how this business works and how to push your brand in front of the right people, then it'll be easy for you to put more money in the right place for more profit. 
2. Launch your blog. 
Blogging is profitable, and you can take a blog from nowhere to $400k a month. 
A couple of bloggers make this happen and you can too. 
But then, this would mean putting unbelievable efforts into your blog. 
At the start, you'll find that you're struggling to get traffic and grow your blog's capacity to rank well on search. 
Then with time, you'll start seeing tidbits of traffic alongside revenue from ads and affiliate marketing. 
Honestly, there's no limit to how much money you can make from a blog every single month. 
It's possible to bag $1 million every month or $10 million. 
You wouldn't be the only one running and working on the blog at this point; it's a different ballgame. 
So, if you want to make $400k a month, starting a blog is a way out. 
You'll need to learn exactly how blogging works. 
That's where this guide comes in (for beginners and pro bloggers). 
3. Aggressive YouTube channel development.
From $0 to $400k/month with a YouTube channel is attainable. 
It's not an impossible feat, and some YouTubers generate even more than $5 million dollars every single month from their blog. 
You can do this too if you're willing to go wild and aggressive with a YouTube channel. 
Firstly, you want to start by picking a niche for your YouTube channel as you would with a blog. 
Then think about the best ways to captivate viewers attention and create your videos with this in mind. 
This is because you want people to watch your videos till the end, which is a good ranking factor the YouTube algorithm integrates to promote YouTube videos on autopilot. 
If YouTube finds that people watch your videos till the very end, to the last minute, it puts it in front of more people because the algorithm believes there's value there. 
Another way to grow a YouTube channel from $0 to $400k per month is to be creative with your content. 
You can do more with your content if you put your face in front of the camera, and edit your videos pro level. 
You might need to acquire video editing skills to put something unique, clean, top-notch, and quality out there. 
Learn a ton about YouTube SEO, it'll help, and integrate die-hard YouTube monetization strategies. 
4. Podcasting. 
Podcasting is another way to make $400k a month, realistically. 
You start by creating a podcast and consistently uploading content there. 
It's always about more content. 
And to grow big, you can address trending issues with a unique blend from a unique perspective. 
Secondly, podcasting is for extroverts or people who are more outspoken. 
You'll need to be social enough to have real influencers on your podcasts. 
With time, you'll start getting sponsorships here and there and opportunities for monetization will open wider to you. 
Getting to $400k a month would be easy when you become a brand name. 
5. AdSense arbitrage. 
Adsense arbitrage is rather a soft way of making money. 
You'll need to understand how it works first before trying it out, and yes you can generate as much as $400k a month from doing it. 
Firstly, you start a blog and publish around 40 good blog contents. 
Then you apply to Google AdSense for Google to show ads on your blog. 
Afterwards, you promote your content on Facebook to get traffic and make more from the ads on the blog than what you spend on Facebook. 
It's possible to get a ROI of 3× or 5× your capital spent on ads if you're able to start in a profitable niche, structure your ads properly, and bypass some Google AdSense limitations. 
AdSense arbitrage is a gold mine once you're able to find a perfect strategy that really works. 
6. Software development. 
Developing softwares is one of the ways on how to make $400k a month, and you don't have to be a programmer or a coder for you to develop your own software. 
You just need to have the idea and the capital to make it a reality. 
If your idea is epic, then you could generate much more than $400k a month in passive income. 
This may not make a lot of sense to you primarily because you're not in the tech space or probably because you don't have the funds to make this work. 
But if you think deep and see through the possibilities in your court, then you'd be able to make anything happen. 
7. Launch a fastfood restaurant. 
A fast-food restaurant is yet one of the businesses that you can start to generate a monthly income of $400,000 dollars a month. 
It's not tales by moonlight. 
This is real, and people eat food every single day. 
For the fact that people eat everyday alone is a good enough reason to start a fast-food restaurant. 
One thing that you must get right when launching your own fast-food restaurant is the location. 
Undertake a feasibility study and get to know the competitors in your space. 
Other than the idea to start a business like this, you'll need to have money and a smart team willing to make the best decision towards launching your fast-food restaurant. 
A lot of work goes into developing something like this; a lot of time too. 
8. Grocery store. 
Grocery stores are moneymakers, and you can definitely make $400k in profit in a month from running them. 
Keeping inventory can be stressful but you can hire someone to get that done. 
You can also outsource several tasks to different experts under your umbrella. 
So, launching a grocery store is unquestionably profitable. 
You'll need to be situated in a location that's easily accessible. 
If you start up a grocery store in a remote environment, then you'll find it hard to even make $4k a week. 
Or $16k in a month. 
With this in mind, you want to make sure you're erecting your grocery store in a very visible location and commercial environment. 
9. Promote affiliate products.
It's possible to make $400k a month from selling affiliate products. 
What's not possible is making so much money in the first day or week or month of launching your affiliate marketing campaign. 
It's profitable and you just need to know how it works if you must make a single dime off if. 
Another thing is, you don't need to leave your home to do affiliate marketing. 
It's one of the many businesses that you can start on the internet to secure a passive stream of income for yourself. 
It's free, and you'll need some copywriting skills to convert clients from visitors to buyers.  
10. Launch a book. 
Are you good at something or do you have a lot of years in a particular field? 
Then you can write a book. 
Publishing your own book is a good way to make money especially if you already have an audience, and your name is a brand/household name. 
It takes years to get there, but you can definitely make around $400k/month and even more from your own book given that you're a public figure or an authority in your given field. 
Again, the more value you've got in your book, the higher you'll be able to price it. 
So, if you're making 400 sales a month, and your book is priced at $500 dollars, that's $200k. 
You might not get the same number of sales in any given two months, but with an epic book (coming from you as an authority), you'll be able to hit around $400k (or more). 
Yes, this works if you're a top G in your space and you really have something authentic that you can offer to the world in your book.
Recommended: 6 Best Jobs that Pay $100k a Month
11. Course sales online. 
If you don't want to undergo the stress of launching a book or going through the multiple publishing procedures, you can simply create a course and sell it online. 
It's highly unrealistic to make $400,000 dollars a month from an online course if you're just a beginner or an average star in your niche. 
But if you're really good and your name rings a bell in your industry, then you have a $1 million dollar course launch. 
Online courses are easier to create and easier to sell. 
They also contain the most up-to-date information sometimes. 
Hence, they're a good place to start if you want to make passive income; even if $400k/month isn't your big goal. 
How to Make $400k a Month: 11 Proven Methods that Work – Final Words. 
Of all the ways to make $400k a month, some of the best and most realistic include course sales online, book authoring, YouTube channel development, podcasting, launching a fashion brand, opening a grocery store of your own, affiliate products promotion, AdSense arbitrage, software development, and blogging. 
If you're able to focus on some of them, both the expensive and not-very expensive ideas, you'd be able to generate over $400k a month.
This may not happen in your first, second, or third year. 
It could though. 
But there's no guarantee that it will happen fast.
Similar posts like this one
Working a 7am to 8pm school & home teaching job in 2021 to make $121 (£94.20) per month, I quit my job to focus on blogging after I earned by first $3 (£2.34) bucks a month from this blog passively without sweat. I never looked back since then. I've written for a couple of websites including Thestrive.co and I've come clean to unveil what works and what doesn't in the real world with regards to making life-changing money. Potentstack is my side hustle turned full-time project where I spill every realistic hack to make money in the real world (online and offline).
Want to learn how I make money blogging? Click here.