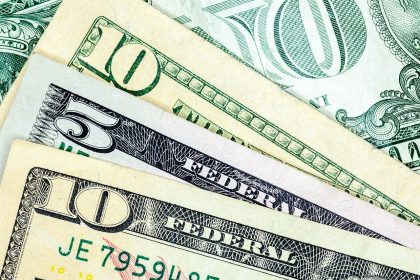 Do you want to learn how to make $600 dollars last two weeks? 
You're not alone. 
Saving is an important part of living. 
And if you're not careful with spending, you're not going to end up very great financially. 
Recommended: How to Make $200 a Week as a Kid: 10 Best Ways
Regardless of how much you've got sitting in your account right now, you need to save up for the future and learn the best ways to make your money last weeks, months, and even years before pulling up your wallet or using your cards. 
If you're a billionaire, I totally get it. 
But then it becomes even quicker to blow your account. 
Integrating the right saving spirit is everything. 
And right here, that's what I'll be unveiling in gonzo style. 
Attitude is everything. 
Attitude to work, attitude to save, attitude to spend. 
Plus, when it comes to making money last, the littlest things leave a huge impression. 
With that being said, here are 9 simple ways on how to make $600 dollars last two weeks. 
How to Make $600 Dollars Last Two Weeks: 9 Best Ways.
1. Plan expenses. 
The thing is, you want to make your money last. 
In this case, having a plan as to how you'd spend it and on what you'd spend it is a primal decision. Nothing works without a plan. 
Well said, nothing works sustainably without a rigid plan in place. 
So, plan your days for the next two weeks. 
If there are things you must get from the $600 dollars, learn to manage them before the end of the next 14 days comes knocking. 
Take a book or a piece of paper, outline everything you'd need and kind of budget into them for the next 14 days. 
This in itself has a lot to do with having your own monetary goals (more on this later). 
2. Skip beer. 
If you're like me, then this wouldn't even be a problem. 
I don't do beer 🍻 so I don't bother about taking beer or spending crazy at a bar. 
A better option for me is soda. 
I'm semi-addicted, but that's something I plan to not just curb but to completely relinquish. 
Back to life, if you want to stretch $600 dollars over the next two weeks, one of the things you can do is to skip beer. 
I know it won't be easy, but you're trying to live on limited funds for the next 2 weeks. 
You want your $600 dollars to last two weeks (and even some days into the third)? 
Then you need to stop feeding addictive habits like irresistibly chugging beer day in and out. 
Apart from taking beer, stop taking whatever drink that consumes money like crazy. 
In my own little case, it's soda. 
Whatever it is, beer or lemon juice or ice cream, give it a rest for the meantime as you scale through the next two weeks with $600 bucks. 
Plus, you'll be doing yourself a lot of good health-wise. 
3. Drink water from the tap. 
Yes, it's a point.
Rather than buying water from the grocery store, get familiar with the refreshing taste of tap water. 
Practice, practice, and practice. 
It'll save you a couple of dollars (if not a lot). 
If you've got a refrigerator, you can stock it with refilled bottle water cans. 
You don't necessarily have to go around looking for bottle cans. 
The ones around you, cups and even jugs can serve this purpose. 
For the next two weeks, you want to gather as many cups or mugs as you can find around, fill them up with water, and store them in your refrigerator. 
Alternatively, you can simply fetch a glass of water from time to to time when you're thirsty or in need of drinkable water. 
4. Cook. 
Skip the restaurant meals. 
You're planning to manage life, hence, spending on restaurant meals or fast foods wouldn't be much of a great idea. 
Of course you could buy meals from the next restaurant but that's if you have enough money to live off. 
Now that you're asking how to make $600 dollars last two weeks, it's important to keep restaurant meals at arm's length. 
Who knows, you could develop some great culinary skills along the line as you take hold of your kitchen for what it is. 
From personal experiences, cooking can save you a lot of money. 
Combined with skipping beer and any other sort of drink that requires you to spend money, you'll be living a really healthy life cooking your meals and you even become a better cook in the process. 
Now, this shouldn't stop the moment you get your next paycheck. 
It's something you should do lifelong if you want to live a long healthy life. 
5. Set a money goal.  
Whatever you aim at, you'll scratch it even if you don't accurately hit your target. 
Hence, make a goal to spend a certain amount every day for the next 14 days. 
Let's say, you can come up with a daily spending limit of, say, $30 dollars. 
That's about $420 in the next 14 days (or two weeks). 
Drafting a spending limit is one of the best ways to make your money last. 
This is basically because you'll be drafting your goals to spend everyday with a limit a lot less than your initial budget of $600 dollars. 
Whatever your budget is, setting a money goal makes it easy for you to either stretch or save money. 
So, if you're going to live off $600 dollars in the next two weeks, it's really important that you have a money goal which could be the amount of money you want to spend a day, or a week. 
6. Hike or get a bike. 
Okay so here's the thing, you want to hike or get a bike instead of taking a taxi to work everyday. 
Taxis consume a lot of money. 
And taking them everyday to work could really tamper with whatever spending limit you have. 
Being really conservative, you can get a good bike for around $400 dollars. 
But it'll save you several hundred (if not thousand) dollars on taxis. 
While mobility is a prior factor to every human, a bike wouldn't only save you taxi money, it'll save you time and energy (you would've exhausted on hiking). 
7. Jigsaw your generosity. 
Now that you're trying to save and be more financially economical, it's okay to say no to friends and family members asking you for money. 
Yes, it's okay to say no when it's unnecessary. 
It's okay to say no when they don't consider you before asking. 
It's okay to say no if you'll be giving at the detriment of your comfort and financial stability. 
If you want to learn how to make $600 dollars last two weeks, learning to say no to unnecessary solicited financial contributions is a step in progress. 
8. Cut off expensive habits. 
Expensive habits are eating you dry too. 
It's one realistic way to go broke and never make or save a dime even if you're paid millions every month. 
If you're nursing a habit that's expensive, costing you all your money to afford, then it's high time you cut them off. 
Maybe it's smoking, watching Netflix, getting McDonald's, beer, alcohol, heroine or some other addictive drug, or it's women (or men), it won't be easy to cut off completely at one go, but consistent attempts and honestly trying to give them a total halt are a positive efforts that can leave a heavy impact. 
By putting an end to these habits, you'll save more, be more secure, more confident, and even more social.
Recommended: How to Double $2,000 Dollars in 24 Hours: 5 Smart Ways
9. Hold cash/keep your credit/debit cards. 
One of the ways to make $600 dollars last for two weeks is to keep the cash right in your hands versus spending from your card. 
With the money in your bank account, you won't really feel the money leaving you. 
But with the cash in hand, you'll think twice before swiping any cash out of your wallet. 
Best practice? 
Go cash rich with your $600 dollars. 
Sometimes, not having a credit/debit card can save you much more than just a few dollars. 
Plus, it's easier to go really broke with a card in hand all the time. 
Purchase made easy on autopilot. 
How to Make $600 Dollars Last Two Weeks: 9 Best Ways – Final Words. 
If you want to make $600 dollars last two weeks or want to keep living without having to blow your entire account in two weeks (until the next paycheck comes knocking), then you can try to create spending habits that don't drain your money. 
Little changes like cooking and skipping restaurant meals, giving only to friends and family who desperately need money (not for careless reasons) in a bid to minimize generosity, hiking to work or getting a bike instead of spending on the taxi or on gas (if you've got a car), and setting a goal to really make that $600 bucks last might work magic. 
To make things even easier, you need to discipline yourself enough to write out a list of your expenses for the next two weeks and strictly follow the plan to make sure you're not spending more than you have. 
Similar posts like this one
Working a 7am to 8pm school & home teaching job in 2021 to make $121 (£94.20) per month, I quit my job to focus on blogging after I earned by first $3 (£2.34) bucks a month from this blog passively without sweat. I never looked back since then. I've written for a couple of websites including Thestrive.co and I've come clean to unveil what works and what doesn't in the real world with regards to making life-changing money. Potentstack is my side hustle turned full-time project where I spill every realistic hack to make money in the real world (online and offline).
Want to learn how I make money blogging? Click here.