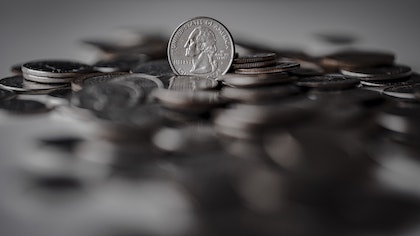 If you want to turn $1,000 into $5,000 in a month, you're definitely not alone. This is possible and once you're able to do this, you can do it over and over again. I mean, the hacks outlined right here on this page are repeatable. So you can do them over and over again with minimal risks involved. 
Recommended: How to Make $30,000 Fast in 7 Sure Ways
If you're really patient, you can venture into more profitable self-employed jobs or businesses online that retain the potential to generate passive income much more than $5k/month. 
But this takes time. 
However, if you're looking to turn $1,000 into $5,000 or more, here are 13 realistic ways to do this. 
How to Turn $1,000 into $5,000 in a Month: 13 Best Ways
Start Blogging 
It doesn't cost $1,000 dollars to start a blog. Just $100 bucks will do the trick with this guide. So to turn $1,000 into $5,000 dollars in a month, you need to scale your blog. 
Blogging is one of the best online self-employed jobs without a question, and it's really scalable too. Although making $5k from a new blog within a month is questionable, it is possible with traffic arbitrage. 
Traffic arbitrage is a simple concept of buying traffic and monetizing that traffic to generate income in the long run. It's a sustainable blogging business model as long as you're able to keep buying traffic and monetizing the traffic for huge earnings. 
Build a YouTube Cash Cow
One of the categories of YouTube channels making rounds on YouTube today is the YouTube cash cow. So you start a YouTube channel but you're not the face of the channel. 
Nobody knows your name, where you live, what you do, your experiences and whatnot. You basically run a faceless channel. At least that's a nice description. A YouTube cash cow is an automated channel with cool viral contents. 
You outsource the entire process of running the channel with $1k which could get you up to 20 viral affiliate videos, and then you'll need to really optimize your YouTube videos and focus on YouTube affiliate revenue since YouTube won't show ads on a 30-day old channel. 
Flip Domain Names
You can slip domain names several times to make $5k from just $1k. Sign up on Domaincoasters to get started right away. 
The key here is to buy domain names with a tinge of authority and value on Domaincoasters, and resell them on another website like Sedo.com or on Flippa where websites seem to have more worth. In 30 days, you can do this several times to get fivefold $1k. 
Flip Websites 
Flipping websites happen to be a more profitable venture than domains. And it's one of the best businesses online you can do within a month to transition from $1k to $5k dollars. So basically, you buy a website worth north of $1k and sell it for $1,500 dollars on Flippa too. 
You just want to keep buying $1k websites with the right stats, and reselling them for a bit higher than what they're worth. Before venting into flipping websites, learn how it works. 
There are better ways to get this done, and don't constrain yourself to a couple of things you read on websites. Watch videos and tutorials to learn the best ways to flip websites. You also need to know what kind of websites are worth buying in the first place. 
Promote Your Skill
Whatever you're good at, someone out there is willing to pay you for your skill. That so, you want to meet up with them and work for them as a freelancer.
Freelancing is one self-employed job you can do online without really having to pay anything. But in this case, you want to turn $1,000 into $5,000 in a month freelancing. 
And the initial $1,000 dollars goes to the platform where you'll be promoting your skill to reach more clients. There are a good number of places to promote your skill online as a freelancer. Starting with social media, you can also search for freelance jobs on Flexjobs after signing up (for a small cost). 
Sell Your Courses Online
It definitely won't cost you $1k to launch a course. But if it's going to be a $5k course, then it's worth investing $1k to get tools and resources to bring the course to life. 
If you're good at something, then you can create a course around it, a super valuable course, and sell it on Udemy. The more positive reviews your course gets, the more sales you'll record and the more money you'll make. 
It takes some time to put a course together, but I suppose the month starts counting after uploading the course for sale. 
Trade the Options Market 
Options trading is one way to go if you like seeing how things add up. It's really a volatile market but really because of price spontaneity, but because of how quick you can get in and out of the market. Typically within minutes. Or a couple of seconds. Right, with a proper trading strategy, you can turn $1,000 into $5,000 in a month. 
Even with the best strategy, you're more likely to lose your entire capital without a risk management strategy in place. Everything that has to do with trading online bears its own level of risk. Plus, you want to make sure you're not ignorant of the risks every trade execution initiates. 
Trade Crypto Futures 
Trading the futures market, you can turn $1,000 into $5,000 dollars in a month. 
It's pure strategy, experience, patience, and self control. Sometimes it's not all about how well you know to trade when it comes to trading futures. It's about how well you know to exhibit restraint. That said, anything is possible in the crypto futures market. 
Start a Scalable Offline Business 
Scalable offline businesses are pretty expensive to start and run. But with $1k, you can start mini ones like a barbing salon, a laundromat, beauty shop, fashion brand, and a wholesale B2B business offline. 
Once it's scalable, then you can invest part of the $1k bucks to put your business in front of the right audience simply by running online ads and promoting your business offline through word of mouth. 
Start Dropshipping 
Dropshipping is yet another scalable online business that you can start if you want to turn $1,000 into $5,000 in 6 months. It's basically running an ecommerce platform without housing any product at all. 
You launch a store, connect it using online tools to another store, and then import products with your customized prices. To make $5k in a month within 30 days, you want to go aggressive with social media promotion for the products on your store. 
Sell Printables 
Printables are beautiful and you can print them yourself. But you can also make money from them by selling them on Etsy, Amazon, or on social media. If you're good at creating printables, then you can simply launch your own store to sell them. 
However it could take a while before your store starts gaining popularity naturally. And by a while, I mean years. To speed things up, you can promote your store and products on social media for more exposure. 
Design T-shirts Online 
On Teespring and some other print-on-demand services, you can create a store of your own. More like an online boutique for customers to browse through and buy whatever they like. Teespring prints the shirts and ships them. 
It's a print-on-demand service, and you simply sign up for free to start designing your own t-shirts. To make $5k in 30 days, promote the products from your store on social media so as to drive a lot of traction and increase sales. 
Teespring is my favorite option because you have the liberty to build your own store with ease using an arsenal of flexible designing features. Traditionally, the more designs you have in your store, the more sales you're likely to record. 
Recommended: What Can I Buy with $8,000 Dollars? 11 Useful Items to Consider
Invest in the Stock Market
You can't go wrong investing in the stock market. But if we're looking to turn $1,000 into $5,000 in a single month, you'd be better off as a day trader than a long term stock investor. 
Making this change happen in 30 days requires a plan, a trading strategy, and a risk management technique. 
How to Turn $1,000 into $5,000 in a Month: 13 Best Ways – Summary 
Turning $1,000 to $5,000 dollars in a month can be quite a challenge. There's no algorithm here that transitions the figures and leaves $5k in your account after a month. You need to get the work done. However, the ways to turn $1,000 into $5,000 include starting a scalable offline business like a laundromat, a barbing salon, mini restaurant, and whatnot. 
To flip $1k into $5k dollars in a month, you can also invest in the stock market, start a blog, run a YouTube cash cow channel, design t-shirts online, trade the futures market, day trade options, promote your skill to get freelance jobs, sell your courses online, and flip websites or domain names for money. 
All of these ways can turn your $1,000 into $5,000 within a month. It's really about how you approach them, and scale up fast.