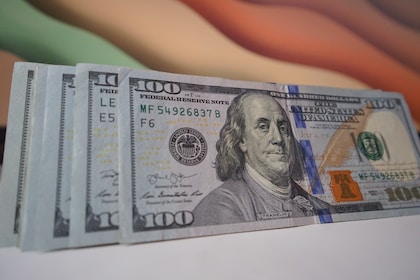 If you want to get paid $1,000 a month working online, you're clearly not alone. 
There's a lot $1,000 a month can get off your table – a lot of bills, gas money and all the little expenses here and there. If you're a single soul like me, then $1k a month is really a big deal. Working online, you need to understand that there's no limit to what you can make, and it depends on what jobs you do. 
Recommended: How Would You Try to Make $50,000 in 24 Hours? 10 Proven Methods
A lot of the jobs that pay $1,000 a month online don't really cost so much money to start. You may need to spend a few bucks online to get started, and some of them are totally free of charge. 
How much is $1,000 a month in a year?
In a year, $1k a month is $12k. It's not a lot of money if you're looking at it from a one-year angle, but considering the freedom and time working online offers, it's not bad. 
I can live on $10k a year working from home without having to do anything serious. 
Can I make $1k a month online? 
Like I mentioned, there's no revenue ceiling in the online world. You can make as much money as you want. It definitely won't be an easy walk, nothing is ever easy, but making millions of dollars online is a possibility. 
Every online job won't pay you $1,000 a month or even $10k/month. You need to focus on one or two jobs for a long period of time. And not just any job like taking surveys or playing games for money online – real jobs that pay life-changing money. 
The reality (a pseudo disclaimer). 
Making money up to $1,000 a month is easy IF you're consistent and you put in the wok/effort. What's not easy is putting in the work/effort. So, logically, $1k online isn't easy. That's why everybody isn't making so much money on the internet. 
The reality is there's a lot of competition in the online world, and it kind of stiffens any money-making opportunity out there. 
My outro: 
With the avalanche of online jobs promising to pay you a lot of money today, here's a list of 14 best jobs on the internet that pay $1,000 a month and so much more (than $100k/month). 
14 Best Jobs that Pay $1,000 a Month 
Blogging
Blogging is one of the most stable online businesses you can start today. If you want to live a work-free life for a very long time or retire in your 30s (or 40s), or 50s (if you're already 40), then starting a blog is one of the best shots you can take. 
I'm not saying passive income is guaranteed once you start a blog. No. That's not it. Passive income is guaranteed if you start a blog and focus on growing it in the long run, slowly and steadily. 
If you're not a start and you want to make a name for yourself, a blog is also a good place online to start. 
Why start a blog today? 
Truth is, there's no better time to start a blog than now. Blogging can make you an insane amount of money. And generating $1,000 a month with this online business can be a starting point. Lots of bloggers sing the same song after sticking to a working strategy over the course of 6 months to one year. 
Yours could take longer or, could happen sooner. 
Is blogging dead? 
Short answer is no. 
Blogging isn't dead. 
In fact, 77% of the people surfing the web today read blogs. 
How do bloggers make money? 
A lot of bloggers make money just by recommending products and getting affiliate commissions when people buy the products they recommend. Some other popular ways bloggers make money blogging is from ads, sponsorships, and selling their own products. 
How can I make $1,000 a month blogging? 
Before I answer this, I want you to know that blogging is more competitive now than ever. And if you're not careful, you're most likely going to fail at it 100 times over. To not fail, and to make $1,000 a month working online as a blogger, you need to think about what your blog is going to be about. 
Don't stress it, pick a popular niche because they have lots of uncovered topics you can write about to start garnering traffic. Next, you want to get a domain name that's just unique and not plugged to any niche, and register it on Namecheap. 
After that's done, you can move on to finding those topics or things people search for that really haven't been covered yet in-depth. 
Reach out, write for some blogs to build ranking signals or strength for your blog (but this isn't as necessary as creating a cute assembly of quality content just to genuinely answer questions people ask endlessly without getting appropriate answers). 
What about SEO? 
Forget SEO. 
Be helpful for real. 
Okay, configure your permalink structure to be simple and direct like mine, and don't have it clustered with dates and numbers. Always your keywords right in the URL, H2 tags, and write naturally like your readers were in front of you. 
How long should my blog posts be for SEO? 
This is a little off-topic. 
In fact, I had to scroll back to this point to add this off-topic headline because it's something I battled with when I restarted this blog. I'm not perfect, but I don't check the word count until I exhaust everything I have to explain. 
Rule of Thumb: Write until you're done writing. Don't rush it. Take it slowly, think of everything there is to say. And in all things, forget about the word count. 
I've written 5,500+ word content before, but when I started writing the article, I didn't think it would get to 5,500. I wanted to stop, but there was too much to say. I got tired along the way. 
Too many points, but typing sucks. 
Just… truly be helpful. 
How much can I make blogging? 
There's really no limit to how much you can make blogging. 
I'm in no position to speak of this as I'm currently earning something shy of $4 monthly from Adsense. But that's one month after blogging. I earned $3.07 in my first month. It's not something to be proud of really, but don't take my story to be a standard for what you can earn in your first month. 
It could be insanely higher, like 500% higher, or lower. In theory, you can make much more than $10 million dollars a month blogging. In theory. 
How long does it take to make $1,000 a month blogging? 
There's no magic timeframe like after 10 months or 100 months you should be a $1k/month blogger. Just like reading a novel. The more you read, the faster you cover the volume. So, if you work less on your blog, you could make a thousand dollars after months or years. Have a goal. Give yourself a target like hitting $1k in 3 months or 6 months. 
We all do things differently, and that's how it takes each and every one of us different time templates to achieve the same goal. 
How do I start a blog from scratch?
I outlined every process in this guide, and it's a free guide to start and grow a blog to $10k a month (from a guy who never grew any successful blog but this one). Right now, my concept of success is having a bunch of people reading whatever I have to say. 
Ready to start blogging? Read the free guide to set up your blog.  
Freelance Writing 
A lot of freelance writers make north of $1k a month from taking up writing gigs here and there. If you love writing, you can become a freelance writer for free and start searching for high paying gigs. On Upwork, freelance employers are willing to pay as high as $0.02 to $1 per word. 
So if you get a writing gig of $0.4 per word, that's huge. It means you'll get paid $400 per 1,000-word content. Doing six of this kind of writing gig in a month, that's $2,400 already. Aside from working on Upwork, you can get writing gigs on Indeed.com that also pay well. 
Of all ways to get high paying jobs as a freelance writer, cold pitching happens to be one great way to get clients willing to pay $1 per word. That's $1,000 for every 1,000-word content. 
If you write with all of your heart, you can push out great content of 2,000+ words for your clients. That's $2k for every job done. It sounds cool but in reality, it takes time to get a good client whether through cold pitching or on freelance platforms like Indeed and Upwork. 
Get started anyway, the best time to make the move if you're looking for the best jobs that pay $1,000 a month is now. 
Affiliate Marketing 
Affiliate marketing is one side hustle on the internet that you don't spend money to start up. You can start right now and earn a ton of money just by doing things the right way. When it comes to affiliate marketing, we're talking about recommending products for profit. So, you recommend a product to a friend and get paid a commission when they buy that product. 
One of the best ways to start making money from affiliate marketing is to join the Amazon affiliate program, inform your friends and family to buy things from Amazon using your affiliate. Make your link a textual anthem if you have to, and keep recommending products on your social media page. 
When you're ready to see intense results, you can start promoting those products on your social media page to get more visitors to your affiliate links, and generate more affiliate commissions. 
Additionally, you want to focus on promoting products worth $100+. That's because Amazon's affiliate commission is below 10% for most products. Only gaming products on Amazon have a 10%+ commission rate. This is the easiest way to start out with affiliate marketing. 
But if you really want to make jaw-dropping figures in a month, then you want to start a blog, pick a niche, review products in that niche, get your blog to rank for competitive terms and make 6 figures from affiliate sales. 
Yes, I just bottom-lined the entire procedure to getting into affiliate marketing with the right approach using an affiliate niche blog and writing about products you recommend. 
Another way to do affiliate marketing correctly, is by creating a YouTube channel for affiliate products where you review them consistently and comprehensively with a link to buy them in the description. 
Everything under this "affiliate marketing" headline is the way to go about affiliate marketing. Forget about sharing your links in forums and spamming blog comments. Focus on one social media platform, a blog, or a YouTube channel to build an audience and recommend products. 
Amazon FBA
Amazon FBA brings Fulfillment to retailers and anyone looking to make money with money. It's a simple business program by Amazon where you ship products to Amazon, pay a fee from time to time and Amazon handles everything about selling you products. 
So, you can buy 70 units of a product for around $3,010 ($43 per unit), and sell a unit for $60, leaving you with a profit of $1,190. If the product is a trending one with a higher search volume and market demand, Amazon could sell it all in the space of one week. 
While you can earn from this, it's also possible to do things the wrong way. Remember, you're paying a fee for the services Amazon offers. By the time you calculate everything spent on purchase and running the store on Amazon, you should be in profit. 
But if there's a deficit, it means you lose. If it's a deficit of $1, you wasted irrecoverable time. And time is an asset itself. So, you want to make sure you learn everything about Amazon FBA before getting started.  
Crypto Trading 
The crypto market is volatile, and you can make money trading it. Before getting started, you need to learn how it works. It's possible to make $1k in profits in a single trade. And it's also a possibility to lose $1k in one hour. 
The market is unstable, and will never be stable. This means every time is the best time to take trades against the market or for the market. If you want to make a lot of money easily, especially when you don't have a huge trading capital of up to $500, I suggest you learn to trade the futures market. 
Trading futures, you can make a profit of 100% your trading margin (or money) in one day. With 10 100% trades in a month, that's $1k assuming you trade the markets with $100. 
I won't spew much about trading futures right here, but you can learn everything you want online by watching video tutorials and taking courses. If you want a more professional tutorial from realtime professional traders, sign up on Ragingbull. 
Web Designing 
If you're a web designer, then you can make money off your skill by freelancing and getting paid. A lot of freelancers in the web design line make a ton of money working from home. You can do the same. 
If you're not a skilled web designer or know nothing about designing websites, you can earn by drop-servicing web design gigs. I will discuss drop-servicing more elaborately later. On Upwork, there are gigs for $50/hour and to get started with these gigs, you need to first register for free on the freelance platform. 
Working from home as a web designer, you can also get higher paying online web designing jobs on Indeed that pay much more than $50/hour. 
YouTube
Running a YouTube channel is one of the online jobs that pay $1,000 a month and so much more. It's free to start a YouTube channel, but you might have to spend some money on getting basic video-making and editing equipment. 
Or, spend some money outsourcing YouTube video creation and editing to other people if you don't want to be in front of the camera. There are more than two ways to go about it. You can choose to be in the camera as a real person and let your audience get to know you. 
Another option is to use attentive illustrations in your videos and just a background voice or music. A third option is to build a YouTube channel where you upload scenes of movies, trending views, news content and all of that informational stuff. 
When creating a YouTube channel, don't always focus on the money. Instead focus on putting quality content out there. It will take a while before you start making money, but you will eventually. 
How much can I make as a YouTuber? 
Basically, you can earn anywhere from $0.75 to $3 for every 1,000 views you get on YouTube if you're part of the YouTube partner program and your channel is monetized with YouTube ads. 
But there are other ways to make money from YouTube like slapping affiliate links to your video descriptions, partnerships, sponsorships and selling your products. 
So, if you're getting millions of views, you can definitely make up to $100k in a month. The more views and monetization strategies you have in place, the more money you make. 
How long does it take to start making money from YouTube?
I can't tell a particular time frame, but a lot of YouTubers see significant results after working on their channel consistently for about 6 months. 
Want to see results sooner? 
Upload more optimized videos. And by optimized I mean using the right keywords, hashtags, and a comprehensive description for every video. The length of your video also counts. 
Stock Trading 
Stock trading is one of the many financial markets that you can trade or invest into and make money. But if you want to make $1k a month guaranteed from trading the stock market, you need to know how it's done. It's also a great idea to buy penny stocks for future investment if you want to build real wealth. 
A lot of stocks are likely to boom in the coming years. So, you want to make sure you have a portfolio of these kinds of stocks. Before trading the stock market, you should know exactly what you're getting into. 
And by this, I mean learn to trade the stock market like a PRO. If you don't learn it, you can become poor in one day just by messing with the financial market. That said, learn to trade the stock market and how to project market price actions. 
Airbnb
Making money on Airbnb happens when you own a property or can work with property owners around you. On the platform, you lease properties out to people per night for a certain fee. 
The more properties you have to lease on Airbnb, the more money you're likely to make. And if you have just one super exotic apartment, then you could make more money up to the amount some property owner with 5 normal not-so-good apartments can make. 
Location also matters too. If your property is located in a remote city, you know the story – no one would pay a lot for it, at least not as high as if it were located in a metropolitan city. Per night, you can earn up to $100 with just one apartment. If you're not a property owner, you can discuss with property owners around you, strike a deal, lease their property out from time to time, and pay them occasionally. 
It's free to sign up and upload photos of your apartments on Airbnb for strangers without a home looking to sleep over in your city to check out.  
Online Tutoring 
Just by tutoring online, you can make up to $1,000 a month. While tutoring won't make you rich overnight, it'll certainly make you enough money to quit your 9 to 5 in the long run and work from the middle of your living room. 
Luckily, there are websites willing to pay you per hour to teach online. The most reliable is VIPKid where you get to teach kids from Asia to speak the English language. On VIPKid, you earn north of $14 per hour tutoring from home. 
Aside from working on VIPKid and similar platforms, you can get a high paying online tutoring job on Indeed.com. Some of the jobs on Indeed pay as high as $50/hour. 
Working for 5 hours, that's already $250 in a day. If you're consistently looking for these kinds of jobs, you'd earn much more than $1k before you realize it. 
Website Flipping 
Want to make $1k a month online? 
Then you can easily do this by buying a website and selling it for higher than you bought it. While you can make money flipping websites for higher prices, you need to spend money acquiring websites worth buying. 
Before buying a website, you want to make sure it has a lot of traffic, no bad links or spam score on the Moz.com tool, maybe an Adsense approved account or at least is in good terms with adsense, and it has a high domain authority of at least more than 20. Buying a website like this makes it easy for you to upgrade the authority and content base before reselling it for a higher bid. 
Alternatively, you can start a blog, grow it and sell it for much more money than you invested in launching the blog from scratch. This second approach however will take longer time, I mean, it naturally takes time to build a blog from scratch to something worth buying. 
Options Trading 
As one of the most brutal financial markets, options trading can generate instant money for you. It's impossible to make money on autopilot trading the options market because you need to be in front of your computer clicking in and out of trades for profit. 
It's a quick money market and you could make $1k a day trading with the right strategy, not overtrading, and getting into the market with a lot of money. The more money you trade with, the more profit you're likely to keep. 
Options trading isn't for everyone. 
It's for the pros. 
So, you need to learn everything you can about trading the options market before starting. 
Proofreading
Just by proofreading, you can make $1,000 in a month and much more. It doesn't take a lot of time to proofread documents especially if you're great on the job and have a lot of experience. As a proofreader, you need to be eloquent, grammatically intelligent, and ardent. 
Don't jump into proofreading because you think you can make $1,000 a month doing it. Nope. Do it because you want to master the process, get clients to trust you and work more with you. That's more money in the long run. 
Recommended: 7 Best Jobs that Pay $2 Million Dollars a Month
Drop-servicing
Like the name says it all. 
Drop-servicing. It's like you're dropping a service someplace else for profit. Drop-servicing is simply a form of online middleman business where you opt for a gig, outsource the gig to someone who does it for cheaper, and then you submit the completed work to the client. So let's say Jim is a freelance developer, and Cody is a client looking to hire a web developer to write some codes on his Zombie game app. 
On the other end is Zack, also a web developer. Cody hands the project over to Jim and is willing to pay an agreed fee of $900 for his service. Now, Zack at the other end is a friend of Jim, and he's more generous with his skill. 
Jim takes the job to Zack, and Zack writes the codes for $400 bucks. Jim takes the code, and sends it to Zack who pays upfront. In this case, Jim keeps $500 bucks. Now, Jim is a friend of Zack. In many cases, you'll find the stereotype of Zack on Upwork looking to perform a service for a cheaper price. Drop-servicing is one of the few jobs online that pay up to $1k a month. 
If you master the routine or seizing gigs and outsourcing them to other less expensive experts, you can make more money drop-servicing. To get started with drop-servicing, sign up on Upwork.com and hunt for gigs that you can outsource. 
If you have an expert writer or an expert in something as friends, it'll be cooler to search for gigs on behalf of your friends, outsource it to them, and keep the profit. Good friends can do a lot of free things for you while you keep the rewards in cash. 
14 Best Jobs that Pay $1,000 a Month – Summary 
If you want to make money online in the 2020s, think of value. While these jobs can make you thousands of dollars and not just $1k/month, you get to see results faster by giving it your best shot. And not doing them for the love of what you can get – money. 
I know you want to live a life of roses and buy a Rubicon Wrangler after 1 month of working online (like many paid make-money-online course promises), but the truth is you'll need to be patient, think big, and think value over profit and instant money every time. 
From starting a blog to the very last job, drop-servicing, you can make $1,000 a month but definitely not after the first month of working. 
It could take months. 
Maybe years if you're inconsistent.