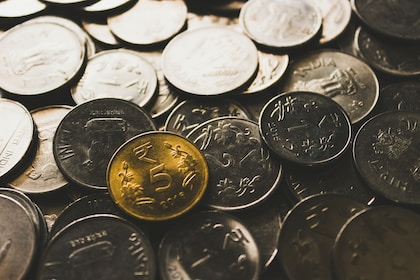 If you want to make $10k a week and you're looking for the best jobs that pay this much, then you're not alone. 
$10k a week is a boatload of money if you're not closely related to Elon Musk. 
Recommended: 9 Best Jobs that Pay $60 an Hour without a Degree
Even if you are, $10k/week is a bunch of money you can spend on something else or keep for future use. 
It means you're getting $70k in 7 weeks and $300k in 30 weeks. 
That leaves you with $1 million dollars in 3 years! Amazing right? 
It's not easy work to make this much money. 
It'll take time, but these jobs are some of the very best self-employed jobs that can earn you up to $10,000 a week. 
Before veering off to skim the jobs here, keep in mind that these aren't get-rich jobs. 
Just like every other self-employed jobs or businesses, they take some time to grow. 
And this is totally dependent on how fast you wish to grow them. 
With that off the table, here are 8 best jobs (offline and online) that pay $10k a week and even more! 
8 Best Jobs that Pay $10,000 a Week. 
1. Blogging (not for hobby). 
Blogging is one of the fun jobs that pay $10,000 a week and more. 
A couple of bloggers earn millions, and some blogs are probably worth billions of dollars. 
Don't look that way though. 
Starting a blog is the easiest part. 
If you want to make $10k a week from blogging, it's not going to be very easy in all honesty. 
It takes some time especially with the deluge of blogs already out there. 
So to get your blog to make money at all, you need to look at the business side of things. 
What do you want your blog to be about? 
That's the first thing you need to figure out because this alone can determine the worth and structure of your blog in the long run. 
Whatever area you decide to base your blog on, it should have a high market demand and products people can spend money on. 
So once that's done, you want to get your blog online and start growing it to make money. 
All the steps you need to take your blog from brand new to a money-spinning machine is covered in this guide right here. 
So if you've not started blogging, checkout the free blogging guide to figure out your niche, a perfect domain name, and ways to build your blog the right way. 
2. YouTube.
Just by running a YouTube channel, you can generate passive income for yourself in the long run. 
The best part is that you can start a YouTube channel right now. 
It's totally free. 
If you're good at creating and editing videos, then this is an added advantage. 
Before starting a YouTube channel, you need to pick a niche or decide what it is your channel will be about. 
Deciding on what to do with a YouTube channel makes it easier to define your audience. 
When you're able to define your audience, it's easy to know their pain points, weak points, what they want to watch, what they're searching for, and what category of content they're likely to pay for. 
Once you've gotten to know what content type your audience will appreciate, then embark on keywords research to know the best topics to create videos around. 
You can create product review videos about products in your niche, or create a video about the "best" list of products in your niche. 
You can also create catchy niche videos that'll retain the attention of your readers and keep them glued in. 
3. Crypto trading. 
Crypto has been the talk of the web for a long time now especially since the Bitcoin boom from penny to thousands. 
If you're good at trading crypto, then it's one of the best ways to make money online, not passively. 
Actively. 
Trading crypto comes with a lot of risk, especially if you're a newbie and you're not prioritizing any risk management technique. 
Learn to trade crypto, stick to a strategy, secure positions with at most 10% of your trading capital, and really learn everything about the charts and all. 
Everything. 
Once your money's gone, it's gone. 
There's no crypto office to report to anywhere. 
It's decentralized for a good reason. 
So if you're looking for the best jobs that pay $10,000 a week, crypto trading is definitely one. 
4. Real estate. 
Real estate is a business for just about anyone. 
If you're a billionaire, you can get into real estate and make more money. 
If you have no money at all, you can also get into real estate and start making money for yourself even with no money. 
However, it's all about working with people, connecting buyers to sellers and keeping whatever commission comes out of the transaction. 
If you have enough money to buy properties, then you want to get into house flipping; buying and selling or real properties for profit. 
While there are other ways to make money in the real estate industry, making $10,000 a week is realistic with flipping houses. 
If you don't have enough money to get into house flipping, then you can earn commissions or agency fees in thousands of dollars by matching property buyers with sellers. 
5. Freelance writing.
If you're good at writing, then you can make a ton of money writing for websites and for multiple clients on Upwork or other freelance marketplaces with no startup costs. 
Some freelance writers make as much as $20k a month working online for multiple freelance employers. 
It's all about consistency, and slowly growing your portfolio on these freelance marketplaces. 
Best practice is to focus on a marketplace like Upwork, build your portfolio, get a ton of positive reviews so it's easy for new customers to trust you well enough. 
Apart from working as a freelancer, you can work for websites willing to pay up to $1k to write for them. 
6. Dropshipping. 
When it comes to making money online, dropshipping is one job that's mostly talked about. 
It's one of the best business models online and retailers are leveraging it to boost their business performance in the online world. 
What's dropshipping? 
If the term is strange to you, don't worry I'll explain it. 
Dropshipping is more like building an online store where you display products you don't own or store in real life. 
People can place orders for these products on your store, and when they do, the orders are redirected to another ecommerce store where you connect your own store to using advanced plugins. 
You make money by adding markup prices for products on your own store. 
It's true dropshipping can make you $10k a week, but learn everything about the dropshipping business first before delving. 
Wondering how setting up a dropshipping store is possible? 
There are a boatload of tools to get started. 
From designing your store to eventually lifting products from other e-commerce stores, there are tools to make the entire process easy. 
7. Computer Programming. 
If you're a computer programmer, then you can make $10k a week working as a freelancer, running a programming blog, a YouTube channel for programmers, or selling programming courses on Udemy. 
Multiple options exist in the world of computer programming to make money. 
But then, it also depends on your level of proficiency, and what language you're great at. 
You can get freelancing gigs on Upwork, or Fiverr. 
And also upload video courses on Udemy for free. 
However, your course should be worth it. 
As a computer programmer, you can also create something like a game or an app that remedies a problem. 
If you're that good, then you can build anything online to generate income passively for you. 
Recommended: 9 Best Jobs that Pay $26,000 a Year without a College Degree
8. Options trading.
The options market is volatile. 
Maybe not as volatile as the crypto market. 
But the truth is, you can make $10,000 a week trading options. 
You just need to put your money in the hands of the right trader, and utilize the trading strategy that works best for you. 
Now if you're a total stranger to the world of trading, invest in yourself. 
When it comes to trading options or anything else that concerns the online markets like stocks and bonds, you want to make sure you're rolling with a winning strategy that you've tested over the course of time countless times. 
Also have a technique to counter the inevitable risks of online trading. 
8 Best Jobs that Pay $10,000 a Week – Final Words. 
Rounding off, you can make $10k a week from trading the options market, dropshipping, blogging, running a YouTube channel, and writing as a freelance writer.
Other jobs on this $10k/week job list include computer programming, real estate and crypto trading.
Of course these are the jobs that can make you a lot of money. 
But don't expect to make your first $10k a week blogging or running a YouTube channel. 
Get into every business with the mindset of adding value and making money, not just making money alone. 
The more value you're adding (if you're not trading the financial markets), the more money you're likely going to make. 
Similar posts like this one
Working a 7am to 8pm school & home teaching job in 2021 to make $121 (£94.20) per month, I quit my job to focus on blogging after I earned by first $3 (£2.34) bucks a month from this blog passively without sweat. I never looked back since then. I've written for a couple of websites including Thestrive.co and I've come clean to unveil what works and what doesn't in the real world with regards to making life-changing money. Potentstack is my side hustle turned full-time project where I spill every realistic hack to make money in the real world (online and offline).
Want to learn how I make money blogging? Click here.