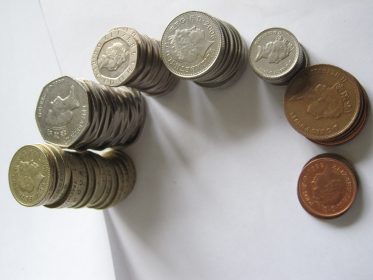 Want to make £10k a month and you're in search of the best ways to make this happen? 
I've got good news for you; it's a reality. 
Maybe it's a lot of money for you right now, but if you provide enough value, it's not going to be a lot of work for you to make happen. 
Recommended: How to Make £200 Fast in the UK: 8 Best Ways
Truth is, there's a formula for making money. You can either get a job or make it happen yourself as a self-employed. 
If you want to make £10k pounds in the UK in a month, then this article is for you. 
Before I dive right into the list of best jobs that pay £10k a month in the UK, I'll say this:
The formula for success is to consistently give value that solves problems.
Nothing more. And here's a list of 12 best jobs that pay £10k a month in the UK.
12 Best Jobs that Pay £10k a Month in the UK.
1. Freelancing. 
Just by becoming a freelancer, you can definitely make up to £10k a month working from the comfort of your home. 
Yes, freelancing joins the list of jobs that pay £10k a month in the UK. 
And while it's not an actual job, you get to work on your own terms, and for whom you choose to. 
As a freelancer, you can work for multiple people and get paid simultaneously. 
I'm not sure about your capacity to work on different projects simultaneously unless you're ambidextrous. 
But of course you can get paid for different projects at the same time and by different clients. 
Whether you're good at copywriting, creating short commercial videos, doing voice overs, editing videos, or programming, there's a high chance that someone is out there right now looking to pay you just to help them with their different projects. 
To get started as a freelancer, you can sign up freely with no additional cost on Fiverr.com. 
It's a mega freelance marketplace where you can find hundreds of gigs ready for you to pick on them. 
Another place to find freelance gigs include Indeed.com, and Upwork.com. 
2. Blogging.
If you're not blogging right now, then you're missing out. 
For real, blogging is one of the best self-employed jobs that can pay up to £10k a month in the United Kingdom. 
And to start a blog, you need a little below £100 bucks. It runs for one year and afterwards, you renew your blog. 
Before the end of one year, you should've earned up to £2,000 pounds. 
To make £10k a month blogging, you need to incorporate brilliant monetization strategies like course sales, affiliate marketing, and sponsored ad placements. 
If you want to start blogging today and you have no idea what to do, checkout my free guide on how to start a blog from scratch. 
3. Dropshipping. 
Want to run a job that's really lucrative from home? 
Then dropshipping is for you. 
If you're new to the term, it's about creating an online store and selling products you don't produce yourself. 
If you're questioning the possibility of making £10k a month with a dropshipping store, of course the possibility is realistic. 
You can generate much more than £10k a month with a dropshipping store if you know what you're doing. 
Firstly, you need to pick a product category and focus on selling just that category of products. 
From pets to hiking, there are countless products to sell on a dropshipping store to make money. 
Before going into this online self-employed job, you want to learn much about it just so you don't end up wasting more money than you actually make. 
4. YouTube. 
While starting a YouTube channel is completely free, you can make 6 figures a month with it. 
And I mean over £100,000 pounds a month from a YouTube channel. 
I'll put a disclaimer to this; making up to this amount in one month isn't a cheap goal. 
And yes, it takes a lot of time, work, and creativity to get there. Let's take a look at what it takes to make just £10k a month from ads on your YouTube channel. 
For every 1,000 views, you get to make about £2 pounds (conservatively). 
This means you'll need 10,000 views to earn £20 pounds, and then 5 million views to hit £10k pounds monthly. 
Spreading this across 300 views, you'll need 16k average views on every video (if you have 300 videos). 
With just 50 videos, you'll need to average 100k views on every video to hit 5 million views a month. 
On the basic side, you need 5 million monthly views, whichever way you choose to get it, to make £10k a month from just ads. 
But then, you can monetize your YouTube channel by recommending affiliate products and selling your own products. 
This way, you can quickly break the 6 figure monthly revenue with your YouTube channel. 
5. E-commerce. 
Just like eBay, Target, Amazon, and Alibaba, it's easy to make £10k a month with an ecommerce business after years of working on it and actively being in operation. 
With that said, earning with an ecommerce business is complicated and you need to calculate costs. 
It's also not cheap to start one, and market it or advertise it on the internet to reach more people. 
You have to choose either to deal in all kinds of products or to settle for a particular category of products.
It's a lot of work. But the ROI is insane. 
6. Podcasting. 
Podcasting is not a new way to make money online. It definitely joins the list of the best self-employed jobs that pay well up to £10k a month in the UK. 
Starting your own podcasting channel, you'd need softwares like Adobe Audition to get started. 
It's user friendly and creating a podcast is made easy with the software. 
But before then, there's every need to host your podcasting channel on a blog, and have meaningful contents on the blog just before you host your channel. 
Or before you start a new channel. 
7. Barbering. 
Barbering is a great vocational skill to acquire. 
And once you acquire it, you can only get better unless you choose not to or you decide to stop grooming hairs for years. 
As a barber, you can make a ton of money up to £10k/month and even more. 
If you cut hairs for £40/client, you only need about 250 people in a month, and 9 people every single day to meet the £10k threshold. 
For this to happen, you definitely need a shop, a good location, and great packaging to get started. 
It's quite some money to get all of this in place. 
You need startup capital. 
8. Car wash. 
There's no special skill required here. Just get a space and hit up your signpost. 
People will come get their vehicles washed for real. 
It's a great way to make £10,000 a month in the UK, and you're not bossed by anyone. 
You wouldn't have to do this yourself. 
With a few vehicles trooping into your car wash every single day, you can hire other hands to do the washing while you keep your customers engaged in a conversation or provide additional services to them. 
9. Fashion boutique. 
Another self-employed job that pays £10k a month in the UK and even more money is the fashion business. 
Start up your own fashion boutique to sell clothings and you're definitely gonna be swimming in money. 
This is more realistic if your business is situated in a favorable location and it's got a great collection of trendy and contemporary fashion wears. 
It's expensive to get this started, and if you can't shell out the money for this, there are other ideas on this list to explore right away. 
10. Beauty store. 
The beauty industry today is worth over £450 billion pounds, and you don't even need 10% of 10% of this to get your life running. 
With a mini beauty store situated around a commercial axis of the city, you're set to get just enough beautiful models patronizing your store well enough to make 5 figures a month. 
But then, you've gotta be good at this first. 
If you're not a stylist, you can hire one right after setting up your store. 
Plus, if you have no idea on how to start a beauty store and the tools to get or materials to acquire for the business, don't stress about it. It's not for you. 
11. Rental services business. 
This is probably the simple one, but not the cheapest one on this list. 
It's a self-employed job. You're working for no one. 
All you do here is acquire different assets; musical instruments, HVAC, refuse trucks, manufacturing and production equipment, lighting and more. 
These are some of the equipment people lease on a daily basis. 
While launching a business like this off the ground will cost you a lot of money, it's steady income. Passive income. 
And it's possible to recoup your investment in a couple of months with the right marketing/promotion in place. 
People will never get to know about your services if you don't promote it. 
Recommended: 10 Best Jobs that Pay £1,000 a Week in the UK
12. Event planning.
If you're good at organizing events, then this is for you. As an event planner, a primary activity you might want to capitalize on is portfolio development. 
This means building your contact list, getting access to different country musicians, performers, MC's, chefs, and other parties that make the reality of an event significantly whole. 
At the start of your career, of course you'll find it difficult to get a single deal. 
But with time and as you develop your career, you can start getting more calls and deals. 
For sure, it's possible to hit over £10k monthly in the UK as an event planner. Consistently. 
12 Best Jobs that Pay £10k a Month in the UK – Final Words. 
Now you have the list of the best and most realistic jobs that pay £10k a month in the UK. 
You can choose to focus on one of them or a few of them for better results. 
Again, you can't venture into every one of them because at the end of the day you're just 1 being. 
Unless you've got a team of like-minded people who can launch into every idea on this list. But then, it won't be worth it. 
You'd rather have a team focus on one thing than many things. 
Focus and consistency are two great assets that work anything in this world; good or bad. 
And if you want to make money up to £10,000 a month in the United Kingdom, focus on the most self-suitable ideas on this list. 
Or the few ideas that resonate greatly with your personality. 
Similar posts like this one
Working a 7am to 8pm school & home teaching job in 2021 to make $121 (£94.20) per month, I quit my job to focus on blogging after I earned by first $3 (£2.34) bucks a month from this blog passively without sweat. I never looked back since then. I've written for a couple of websites including Thestrive.co and I've come clean to unveil what works and what doesn't in the real world with regards to making life-changing money. Potentstack is my side hustle turned full-time project where I spill every realistic hack to make money in the real world (online and offline).
Want to learn how I make money blogging? Click here.