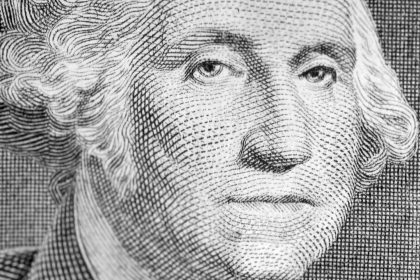 Realistically, it's possible to make $150 a day working online. 
If you're looking for the best jobs that pay $150 a day, then you're in the right place. And you're not alone here. Getting paid $150 a day means a monthly earnings of $4,500. And in one year, that's $54k. 
Recommended: I Have an Invention Idea But no Money: 9 Ways to Get Funded
Now even if you already have all the money in the world, you're better off with an extra $54k a year. The best part is this blog post highlights the best ways to make $150 a day working online. 
All of the self-employed online jobs on this list are the kind of jobs that you can do while maintaining a full-time job. You can start one or two of them at the time and focus on building them until they start generating enough money for you to quit your job. 
Now if you love your day job, making an extra $150 a day can greatly change how you spend and live your life. Ideally, you want to make $150 a day, but then these jobs can make you more money. 
Much more than a hundred and fifty bucks a day. It depends on how much effort you put in and the approach you utilize. More than half of the jobs on this list can also guarantee you passive income in the long run. With that said, here are 8 realistic jobs that pay $150 a day and more. 
8 Best Jobs that Pay $150 a Day
Start Blogging 
Blogging is a real business and if you want to make money blogging, you'll need to take it as such. If you've never heard of the word before, don't worry. It's simple. Starting a blog is like creating a space on the internet where you can write and upload just any form of content as you so wish. For example, you're currently reading a blog right now. 
The name of this blog is Potent Stack (Potentstack.com). And I run the blog. What's cool about blogging is that it helps you build an audience to whom you can tell anything and sell anything. 
Secondly, blogging can guarantee financial independence in the long run. It's not expensive to start a blog like this one, and it definitely can generate $150 a day passively (even when you're asleep). 
To get started with starting a blog and growing it to reach $150 dollars a day, read this free pizza 🍕 guide. 
YouTube
Starting a YouTube channel is totally free, and it's one of the best ways to make money online. YouTube channels make a lot of money, but it takes time to even start earning at all. For the first 6 months of starting your channel, you might experience a ghost period. That's a period when you get little views even with a lot of effort. Plus, YouTube only places ads on channels with more than 1k subscribers and 4k watch hours in the last 12 months. 
While it's a little strict, you can pass muster with these YouTube ad criteria by consistently creating better video content in the long run. Before starting a YouTube channel, take out some time to think of what the channel will be about. 
Are you going in front or a camera of it's going to be a faceless YouTube cash cow? 
What niche are you settling for? 
Who's your target audience? 
Provide accurate answers to these questions before moving on. 
On the bright side, answering these questions before launching a YouTube channel makes it easy for you to come up with video content ideas, and more engaging content because you know your audience and how best to present information in their face. 
Freelance Writing 
In a single day, you can make $150 bucks freelance writing. IIf you're great at writing, then consider becoming a freelance writer. It's simple to become one and you certainly don't need a college degree. To get started as a freelance writer, sign up on Fiverr.com or Upwork.com. On these freelance marketplaces, you'll get high paying freelance gigs that pay up to $13 an hour. 
Other than signing up on freelance marketplaces, you can also checkout job boards like Indeed.com for freelance writing jobs. And sometimes the jobs on Indeed.com can pay up to $50 bucks an hour. 
Airbnb 
Airbnb is a great place to make money by leasing your apartments out to strangers every night. Nights in nights out, you can lease your apartment and get paid. If you're in a cosmopolitan city, you're definitely going to make more money. And if you've got a really exotic apartment, then you're likely to make more money. 
Day to day, you can get paid up to $300 dollars or more, but there's no guarantee you'll get clients every single day. The more apartments you have, the more money you'll make. 
So let's say you earn $300 dollars 15 nights in one month, that's $4,500 dollars. Pretty realistic. With two apartments, you get $9,000 dollars in a month. There's a good chance you'll lease your apartments more than 15 nights in a month too. In one year, you get paid up to $108k. That's already over the $150/day benchmark. 
Even with just one apartment and with $4,500 a month in revenue from 15 days of leasing your apartment, that's exactly $150 a day if we divide through. 
Dropshipping
Dropshipping is a great self-employed job that pays $150 a day passively. While you're looking to earn $150 in a single day, dropshipping can make you more money. 
The business model is online. And it works like this: 
You create an online store on Shopify.com. 
Connect the store using dedicated in-built Shopify plugins. 
Import products from another store like Amazon or AliExpress using in-built plugins. 
Fix your prices different from the prices on the original store and with a higher profit margin. 
Promote your store. 
That's how dropshipping works. It's like creating a shadow of another store but this time your product prices are on steroids. There's a learning curve to starting a dropshipping business, and it can make you a lot of money. Maybe more than just $150 dollars a day. 
Online Course Sales 
Selling courses online is also a great way to make $150 a day. If there's something you're particularly good at, there's a good chance thousands of people want to learn the same thing you know. 
It won't hurt to create a course worthy of sale and upload it to Udemy.com or other websites to sell courses. If your course is topnotch and it's about something, a topic, hundreds of people haven't created courses on, it'll thrive and print you passive income.
Affiliate Marketing
Affiliate marketing is rather a tactic to make money online than a standalone way to build passive income on its own. 
It's a technique rather than a business. However you can transition this into a full-fledged business online by building it upon other businesses like blogging, social media marketing, and YouTube channel development. 
What's affiliate marketing?
So basically, affiliate marketing is recommending products and getting paid a commission for every product that gets sold through your affiliate link. 
You'll get a unique link as an affiliate marketer, and it's totally free to become an affiliate especially with Amazon. The more people you're able to reach as an affiliate marketer, the sales you'll likely generate from recommending products. 
To become successful as an affiliate marketer, you need a platform to attract traffic (or visitors) and sustain them enough so you're able to recommend products to them from time to time. Two best ways to do this is to create an affiliate blog or a YouTube channel to recommend products in the form of review posts and videos. 
Recommended: How to Make $50 Dollars in an Hour Online: 8 Real Methods
Online T-shirt Designing 
If you're looking for the best self-employed jobs that pay $150 a day passively, then online t-shirt designing is one of them. It's free and easy to get started especially with a print-on-demand platform like Teespring. Now on Teespring, RedBubble, and Merch by Amazon, you can design t-shirts virtually and upload them to your store (on the platforms). 
If a customer likes your design and places an order, Teespring (or its alternatives) prints the design and ships it. You only design t-shirts and your designs can generate passive income for you. 
To really get far with designing t-shirts, I've got a simple hack: design t-shirts with the trends and design hundreds (if not thousands) of them for all seasons and reasons (Thanksgiving, Christmas, Mother's Day, Halloween, and whatnot).
8 Best Jobs that Pay $150 a Day – Summary 
Here you have them, the 8 best jobs online that pay $150 dollars a day. If you want to make up to an extra $54k dollars a year or $150/day (mostly passively), you can start a YouTube channel, a blog, or sell courses online. 
You can also become an affiliate marketer recommending products to people and getting paid a commission for it. Another way to make $150 a day is to start freelance writing. But that's if you're good at writing. 
Leasing your apartments on Airbnb, designing t-shirts, and starting a dropshipping store are also more realistic ways to earn $150 dollars in one day in the 2020s. Making money from home doesn't have to be difficult. These self-employed jobs are yours for the taking if you're determined enough to make them work.