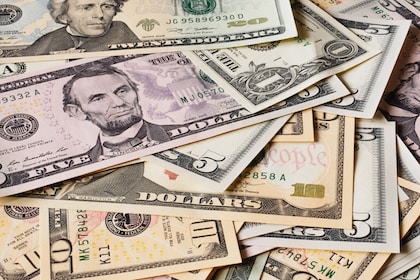 The best jobs that pay $1,600 a month aren't some of the biggest or most expensive jobs to secure. 
On this list, I'll provide you with a list of these jobs, 13 of them, that can generate $1,600 a month for you. 
Even if you're currently keeping a full-time job and you need an extra hustle to make a good living, you're safe here. 
Recommended: How to Make $35 Fast in 7 Realistic Ways
Plus, some of these jobs can generate enough money for you to quit your day job. 
Not all of them, but a handful of them. 100% of them also don't require you to have a master's degree or to be the smartest person in the room. 
Pronto, here are the best self-employed jobs that pay $1,600 a month and much more. 
13 Best Jobs that Pay $1,600 a Month.
1. Blogging. 
For real, blogging is one of the best jobs that pay $1,600 a month. 
You could make more money with a blog if you take it seriously like it were a real business. 
The good thing about blogging is that you don't need to be an expert before you start out a blog. 
It's all about sharing your own thoughts about a niche or providing quality information about products and whatnot. 
While it's easy to start a blog, the challenge you'll likely face is growing the blog to generate a nice sum of money every single day for you that you can live off. 
A ton of bloggers in the world right now are doing $10k/month. 
And as crazy as this sounds, some bloggers have taken their blogs from $0 to $100k/month. 
To start blogging right away, checkout this guide. 
2. Lawn mowing. 
Mowing lawns also joins the list of the self-employed jobs you can do to make around $1,600 a month. 
It's pretty realistic. 
And you don't have to learn a lot to become a good lawn mower. 
To start out, you can check out gigs on Indeed, Google Jobs, or some other job boards active in your city. 
As a lawn mower, you can earn anywhere from $25 dollars to $60 dollars per hour. 
There's no guarantee you'll be getting gigs every single day, but you'll be paid for multiple hours per gig and that, my friend, could amount to $1,600+ in a month if we do the math. 
3. Freelancing. 
Is there something you're really good at? 
Then you can easily make money by helping people on the internet do just that.
Let's say you're into graphics designing. 
You can sign up as a freelance graphics designer, find gigs on freelance marketplaces, and get the job done. 
Your earnings will be determined by the nature of the gig and how much of an expert you are. 
Yes, people pay for expertise too. Not just the service. 
They pay for your competence and time. 
So, you want to really get good at what you do before you put yourself out there as a freelancer. 
Freelancing is cool for many reasons. 
You get to work when you want to work. 
And you can do this in your spare time if you currently keep a full-time job. 
4. Pet sitting. 
Do you love pets? 
Then you can turn your love for these little creatures into a profitable side hustle to make $1,600 dollars. 
It's a side job, and it's also one way to make money on the side with a full-time job. 
Pet sitting is profitable if you're willing to commit to it full-time. 
However, expect to earn anywhere from $15 dollars to $90 dollars; from the least to the highest pricing. 
So, to get started as a pet sitter, you can register on websites like Rover, Sittercity or Care.com to get gigs; pet sitting gigs that pay well. 
5. Tiktok star. 
Once you become a Tik Tok star, it'll be easy to make money even if you're looking at the Tiktok Creators' fund. 
So, you can recommend affiliate products to your followers and get paid commissions when they buy, you can promote sponsored content on your Tik Tok page for money. 
That's why it's "sponsored". 
People get paid more than $5,000 dollars for a single sponsored post. 
This is because they've got influence. 
And not just on Tiktok, if you're a really famous social media star, making money becomes genuinely easy with sponsored content offers from different corners. 
6. YouTube. 
Opening a YouTube channel costs $0 (at the time of this writing), but if you're able to create a lot of quality content, then you've got a shot at making money passively. 
Running a YouTube channel is a self-employed job that pays $1,600 a month, and even much more. 
Right now, there are YouTubers in the wild doing $5k/month, $10k/month, $100k/month, and even more. 
It depends on your approach, your niche, and your transparency (which you'll need to magnet big advert clients or sponsors). 
Basically, you earn on YouTube through the YouTube ads on your videos. 
They're ads, they earn passively. 
But then, to reach $1,600 quickly, you can sell your own products, affiliate products, or your courses. 
7. Course sales. 
While you can work for freelance clients using your skills and getting paid to do just that, you can also make a lot of money from teaching people how to do the things you're good at by creating and selling your own course online. 
So, if you're looking for the best jobs that pay $1,600 dollars in a month, consider launching a course to sell. 
This can go a long way to become a consolidated passive income stream for you. 
Here's the catch; the better your course, the more money you'll make. 
And the more authoritative your ideas will become afterwards. 
This means, people will anticipate more courses from you, which is good for business. 
8. T-shirt designing. 
Right now, there are websites that allow you to make different t-shirt designs. 
They allow you to create your own boutique on their platform and stuff it with your designs. 
When visitors come around and they like the shirt designs on your online boutique (on the platform/website), they place an order. 
Now, these websites take the duty to print and ship the designs ordered. 
You just design, and keep designing. 
However, you put the pricing on your products. 
And you can promote your online boutique on social media or anywhere else to get more people to buy your designs. 
Some of these websites include Zazzle, Teespring, and Printful. 
9. Photography. 
If you love taking photos, then you've found yourself one of many self-employed jobs that pay $1,600 a month. 
And even more. 
You can launch into the photography industry by capturing moments at wedding ceremonies, parties, clubs, anniversaries, and more. 
Another way to make up to $1.6k dollars a month is to take a lot of photos and sell them on websites like iStock, Fotolia, Dreamstime, and Shutterstock. 
There are more ways to make money as a photographer. 
But these hacks can get you to the $1.6k/month threshold. 
10. Coffee cart. 
Launching a coffee cart business is relatively expensive, but you can print a lot of money monthly; this is assuming you're not at a really commercial spot. 
So, if you can fork out the money to start a coffee cart, take the long shot. 
It's definitely one of the ways to make $1,600 dollars a month. 
You could make much more money than this. 
You could also make way less money than this. 
There are several variables, and there's no telling to how much money. 
Factors like location and the flavors you make will determine a ton. 
11. Digital marketing. 
Another really interesting self-employed job that pays or makes up to $1,600 a month is digital marketing. 
It's the process of promoting a website, event, or a product with the aid of the internet and its charade of tools. 
As a digital marketer, you know how to press buttons online and make things go viral. 
That's what they do for the people in need of their services. 
And trust me, they get paid really well. 
It's a self-employed job. 
But you can also secure a job as a digital marketer or manager of digital promotion for some company in the city. 
On average, digital marketers earn $98,439 (an average I derived from calculating the averages of other websites like Ziprecruiter and Talent). 
And this is way more than $1.6k/month. 
12. Affiliate marketing.
Talk about some self-employed jobs that pay $1,600 a month? 
Affiliate marketing seals this list. It's all about promoting and selling products by other companies or people. 
So, in the real sense of it, you get paid when people buy the products you promote. 
They're affiliate products, and somehow you're affiliated to them. 
That's why you're an affiliate marketer. 
So, the more products you can sell, the more money you'd be paid. 
Shockingly, you could earn much more than just $1,600 dollars a month with affiliate marketing. 
It's possible to do $200k a month just by doing affiliate marketing the right way. 
Recommended: How to Make $100 a Week in Stocks: 7 Real Ways
13. Housecleaning. 
House cleaning is an easy job. 
And trust me, it's something you can do in your spare time to make $1,600 a month. 
You don't have to get a degree, you don't have to be smart, you just need to be good at the stuff you do; cleaning. 
However, your traditional cleaning techniques will definitely not be good enough for you to launch a career in this sphere. 
Up your game. 
Hone your cleaning skills. 
Check out Google for the list of cleaning equipment necessary and start searching for cleaning gigs online. 
13 Best Jobs that Pay $1,600 a Month – Final Words.
As you've read or probably skimmed through, some of the best jobs that pay $1,600 a month and even more than $1,600 monthly include housecleaning, blogging, digital marketing, affiliate marketing, starting a coffee cart, photography, lawn mowing, freelancing, sitting pets, photography, t-shirt designing online, course sales, launching a YouTube channel, monetizing your Tik-Tok followership, presence (or fame). 
One good thing is, you can do all of these while taking an extra day job to make up for the Lion's share of your income.