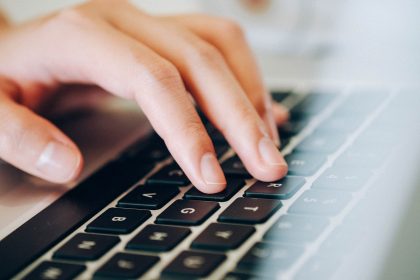 Are you looking for the best jobs that pay $2,000 a week without a degree? Then you're on the right page and right here I'll share 13 of these self-employed jobs with you. These jobs are realistic and you can generate upwards of $2k a week from them. 
Recommended: How to Make $500 Dollars Fast as a Teenager: 9 Real Methods
Now, as a note of conservation, don't expect to start earning $2,000 a week without college with these self-employed entrepreneurial jobs especially if you're a starter or total beginner. Some of these jobs are passive income machines, and if you're relentless, you can generate much more than $2k a week. 
That said, here are the best self-employed jobs that pay $2,000 a week without a degree or without ever going to college to bag one. 
13 Best Jobs that Pay $2,000 a Week without a Degree
Blogging 
Blogging is perhaps the best way to make money online. 
While that's so, it's a self-employed job that you can build on the side of your full-time job if you have one. It takes some time to build a successful blog. And it's a self-employed job that can generate up to $2k a week passively. Blogging gives you a voice. And by starting a blog, you create a medium through which you can connect with the world. 
One of the best things about blogging is that it can be a great source of passive income if done right. If you've not started blogging today, start your blog right now with this guide. 
Stock Trading 
Want to get more tactical and realistic? 
Stock trading is one of the coolest ways to make money. You can literally see your money grow in front of you. Conversely, you can watch it wash away in your eyes. Get a hold of how the stock market works before dumping your funds in it. Once you're good at trading stocks, you become an asset capable of flipping or doubling whatever that's left in your bank account. 
If you're also looking to have a portfolio of stocks for long-term purposes, learning to trade stocks and not just stocks but every other financial market will give you an edge in investing. 
UX Designing 
If you're a skilled UX designer, then you can pick up freelance gigs that pay a lot of money on Fiverr, Upwork, and even get remote UX design jobs on job boards like Indeed and Craigslist. UX designers basically design the interface of websites and they make navigation easy. 
To say the least, they bring life to the look of a website (or any website). For this reason, and the sake of responsiveness, UX designers are highly sought after. Plus, you don't have to go to college to become a UX designer. 
Freelance Writing 
Are you good at writing? 
Then working as a freelance writer can earn you up to $2,000 a week without a degree. It's easy to get started as a freelance writer. Register for free on Upwork or Fiverr and set up your profile. Other than getting freelance gigs, you can get remote jobs that pay well on Google for Jobs, Indeed, and many other job boards. 
For the record, you don't need to be a master at writing before generating money from the art. A ton of writers earning only so much money from freelancing only levitated with time from beginner to intermediate and then to expert writers.  
Dropshipping
Dropshipping is a realistic way to make money passively online. You build an online middleman store resembling an ecommerce store and then connect it using plugins (or tools) to redirect orders from your own store. With a perfectly set up dropshipping store, $2k a week from sales is realistic. 
Starting a dropshipping store is the easiest part of the entire business. If you must succeed, then you must learn how to not fail at dropshipping and select winning products with precision. 
Laundromat
On the expensive side is a laundromat – costing an average of $70k to start up. That's a medium scale laundromat. Smaller laundromats could swallow up to $25k. It's pretty profitable as a self-employed job. And can generate over $2,000 a week for you in profit (on a standard level). 
You don't have to go to college or have a degree to become a laundromat entrepreneur. The most important thing is to get familiar with the entire process of starting a laundromat business, recruiting staff, and making your laundromat standout through whatever means.  
Hair Grooming
Grooming hair is a pretty profitable venture if you're good at it. While it'll cost you some bucks to start up a barbing salon or a beauty shop of your own, it'll definitely generate thousands of dollars in profit within a couple of months. 
It's definitely on the list of best jobs that pay $2,000 a week without college. Plus, you don't need to have a degree to become good at grooming hair.  
Event Planning 
If you know the right shots to call when it comes to organizing events, then this is probably one of the best self-employed jobs for you.
Without a single doubt, event planning can generate more than $2,000 a week for you in profit without having to flex your college degree. Set yourself up as an event planner and market your services online. 
It'll only take a few days to weeks before you get your first event planning gig. You can also search for event planning jobs online with a single search on Google Jobs. 
Real Estate
Real estate is still very green. And you can start out without having a single dollar. 
Build your contacts, match buyers to sellers and keep the commission. That's perhaps one of the easiest ways to start making money in the real estate world without a stack of cash. 
Another way is to invest in crowdfunding with Fundrise, and get paid dividends every quarter end of the year. A third and more outskirt way to make money in the real estate industry is to rent out your vacant apartments on Airbnb and get paid every time a stranger lodges in. 
Website Flipping 
Flipping websites is all about buying a website and reselling it at a higher rate. It's a great self-employed job if you can find a way to repeatedly make profit buying and selling websites. It sounds perhaps really easy in theory. Meanwhile, it's a real challenge in practical terms. 
Finding websites worthy of buying in the first place will take time. Reselling it will also take time. But the more you do it, the faster and better you'll get at making profit every time from flipping websites. 
Selling Printables Online 
Selling printables online is one of the most realistic self-employed jobs that pay $2,000 a week without a degree. You don't really need to own a lot of money to start. With a few bucks or nothing at all, you can start creating your own printables and sell them online on places like Etsy, Facebook Marketplace, and Fiverr. 
Don't take my word for it, learn how it's done profitably first so you don't say I told you so. It's easy to make $10,000/month selling printables, but then there's a right way to get started with the printables sales business online. 
Crypto Trading 
If you love the crypto trend and you're good at trading, then give it a try big-time. Before investing into the crypto world, you want to make sure you know exactly what you're getting yourself into. You can make up to $2k a week in profit trading crypto indoors. But then, gaining mastery to some point is a prerequisite. 
The most important thing is to learn to trade crypto while prioritizing risk management alongside. There's no need to buy a course if you don't have the funds for that. Thanks to YouTube, there are tons of video tutorials to learn crypto trading from.
Recommended: $2,000 Free Money on Paypal: 8 Legit Methods to Make it
YouTube
YouTube is free to get started with. And you can really make a ton of money off it in the long run with a YouTube channel. While it's fun to run one, you may never earn a dime if you take it for a hobby. It's a real business. And until you treat it like one, nothing's gonna work out. 
The point is, owning a YouTube channel is one of the self-employed jobs that pay $2,000 a week without a degree, and much more. When it comes to operating a YouTube channel, give it your very best. 
13 Best Jobs that Pay $2,000 a Week without a Degree – Summary 
Here you have them – the best jobs that pay $2,000 a week without a degree or some sort of certification. Most of the jobs here are virtual self-employed jobs. You can do them while maintaining a full-time paid job or commit to them and grow them into full-time businesses. Truth is, you can't launch into all of them right on this list. 
You can only focus on a few of them or, to get the best result from your efforts, focus on one for a long time. Finding it hard to pick? Choose passive income channels over active. That's a pointer. 
In summary, the best self-employed jobs that can pay you up to $2,000 a week without a degree include hair grooming, YouTube channel monetisation, crypto trading, website flipping, blogging, event planning, real estate, dropshipping, printables sales, stock trading, UX designing, freelance writing, and laundromat operation.