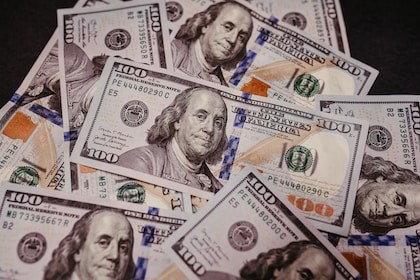 Want a $20k/year self-employed job? 
Here's a list of 12 realistic self-employed jobs that can generate up to $20k in a year. 
In other words, these jobs can make you about $1,700 in a month. 
Recommended: 11 Best Jobs that Pay $2,000 Biweekly (Online & Offline)
To get jobs like these with a college degree wouldn't be hard at all. 
You can even work as a bartender and still make up to $1,700 in a month. 
That's not a big deal. 
But I won't be listing any 9 to 5 on this blog ever. 
So we're stuck with high-paying self-employed jobs. 
While these jobs can make you up to $20k a year or $1,700 a month (or $60 a day), they're also the kind of jobs that can generate $100k a year or a month for you. 
It depends largely on how you go about them, and what your growth strategy is. 
There's no revenue ceiling with any of these businesses. 
This means you can earn as much as you want as long as you keep expanding, upgrading, and growing. 
Without further ado, here's your list of 12 jobs that pay $20,000 a year (or up to $83k a month). 
12 Best Jobs that Pay $20,000 a Year without a Degree. 
1. Blogging. 
Blogging is one of the best online jobs that pay $20,000 a year, and a lot more than that. 
Earning $20k a year with a blog means you're earning approximately $1,700 a month. 
It's quite a feasible feat, and a ton of bloggers start generating this much from their blogs within the scope of 12 months into their blogging career. 
The best part is you can build a blog in the background of your life while running a full-time job. 
It's like a financial security that you own, just in case anything happens with your full-time job, you won't be frustrated. 
It takes some time to build a new blog from scratch. 
But doing this, you're slowly building a real business online that can formulate a financial license rigid enough to let you quit your day job. 
Want to learn how to start blogging and making money off it today? 
Read the full guide to starting a successful blog from scratch.
2. Dropshipping. 
Dropshipping is a cool online business where you start an online store, connect it to another mega shopping store using a set of dedicated plugins, import products from that store, add prices to original prices of products you imported, promote your store, and then make money when people buy things from your store. 
You don't need to write a line of code, or house an inventory. 
The other megastore handles packaging and shipping. 
You don't even get to see the physical product. 
Earning $20k a year from dropshipping is possible if you're able to quickly scale your business by leveraging on content marketing or paid ads. 
3. Freelance writing. 
If you're good at writing, you can make a lot of money writing as a freelancer on Fiverr, Upwork, or get writing jobs on Indeed.com. 
There's also Clearvoice.com and Flexjobs.com to get high paying freelance gigs. 
On the other side, you can directly write to get jobs from top paying clients through cold pitching. 
Freelance writing is a great option, but this is only if you love writing. 
If you're like me, a content creating lover, then you'll definitely find freelance writing interesting and challenging at the same time. 
It's not some online business where you have to pay money to start first. 
As a freelance writer, you're able to get more gigs with a competent portfolio on freelance marketplaces. 
Another great thing about freelance writing is that you can work for different freelance clients and get paid multiple times in a row. 
You're a self-employed writer who earns off writing online and you don't pay tax. 
That's a sweet one. 
Depending on how much you charge per word, you can earn up to $1,500 dollars for a single writing gig. 
If your rate is $0.2/word, then you get 2 cents for every word you write. 
If you write up a 2,000-word article for a client (if requested), that's $400 dollars. 
With a rate of $1 per word (which is possible for pro writers with cutting edge portfolios), you get $1,000 dollars for every 1,000-word article, and $200 dollars for a 200-word piece. 
4. Real estate. 
People will always need to live in houses, rent a house, relocate and go on vacation in other cities. 
This makes the business of housing, selling and buying of landed property a profitable one. 
So you can become a realtor, buy properties and sell them for money to make $20k a year. 
If you don't have so much money to buy your own properties, you can slowly build wealth by referring property owners to interested buyers, and keep your referral commission (which could be thousands of dollars). 
5. Book authoring. 
Book authoring isn't a job, it's a career. 
And once you have your first book published, then it will passively generate revenue from sales. 
It takes time to write a good book. 
But then you want to make sure whatever you're putting out there in the online world (ebook) or offline has to be of great quality. 
6. Laundromat. 
A good Laundromat can generate upwards of $20k a year for you. 
It's a self-employed job and requires a good strategy to reach more people and perform the best services to retain clients.
People can be difficult at times, and to run a business like this, you want to learn the best ways to treat people, serve them best, and push your business in the online world. 
7. Ecommerce. 
Do you own a retail shop? 
Then you can expand your business and make more money by building an ecommerce store as an extension of your retail store online. 
Since you have the inventory, you can easily ship products across the country or to a different country with the help of shipping firms. 
You can also do this if you don't have a retail store. 
What's most important in starting an ecommerce business is essentially having an inventory of the products you want to sell and setting up a policy statement on your ecommerce platform to inform customers about your mode of operation. 
To avoid the risk of running at a loss with a physical inventory, you can build an ecommerce store around digital products like online courses, designs, music, and other digital items you can sell for money. 
8. Pet-sitting. 
If you're looking for jobs that pay $20,000 a year without having a college degree, then pet-sitting is one of them. 
You can sit or walk pets for money, and it's usually a fun gig if you're a pet lover (unlike me). 
Search for gigs around you using Craigslist, Indeed, or any other freelance marketplace dedicated to pet-sitting like Rover.com. 
9. Landscaping. 
Landscaping experts are self-employed, and they pretty much make a lot of money from what they do. 
It's not a rampant job so the competition is minimal. 
Plus, a lot of people lack the creativity to get it right as a landscaper. 
If you're good at landscaping, you can promote your skill on social media to get gigs, or hunt for them around you on Indeed.com. 
10. Graphics designing. 
You can design graphics if you're good at it, sell it on Etsy, Amazon or some other online firm buying designs. 
Alternatively, you can become a freelance graphics designer and make a ton of money up to $20k a year designing graphics of all sorts for freelance employers on Upwork or Fiverr. 
11. Proofreading. 
Are you good with editing grammar and correcting people? 
Well you don't have to do that for free anymore, and this skill can make you $20,000 a year without a degree. 
To make money with a skill like this, then you have to become a proofreader and take proofreading gigs on Upwork or Fiverr. 
You can earn as high as $50/hour for a proofreading gig.
Recommended: 11 Best Jobs that Pay Over $300k a Year (Online & Offline)
12. Course sales. 
If you know a ton about something, then you can create a course about it and sell it to make $20,000 a year on Udemy or Thinkific. 
These platforms are top platforms where people submit in-depth courses and make massive sales online. 
You can submit multiple courses and watch all of them generate revenue for you. 
12 Best Jobs that Pay $20,000 a Year without a Degree – Final Words. 
These are no small revenue-generating jobs. 
If you want to make up to $40k a month or a week with these jobs, whether it's starting a Laundromat or proofreading, you can. 
And while earning $40k a week isn't an easy feat with these jobs, $1,700 a month can be a starting step to greater earnings. 
It certainly won't take you a lot of time before you start making significant progress with any of the jobs on this list. 
They're realistic, and don't generate peanuts in the long run unless you don't invest any serious effort to build them. 
Some of the jobs, particularly the online jobs, won't cost you much. 
Offline jobs will cost you a lot more and will definitely pose more challenges than the online jobs. 
The bottom line remains vivid; you're prone to making $20k a year with every job on this list. 
Similar posts like this one
Working a 7am to 8pm school & home teaching job in 2021 to make $121 (£94.20) per month, I quit my job to focus on blogging after I earned by first $3 (£2.34) bucks a month from this blog passively without sweat. I never looked back since then. I've written for a couple of websites including Thestrive.co and I've come clean to unveil what works and what doesn't in the real world with regards to making life-changing money. Potentstack is my side hustle turned full-time project where I spill every realistic hack to make money in the real world (online and offline).
Want to learn how I make money blogging? Click here.