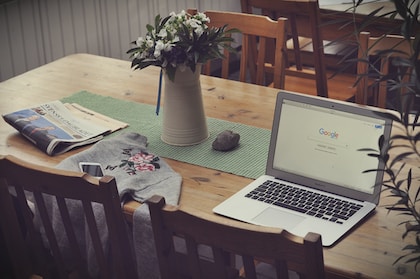 Want the best jobs that pay $3,000 a week? 
Then you're definitely on the right page and in this blog post, I'll share with you the best jobs that pay $3,000 a week. 
These are some of the most realistic jobs, and you can make much more than $3k a week working these jobs.
Recommended: How to Make $200 in 2 Weeks: 13 Best Ways
However good this sounds, $3k a week is a realistic figure to make every week but it may not happen overnight. 
If you're lucky, it could take a few weeks to months to start making up to $3k a week. 
But things could turn out different for you and taking the right job off this list, it's possible you make $3k in your first week. 
It's a matter of luck really, alongside how fast you're able to scale things. 
Some of these self-employed jobs can become passive income generating machines serving you as a steady source of income for a lifetime. 
Plus, they're super easy to start and don't cost a lot of money. 
With that in mind, here are 12 of the best jobs that pay $3,000 a week. 
13 Best Jobs that Pay $3,000 a Week.
1. Blogging for profit. 
Yes, blogging for profit. 
Because, in reality, you can be a hobby blogger making nothing off your blog. 
Blogging is a real business, and if you're in search of the best jobs that pay up to $3,000 a week, blogging is definitely one of them. 
And there's no limit to how much money you can make from a blog. 
Before starting a blog, you'll need to figure out what niche you'd like your blog to be in. 
This will determine how you create content and monetize your blog in the long run. 
If you've not started blogging yet, checkout this guide to start your blog today (in 10 minutes). 
2. Affiliate marketing. 
Affiliate marketing is a method of monetizing an online business where you make money in the form of commissions for products people buy on your recommendations. 
It's really simple and free to get started, you just need to learn what it's about and how to do it the right way. 
There are different ways to do affiliate marketing. 
You can launch an affiliate marketing blog, or a YouTube channel. 
Another way, which I don't really prefer, is to start a social media page for affiliate products and promote the products to get more affiliate sales. 
3. YouTube.
Starting a YouTube channel and growing it to $3,000 dollars a week takes consistency and creativity. 
If you're not a pro at creating videos, you can learn on the job and become better at it as you do it more often. 
As a YouTube creator, you need to focus on a niche. 
That's perhaps the most important thing you'd need to do before starting your channel other than thinking up a name for the YouTube channel. 
After coming up with a perfect niche, find a way to create better content that retains the attention of your viewers. 
YouTube works with an algorithm that favors better content over trash video content. 
So, invest in content on YouTube and you'll reap the rewards in a short time. 
Not overnight though. 
4. Website development.
If you're a good website developer, then you can generate up to $3,000 dollars a week as a freelance web developer. 
It's easy once you're good at what you do. 
You can get web dev gigs on freelance marketplaces like: 
On average, you can make $75/hour for a web dev gig on any freelance marketplace. 
And if you'd like to outsource your work, the better. 
This way, you get to do multiple jobs simultaneously and earn more money. 
5. Programming.
Programming is a whole lot of intelligent input, and you're definitely gonna make tons of money as a good programmer. 
It's a pretty popular online occupation that requires a bunch of intellectual commitment. 
Basically, you can work for multiple clients online as a programmer to make money or build an app of your own that pays you passively. 
It doesn't have to be the next Instagram. 
6. UX designing. 
Designing the interface of websites is another way to make up to $3,000 dollars a week without having to go to college or bagging a degree. 
As a UX designer, you basically design the front-end of websites or some other product, and configure responsiveness, making it usable and accessible. 
You can get paid working as a freelancer or working remotely for local (or foreign firms). 
7. Freelance writing. 
Writing is one of many things you can do online to make money today. 
Plus, you don't need to spend a dime to get started as a writer online to start making money. 
It's totally free to become a freelance writer. 
And as one, you write for multiple clients and get paid. 
You're not stringently answerable to anyone. 
And you choose to work for whomever you want. 
Freelance writing can make you up to $3k dollars a week, but it takes time to build a professional portfolio on many freelance websites. 
My best advice is to focus on one freelance website and slowly build your profit to win the hearts of potential freelance employers. 
8. Stock trading.
One of the top jobs on this list that can make you up to $3,000 a week remotely is stock trading. 
It's a job, a self-employed job and it's really interesting if you're good at trading. 
If you're not good at trading, then you want to learn everything or the basic things about stock trading before venturing into it. 
Get familiar with every term associated with stock trading, and make use of risk management techniques to avert losses. 
9. Course sales online. 
Thanks to the internet, you can make money off your knowledge just by creating good courses and putting them online for sale. 
Websites like Udemy, Teachable, Coursera, and Thinkific put out millions of courses for sale, and the authors of these courses make a ton of money from their content. 
In basic concept, you can monetize your knowledge for money online in the form of courses.
Whatever course you'll be creating, it should be worth every dollar. 
10. Amazon FBA. 
Amazon FBA or fulfillment by Amazon is a program for retailers and wholesalers to make money while allowing Amazon to do the bulk of the work for them. 
You simply buy products at a cheap rate and move them to Amazon. 
The big e-commerce giant sells them on your behalf and deposits the revenue in your account. 
That's the basic concept of Amazon FBA. 
But then, you'll need to get the hold of things with the entire process as it's not entirely free. 
And yes, you can make more than $3,000 dollars in a week with this program. 
11. Dropshipping.
When it comes to launching an online business, dropshipping holds a top spot on the list. 
While it's not the most risk-free business online out there, it can guarantee you passive income if done the right way. 
Dropshipping is literally building an online store in the front of another real ecommerce business. 
The store plays the middleman and only handles customer services. 
To begin dropshipping, there's a learning curve you must undergo just to be on the safer side of things. 
12. Hair grooming. 
One of the best jobs that pay $3,000 dollars a week is barbering. 
Yes! 
If you own a barbershop, you can easily make up to $3k in a week with time. 
It doesn't happen overnight, but overtime with intense marketing, integration of unique services, and scaling. 
On a different note, you'll need to create meaningful relationships with your clients as they barb. 
It's one of the best ways to keep them. 
With time, include other services like manicure & pedicure, dread locking and more. Look towards expansion with baby steps. 
Recommended: How to Make $200,000 Dollars in 9 Sure Ways
13. Laundromat. 
If you want to make $3,000 dollars a week, starting a laundromat is one of the best ways to get there. 
A laundromat will cost some good money to start up, but it's the kind of business that can certainly guarantee passive income. 
With the avalanche of laundromats out there, you can make the difference by marketing yours and providing the best customer services. 
13 Best Jobs that Pay $3,000 a Week – Final Words. 
These jobs are pretty realistic. 
And while they can pay you up to $3,000 a week, the truth is that you can scale them really fast and it's pretty much a matter of numbers (and effort). 
For some of the online self-employed jobs like dropshipping, affiliate marketing, YouTube channel monetization, course sales, blogging, and Amazon FBA, you can build them to become passive income machines. 
Without the need to rush things up, you can invest your time and effort into them and slowly and steadily grow a blog, a YouTube channel, a dropshipping store, and even acquire more products for Amazon FBA after learning what works and what doesn't. 
Other self-employed jobs like freelance writing (or freelance anything else), programming, UX designing, website development, and stock trading are pretty much active income self-employed jobs unless you want to outsource them and have other people do them on your behalf. 
Only then can they transition into a form of passive income channels. 
In the offline world, you can groom hair or start up a professional barbing salon, a laundromat, and other self-employed businesses to make $3,000 dollars a week.
Similar posts like this one
Working a 7am to 8pm school & home teaching job in 2021 to make $121 (£94.20) per month, I quit my job to focus on blogging after I earned by first $3 (£2.34) bucks a month from this blog passively without sweat. I never looked back since then. I've written for a couple of websites including Thestrive.co and I've come clean to unveil what works and what doesn't in the real world with regards to making life-changing money. Potentstack is my side hustle turned full-time project where I spill every realistic hack to make money in the real world (online and offline).
Want to learn how I make money blogging? Click here.