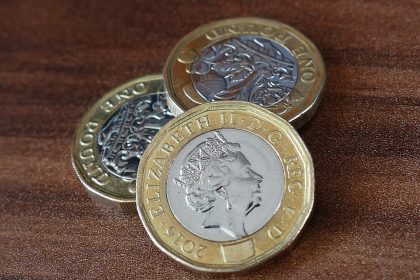 Looking for the best jobs that pay £50k a year in the UK? 
Yes, you'll find them here. 
I'm not talking about any form of white-collar job or care jobs in the UK that pay a lot of money until taxes and inevitable bills hit hard. 
Recommended: How to Make £40,000 in the UK: 11 Realistic Methods
No. 
These are self-employed jobs. 
You run them. 
You're the boss and you determine how much money you make off them. 
The majority of these self-employed jobs or side jobs can make you money while you sleep. 
Here they are. 
12 Best Jobs that Pay £50k a Year in the UK. 
1. Course sales. 
Selling courses in the UK happens online. 
I mean, you can sell courses offline, but the courses I'm talking about right here are digital courses. 
It's one of the best self-employed jobs that pay £50k a year in the UK, and you can do this from home (even on the side). 
So, if you're exceptionally good at something or you have a lot of realistic knowledge about something, you can teach others by creating a course and putting it online for interested learners to buy. 
Course sales can take you from £0 pounds to over £10k pounds in a month. 
However, when creating a course, you want to make sure that you're putting the best and only the best content out there for people to buy; they have to get more for their money. 
2. Blogging. 
Blogging is one of my favorite ways to make money, but it's not the best way to make money in the real world. 
If you want a self-employed job that pays £50k a year in the UK, blogging is definitely on the list. 
Plus, you're not going to get paid £50k at the end of the year when you start your own blog. 
You have to put in the work to kickstart the income generation engine behind your blog. 
And you can start by focusing on creating quality content while engaging in other activities like podcast interviews and guest blogging to boost the authority of your blog. 
In general, you'll need to have basic SEO knowledge to grow a successful blog. 
3. Food truck. 
Owning a food truck costs a lot of money, but it's a self-employed job that can generate more than £50,000 a year in the UK. 
Yes, you'll need a lot of money to actually start your own food truck, and it's not going to be a food truck around the corner. 
If you're going to start a business like this, you've got to undergo some rigorous feasibility study to find out if the location would be good for business. 
One lesson I learnt from starting my own physical business (a barbershop) is that location is everything and it can impact the revenue of a business by more than 80 percent. 
So, perform a feasibility study and get to know what it takes to start and run a food truck business before anything else. 
If you're a chef, this would be easier. 
But if you've got the poorest culinary skills, then you'd need to recruit good chefs to work for you. 
4. Barbering. 
From experience, barbering is one of the self-employed jobs that pay £50k a year in the UK. 
It's not a white collar job. 
Rather, it's an entrepreneurial job and you'll need to invest some really good cash to set up a barbershop. 
Just like the food truck business, location is everything here. 
If you're good at grooming hair as a barber, then you also have the knowhow and the experience to run a business like this. 
If you've got no idea how to groom hair or how to hold a clipper, then you'll need to hire good barbers to work for you at the start of your business. 
Whatever happens, pick the best location for business even if it takes you a year to find a good spot. 
5. YouTube. 
Generally, YouTube is a video streaming platform. 
But YouTube doesn't create all the wonderful and captivating videos you watch on it. 
Creators create them and these creators are highly paid by viewers and YouTube too. 
This can quickly become one of many self-employed jobs that pay £50,000 a year in the UK for you if you're passionate about creating videos and you have a knack for talking in front of the camera. 
You can launch your own YouTube channel and publish quality content consistently to build an audience and generate passive income. 
You may not hit the £50k mark in your first year. 
But there's an even higher chance of reaching this goal in your second or third year depending on how seriously you take your YouTube channel. 
6. Interior decor. 
Interiors are everything that make up for the inner beauty of a building. 
If you have some idea in this field, you can make money by sourcing for interior decoration jobs and you can even do this on the side. 
If you don't have an idea or you don't know anything about interior decorating, you can also source for jobs and work closely with expert interior decoration agencies or individual professionals. 
You'll be playing the role of a service broker or a middleman while keeping a cut of the money you get paid by your client. 
The more gigs you get as an interior decorator, the more money you'll make. 
And yes, you can get paid up to £50k pounds a year in the United Kingdom as an interior decorator or an interior decorator broker/middleman. 
7. Affiliate marketing.  
Affiliate marketing is simple. 
But it's not easy. 
It's simple because you just need to find products to promote on Amazon after joining their associates program or on other websites after joining their affiliate program. 
It's not easy because you'll need to put these products in front of the right people who actually want to buy. 
It takes a little time to grasp the idea and working strategies behind affiliate marketing, but you'll thrive in this field if you already have an audience online. 
In the UK, you can take this as a self-employed job to generate full-time income. 
Plus, you don't get to leave your home or go to some office to work as an affiliate marketer. 
Everything you need and do is on the internet. 
8. Freelancing. 
It's possible to make money online as a freelancer, and this is one of the self-employed jobs that pay £50k a year in the UK. 
Depending on your skills as a freelancer, you can make anywhere from £0 to £100,000 a year in the United Kingdom. 
Generally, freelancers who specialize in web development like programmers, UX designers and web designers will make more money working online as freelancers compared to freelancers who specialize in writing or proofreading or translation. 
And this is primarily because web dev clients are willing to pay more money than clients who want you to write for them. 
So, if you want to make more money, acquire more high demand skills. 
9. Ride-sharing. 
If you have a car in the UK, you can earn £50k a year from ride-sharing. 
This means working with services like Bolt, Ola, and Uber in the UK to drive passengers around town. 
With a daily average of £150 assuming you're able to work for up to 12 hours a day, that's £4,500 pounds in 30 days. 
So, if you can strive to make an average of £150 a day ride-sharing in the UK, then £4,500 is the end goal by the end of the month. 
And at the end of the year, there's a fat chance of making a gross total of £54,000 pounds. 
It's a really long stretch, and you're going to have a lot less in your wallet at the end of the year; maybe 40% of the gross due to maintenance and personal expenditure. 
10. Digital marketing. 
Digital marketing is one of the high demand services on the internet today. 
And if you have a lot of practical knowledge in this field, then you can get paid as much as £50k a year in the UK. 
Firstly, it's free to acquire this skill and it takes time. 
Once you're a pro at digital marketing, then you can start sourcing for digital marketing remote jobs online with the help of job boards like Indeed, Craigslist, Totaljobs, and Glassdoor. 
Honestly, there are digital marketing remote jobs that can pay more than £50k a year in the United Kingdom (offered by UK companies), you just need to find them and you have to be really good at this. 
Plus, you can also work as a digital marketing freelancer to make money on the side while looking for the big fish remote jobs.
11. Real estate. 
Real estate is here to stay and it'll be here for eternity (I think). 
While there are tons of ways to make money off the real estate world, I'm particular about flipping houses. 
This means buying and reselling houses or properties for a profit. 
If you're able to tap into this real estate business, then there's a lot of money for you to make. 
Firstly, you'll need to have money to start this venture. 
If you have to take a loan to acquire properties for the purpose of selling them for a profit, you can do so and it'll be good debt all the way. 
Secondly, every property isn't worth buying. 
So, you'll need to know the best kind of houses or properties that'll be best for profitable flipping. 
Recommended: 11 Best Jobs that Pay £250 a Day in the UK
12. Online trading. 
While trading online isn't a job in the real sense, you're only going to be profitable if you take it as a job or like a business. 
So, yes, it's a self-employed job that can pay £50k a year in the UK and even more money depending on your trading skill. 
You'll need to understand exactly what it means to trade online and focus on one market – forex, crypto, or the stock or options market. 
Trading online is one of the quickest ways to go from broke to poor. 
Yeah, it's also one of the quickest ways to go from broke to wealthy. 
It depends on your overall experience, trading skill and your trading capital size. 
12 Best Jobs that Pay £50k a Year in the UK – Final Words. 
In a nutshell, some top-notch self-employed jobs that pay £50,000 a year in the UK include course sales, blogging, online trading, real estate, digital marketing, opening a food truck, barbering, YouTube content creation, ride-sharing, freelancing, interior decoration, and affiliate marketing. 
All of these self-employed jobs can generate a lot of money up to £50k a year in the UK. 
You've gotta start somewhere with one of them. 
Any of them. 
Similar posts like this one
Working a 7am to 8pm school & home teaching job in 2021 to make $121 (£94.20) per month, I quit my job to focus on blogging after I earned by first $3 (£2.34) bucks a month from this blog passively without sweat. I never looked back since then. I've written for a couple of websites including Thestrive.co and I've come clean to unveil what works and what doesn't in the real world with regards to making life-changing money. Potentstack is my side hustle turned full-time project where I spill every realistic hack to make money in the real world (online and offline).
Want to learn how I make money blogging? Click here.