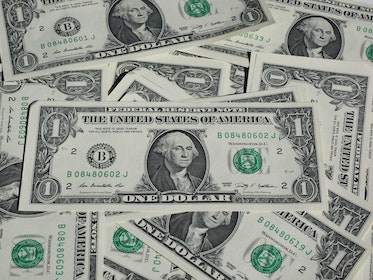 Empaths and Introverts come in. 
It's a free pass here. 
If you're an empath or you've got a friend who's an empath and you want to know what self-employed jobs they or you can take on to make some more money, this is your post. 
Recommended: How to Make $30k in a Day: 8 Realistic Ways
For the record, these jobs aren't white-collar jobs, and they're certainly not the kind of businesses or enterprises that you need a lot of money to start. 
They're self-employed jobs and you do them on your own terms and time. Here they are. 
10 Best Self-employed Jobs for Empaths and Introverts. 
1. Blogging. 
Without a doubt, blogging is one of the best self-employed jobs for empaths and introverts. 
You simply create a blog, tell the world about what you know best and monetize your blog to make money. 
It's not that simple, but I really wish it was. 
So, basically, you'll be picking a niche that's profitable. 
There are several of them to choose from on the internet. 
Once you're done choosing a niche, you'll need to pick a domain name, start your blog and create monetizable contents over time. 
When it comes to blogging, there are different ways to reach success. 
And based on what you choose to adopt – you can take your blog from $0 to 6 figures a month. 
Okay, so the thing is, it takes some time to build a blog. 
You're not going to see results instantly. 
It could take as long as 6 months before search engines begin to understand your website and your content. 
So, at the end of the day, you can't really speed things up unless you're looking to buy traffic or promote your blog on social media through paid adverts (which isn't a sustainable way to build an audience or to attract web traffic online). 
Once you start getting as little as 100 visitors a day, you can monetize your website by posting affiliate products and applying to ad networks like Ezoic (which I currently use) and Google AdSense. 
With time and as your traffic balloons, you'll make more money. 
Want to start blogging today? 
This is the blogging guide to take you from scratch. 
2. Photography. 
As an empath, nature is one of the many things you love (probably). 
So, if you want a self-employed job to make money full-time or on the side, consider launching a career in photography. 
Or consider becoming a photographer. 
There are several ways to make money as a photographer today without visiting events and taking photographs for a living. 
And two of the ways I'm particular about is creating a course of your own or promoting photography products online as an affiliate marketer. 
There are more ways, but as an empath, you can generate life-changing income passively as a photographer utilizing these methods. 
3. Affiliate marketing. 
Affiliate marketing is for everyone, but introverts and empaths can make use of this online self-employed job to make tons of money for themselves. 
The thing with affiliate marketing is that you need to get good at marketing already. 
You're marketing a product online to an audience and you only make money when people buy your products. 
For example if you promote an affiliate product worth $2,000 dollars with a 10% commission rate, you get $200 dollars for every sale. 
Okay, that's an expensive product. 
But there are products worth more than that and affiliate marketers are cashing in big on them.
4. Email marketing. 
Learn to send emails that convert to subscribers and work online for clients who want to sell products to their email lists. 
For many webmasters, email marketing is one of the ways they sell stuff to their clients. 
It's stored traffic and many blog owners and online businesses tap into their email lists to pull traffic back to their blog or website. 
It's incredible. 
But oftentimes, these emails don't convert. 
This means that very little to no subscribe clicks or does what the sender wants. 
Your job is to write emails that convince and convert; increasing the number of people who click through to visit a website or buy a product. 
Email marketing isn't complex. 
You can learn it online and it's definitely one of the top self-employed jobs for empaths and introverts. 
5. Online tutoring. 
If you love teaching as an introvert or an empath, then you can work on your own terms as an online tutor. 
By working on your own terms, I mean working when you want to because you can as well decide not to work everyday and still get paid when you decide to tutor online. 
You can start by signing up on websites that take in and pay tutors. 
Sites like Cambly, Preply, VIPkid, iTalki, and Qkids. 
These websites pay you per session and you can expect to earn anywhere from $14/hour (or more). 
It's not going to make you enough money to buy a Lamborghini, but it's a starting point for real. 
6. Editing and proofreading.
As an empath, if you're good at editing and proofreading documents, you can take it as a self-employed job and work online from home. 
This means becoming a freelancer and sourcing for editing or proofreading gigs on Craigslist, Upwork, Freelancer or Fiverr. 
You can make tons of money doing this and it doesn't take a lot to become good at either editing or proofreading. 
They're similar activities with nuances. 
The nuances make up for the distinctions. 
However, you may not get your first gig instantly if you're just starting out. 
It will take some time, but on Upwork, you stand a chance to get gigs faster even if you're a beginner. 
7. Drop-shipping. 
Drop-shipping is e-commerce brokerage. 
What this means is that you're acting as a middleman between an ecommerce store and a buying client/customer. 
So, you build a store online, and then you connect this store to an ecommerce store. 
When people visit your store and place an order, the order is redirected to the e-commerce store and the ecommerce store processes the order. 
You don't keep any inventory, you don't package anything or ship anything. 
The drop-shipping store runs on its own as long as you keep getting visitors. 
So, you can pump some money into promoting your drop-shipping store just to get the traffic engine going. 
Drop-shipping is one of the best self-employed jobs for introverts and empaths to make money. 
It's passive, and if done right can generate mind-blowing figures for you. 
8. Pet sitting. 
Now if you love pets, then this is for you as an introvert or an empath. 
You care so deeply and these creatures will adore your presence even if you're getting paid for taking care of them. 
Introverts (that I've known over the years) love pets and tranquility. 
So, you can sit pets for busy pet owners and get paid per hour. 
As a pet sitter, you can get anywhere from $30 to $70 per hour doing what you like; sitting or walking pets. 
Considering how pet sitting gigs don't come every day now, you can juggle pet sitting with some other side hustle to generate a sustainable income. 
If you're ready to start earning, some of the websites to source for pet sitting gigs include Care.com and Sittercity. 
9. Freelance writing. 
Introverts and empaths are always good writers basically because it's a peaceful and less tense way of passing information. 
They appreciate the nature of writing overall. 
However, as an empath or an introvert, you can make a living off writing as a freelancer. 
You just need to be good at writing. 
In other words, you'd have to become a prolific writer to make a living off writing as a freelancer. 
You get started by signing up on websites like Fiverr, Upwork, Clearvoice, Problogger job board, Craigslist, and Truelancer. 
You can also get writing gigs on Indeed.com and Google Jobs that pay well. 
It's no big deal for freelance writers to earn as much as $5,000 dollars a month. 
While this doesn't guarantee passive income, you can work from anywhere in the world whenever you want and for whom you want to.
Recommended: How to Make $350 a Month: 13 Guaranteed Methods (to Make More)
10. Babysitting. 
Babysitting is one of the best self-employed jobs for empaths and introverts too. 
You can get started by sourcing for gigs online and by promoting your services as a babysitter. 
You're definitely going to get more gigs first of all if you're a girl/lady/woman or if you're female than if you're male. 
This is because clients want their kids or their seniors to be taken care of by delicate souls – females. 
Just the way clients want males for security positions. 
With this said, you'll also get more gigs if you promote your services as a babysitter online and build a portfolio rich enough to convince clients that you can get the job done. 
Promoting your services online through social media and search engines is a sure way to quickly and efficiently get babysitting offers. 
10 Best Self-employed Jobs for Empaths and Introverts – Final Words. 
Some of the best self-employed jobs for empaths and introverts (both the millennials and Gen Z) include babysitting, freelance writing, blogging, photography, affiliate marketing, email marketing, online tutoring, editing and proofreading, drop-shipping, and pet sitting. 
Some other jobs that I didn't list here include graphics designing, social media marketing, YouTube content creation, and online trading. 
These are all realistic self-employed jobs that you as an empath can do to make some extra bucks (or life-changing money). 
Similar posts like this one
Working a 7am to 8pm school & home teaching job in 2021 to make $121 (£94.20) per month, I quit my job to focus on blogging after I earned by first $3 (£2.34) bucks a month from this blog passively without sweat. I never looked back since then. I've written for a couple of websites including Thestrive.co and I've come clean to unveil what works and what doesn't in the real world with regards to making life-changing money. Potentstack is my side hustle turned full-time project where I spill every realistic hack to make money in the real world (online and offline).
Want to learn how I make money blogging? Click here.