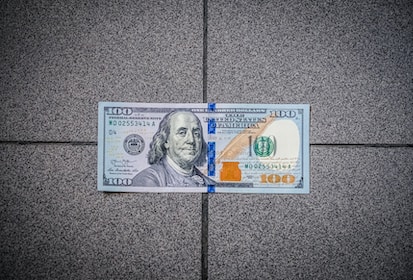 I'm 100% positive you're searching for the best side jobs to make $500 a week in the 2020s (that actually make money). You're in the right cubicle of the web. And in this article, you'll get a list of side hustles you can do to make up to $500 dollars a week or more. 
Recommended: 12 Best Jobs that Pay $20,000 a Year without a Degree
They're not all very easy stuff, and some of them will take time to showcase any glimmer of hope. Plus, you're looking to make $2,000 dollars a month doing these side jobs because they'll be making you $500+ every week (depending on which of them you try to capitalise on). 
Furthermore, here are 13 side jobs that make $500 a week (and could make you more money). 
13 Best Side Jobs to Make $500 a Week in the 2020s
Blogging
Blogging is one of the best side jobs to make $500 a week for sure. If you already have a full-time job, then you can start a blog to make extra money. The reality of this is that your side blogging (undercover) can generate a lot of money for you to quit your day job. 
Blogging isn't just fun, it's profitable if you know the right things to do. It's not time consuming either. You can always write an article here and there during weekdays or during the weekend. 
But if you really want to make around $500 a week with a side job like this one, then it calls for more effort. How you get started is simple, and I already cooked up a complete guide to help you start and grow your blog. If you've not started blogging yet, here's the only guide you need to get started. 
Online Trading 
You can also trade online as a side job to make $500 a week. This isn't for the weak too. And if you must make money off online trading, then you need to arm yourself with the requisite trading knowledge and skill. It's a mix of experience, knowledge, skill, strategy, and emotional discipline. With that said, there are different markets for you to trade on the internet. They include the options market, stock, forex, and crypto. 
There are others. But I have more experience and knowledge pertaining to these markets. Other than being a side job to make $500 a week, you can become rich quickly by trading the online markets. 
Ghostwriting
Ghostwriting is basically for some really experienced writers. But if you're part of the bandwagon of potent writers, then you can work for authors as ghostwriters and get paid more than $2,000 dollars a month or $500 a week. 
Ghostwriting is definitely one of the side jobs that make $500 a week and this is because you'll be taking up the writing style and voice of a webmaster or an author 100% with no fault. 
Actually, ghostwriters can make more than this. On average, ghostwriters in the US make around $42,873 dollars in a year. That's more than $2,000/month or $24k a year. 
Copywriting
Copywriting is also a niche in writing but it has to do with the promotion of brands and conversion of visitors or potential customers into buyers. So, as a copywriter, you work directly with brand manufacturers or managers to produce the best description that seizes the interest of visitors, viewers or customers. Copywriters are also one of the highest earning categories of writers. 
And you don't need to do anything spectacular to become a copywriter if you're not already. It's all about practising and learning to hone your persuasive writing skill. Plus, you can do this as a side job to make $500 (or more) per week. 
Programming
Programming is one of the side jobs that can make $500/week for you. It could make more; way more money. You can decide to work as a freelancer, get a day job, or create your own software; monetizable software. 
The last idea would make you a lot more money, but if you're starting as a freelancer, it's a free ticket to making money. There are thousands of programmers already on freelance marketplaces, but it'll still be less challenging to get gigs as a freelance programmer versus if you were a freelance writer. 
Programming is the backbone of the web. And a lot of high profile people as freelance employers without this skill are willing to pay you for your skill as a freelance employee (if you're good). 
UX Designing 
UX has a lot to do with the internet of websites and apps. It's basically frontend, and it doesn't involve complexities and coding like the backend side of things. 
It's what the normal visitors get to see at the front of the stage (website or app homepage and journey pages). So if you're good at designing UX, you can get highly paid even as a freelancer. It'll also be easy to get day jobs; white-collar jobs. 
But you'd make more as a freelancer in the long run. You can earn more than $2,500 dollars for a single UX project. And since this is a juicy part of web development, honing your skill to amplify your relevance is pertinent. 
Graphics Designing 
Working as a freelance graphics designer can generate $500 dollars a week for you even if you're doing this as a side job. But you'll need to be good at graphics designing before anything else. It's not for everyone too, and if you're really gifted, you'd be getting paid juicily by freelance clients. 
Other than working as a freelancer, you can get a day job as a graphics designer too. Businesses and corporations are in need of your services to design commercials for their brands/products. 
But then, I wouldn't recommend working a day job. I'd suggest you stick to the freelance side of things or launch your own graphics design blog to make money off content around the "graphics design" niche. 
Ride-hailing
Do you have a car? 
Then ride-hailing is definitely one of the side jobs to make $500 a week. You could make much more than $500 dollars in one week as a ride-hailing agent, and it depends on how many hours you choose to work in a day. If you're working for long hours, then you're definitely going to make more. 
Some of the most critical factors that determine how much money you can make from ride-hailing include the location you choose to work at, the distance you travel per trip, and the frequency of trips you get. 
But then, it's commonplace to make around $150 to $200 dollars on a normal day while driving people around the city. 
Landscaping
Landscaping isn't for everyone really. It's for pros. And if you already have the prerequisite knowledge, then you'd be able to make tons of money as a landscaper. You can choose to take this as a side job to make $500 a week or more, or take it as a full-time job. You'll definitely get more out of it if you're committing to it as a full-time job. 
There'll be more time to source for landscaping gigs, you'll be promoting your services 24/7, and it'll be easier to build your landscaping portfolio with your mind in one place.
As a landscaper, you can expect to earn anywhere from $15 to $100 dollars per hour. It depends on your level of expertise and knowledge. If you're creative and efficient, you'll have returning customers and recommendations too. 
Delivery Gigs 
This is feasible if you own a car or your own. 
Or a scooter. 
You drive around town delivering items for companies like Uber Eats, Instacart, or Doordash. Getting paid as high as $18/hour is obtainable while you work gigs like this. So, if you're funny or you're smart, you might be getting more tips than you're actually getting paid by the companies. Try to work as many delivery gigs as you possibly can. 
You can do this as a side job to make $500 a week, or a full-time job to make even more money. And yes, there are tons of people living off this hustle. 
Proofreading
Proofreading is taking out the bulk error in documents. You can do this to make money as a freelancer, and you'd have to be consistent to make as much as $500 a week especially if you're just starting out. 
And there are many proofreaders out there already which makes it compulsory to stay consistent with searching for gigs like this on freelance marketplaces including Upwork, Fiverr, and Freelancer. On average, you can get paid as much as $27 dollars per hour. And you can work for as many freelance clients as you can or want to. The more gigs you get the more money you'd be able to make. 
If you've never done proofreading in your entire life before, you can learn about how it's done and how to get top-notch freelance proofreading gigs that pay well. 
YouTube
Ideally, you can start a YouTube channel and make $500 a week from it. It's not going to happen overnight, and it's certainly one of the ways to build a passive income stream online. It's free to open a YouTube channel of your own. 
And once you're done launching it, you can stick to a niche, produce intriguing content around that niche and stay consistent to get more and more subscribers. The more subscribers you have, the more money you'd be able to make from ads on your YouTube channel. There are other ways to make money on YouTube other than just ads.
Gaining trust through consistent content upload and being transparent with your identity is a quicker way too. Trust won't generate the I come. But people need to trust you to buy your stuff or believe in whatever product you come out to recommend. 
Recommended: How to Make $300k Fast: 9 Pragmatic Methods that Work
Flipping Items 
Last on the list of side jobs to make $500 a week is flipping items. You can do this from time to time but you'll need to have some money to buy items that you'd be flipping online. 
It's easy how it works; you visit junkyards and thrift stores to pick and buy shirts, shoes, jewelry, tech stuff and other items that you can resell at a higher price online. Once you've gotten them and your pocket is full, you can list them online for sale. 
Now, there's no guarantee that you'll make more than $500 in sales after this. It also depends on the quality of the items you got and the market for the items. If they're high in demand, then there's a high chance that you'll make sales before the next 7 days. 
And to make $500, it means you must've spent some good amount of money, about $300 dollars, in purchasing the items. There's a way around flipping items online the right way. You can go wrong with it once you know what's up. 
13 Best Side Jobs to Make $500 a Week in the 2020s – Summary 
The key to making $500 from any of these side jobs is focus. I'm pretty sure you'd be unable to take up 3 to 4 of them at once unless you already have a ready-to-work team by your corner. 
If you're a standalone entrepreneur or hustler, then you want to focus on the one that resonates with your skill and personality first before anyone else. 
In summary, some of the side jobs to make $500 a week include flipping items online, blogging, trading financial markets online, proofreading, YouTube channel monetisation, landscaping, taking delivery gigs, copywriting, ghostwriting, programming, and graphics designing.