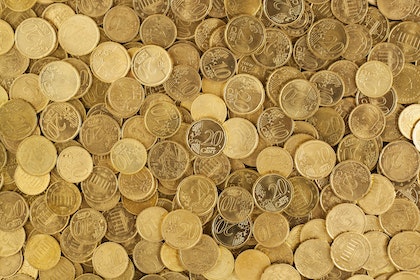 Six figure self-employed jobs are the best kind of jobs you can do over the internet that generate 6 figures and even seven figures on autopilot. 
In the real world, they're also great because they give you enough time to really have fun and be happy – which is what life's all about. 
When I started this blog, I was in dire need of a job I could maintain for myself and still make enough money. 
I mean, it's just a month ago that I realized I could build something to share my knowledge and make money. 
With only $3 in my first month of actually blogging (after a year of buying and hosting the blog), I'm pretty sure I can build this blog to $3k or even $10k in 10 months. 
Recommended: 12 Best Jobs that Pay $1 Million Dollars a Year
But that's the thing about self-employed jobs, you determine how much work you put into it, and when you work is totally up to you. 
Whom you work for is also your call to make. 
With a self-employed job, there's a lot you can do, and one of the most significant things is shorten your work-life and seamlessly cheat nature by having fun, traveling, and making more money than the average American 9 to 5 employee. 
Now with that in mind, here are some of the best self-employed jobs that can generate six-figure income for you in the long run. 
10 Best Six-figure Self-employed Jobs that Make Over $100k a Year.
1. Niche blogging. 
Niche blogging is a kind of blogging where you focus on a niche, write review posts about products in that niche, create "best" or "top list" posts around products in your niche, and make money. 
That's really all about niche blogging, but it goes beyond reading it here on this blog. 
You need to set up your blog to get started and this guide right here will get you through the entire process of starting a blog and growing your blog from scratch to 6-figures. 
Blogging is a profitable online business on its own, and you can quickly turn any blog into a money-making machine with consistency and time. 
Forget about other forms of blogging just yet, here's how niche blogging works 6 steps:
Pick a profitable niche. 
Get a domain name. 
Register and host your blog online.
Find out low competition niche keywords.
Apply for affiliate programs. 
Embed your affiliate links. 
I'll throw more light here so you'll grasp everything about niche blogging before setting up your niche blog. 
Pick a profitable niche. 
A niche is your area of focus or what you want to blog about. 
When it comes to niche blogging, money fuels your passion here. 
You want to make money, six-figures, so your passion may not fall into a niche category profitable enough to make you so much money. 
The niche you want to blog about is either one of the following most profitable niches in the 2020s: 
Health & fitness
Travel 
Lifestyle
Personal development
Personal finance
Parenting
Photography
Fashion
Food
Real estate
Insurance
Tech
Search engine optimization
Coding 
There are more profitable niches today, just pick one that resonates with your identity, something you'll find less burdening to create content around. 
Get a domain name. 
When it comes to niche blogging or anything that has to do with blogging, you need a domain name (or a name to call your blog). 
In my case, Potentstack is the domain name. 
Yours could be your full name (if you have no intention of selling your blog later in the future), or a mix of your niche and a word. 
Best practice? 
Use a cool name that has nothing to do with your niche just so that you have enough flexibility to switch niches and write about broader topics in future. 
By using a niche word, it glues the identity of your blog to one niche. 
And that'll be bad for business when you discover easy ranking opportunities or low hanging fruits in a different niche. 
For example, if you take a domain name like healthline (a mega health blog), it's super tied to health. 
Anyone seeing this domain name already knows this has got to be a health blog (or nothing else). 
So, you're stuck with health even if you discover easy juicy keywords you can write about and rank for in the tech or fitness niche. 
You're toast!
So, it makes more sense to settle for a domain name totally unrelated to your niche or area of blogging. 
It's just like running a grocery shop where you start selling just Breakfast bars at first, and then you start stuffing your store with milk, soda, wine, painkillers, hotdogs, and more items. 
Register and host your blog online.
After you've gotten your niche and domain name right, the next thing to do is to get your blog online with Namecheap. 
You don't pay for your domain name with Namecheap, and you get the best hosting services starting at $20+/year. 
This free beginner's guide walks you through the registration process step-by-step, and also reveals the working strategy to build a blog from scratch to a six-figure passive income cash cow. 
Find out low competition niche keywords.
With a new blog, it's impossible to rank for terms or things people search for that bigger blogs write about. 
If you keep writing about competitive search terms/queries, you'll get nowhere in the long run unless you put in the work to build links and write a ton of articles for bigger blogs. 
Which could take a few years. 
So, what's the way out? 
The solution to getting traffic without having to write about highly competitive keywords and spending hundreds of dollars on marketing is to target low competition keywords that can make you money. 
16 to 20 percent of the keywords people type into Google every single year are brand new keywords, and they've never been searched for before. 
This gives you a lot of leverage here to write about these keywords, recommend products, provide a "buy" option, and get commissions for product sales. 
For example, you can use suffix phrases like "best low cost…", "best high capacity…", "best portable…" and so on to get a list of long keywords nobody has probably written about. 
Write about these products and make sure to create better content than what's already on the table. 
Apply for affiliate programs. 
After writing and publishing your posts or some of them, apply to get affiliate links from manufacturers of the products you recommend in your posts. 
A lot of the products you'll be writing about are on Amazon for ready sale. 
So, you want to become an Amazon affiliate marketer before anything else. 
Embed your affiliate links. 
The last step here is to embed your affiliate links side-by-side every product in the posts you've written and published. 
Sit, and watch the wonders happen. 
Well, it may not happen if you don't get the steps right or you went all in on super (or moderately) competitive keyword ideas. 
While there are a boatload of ways to build a successful blog, this is just about one of the many ways to make a six-figure self-employed job off blogging. 
2. Copywriting. 
Copywriting is one very rewarding self employed job that can generate six figures a month. 
As a copywriter, you help companies (or clients) write creative copies for their products to boost patronage, performance, and sales. 
Since the services of a copywriter are pivotal to company growth and advancement, you get highly paid for your time and services. 
What's copywriting? 
Sorry to leave you in the dark here if you don't already know what copywriting is. 
It's different from conventional writing. 
Copywriting is an art of developing or writing copies that convert prospects into buyers. 
So, copywriters work closely with mega brands to provide compelling advert/marketing sales copy for every product. 
Since customers tend to buy almost anything online nowadays, copywriters play an important role in boosting the performance and sales metrics of a company. 
The best part is, copywriters can work remotely and multiple freelance employers on Upwork and get paid pretty well. 
You too can become a copywriter. 
It takes little effort to learn the art and gain mastery over the acumen to draft appealing and convincing sales copy. 
Just after brushing up on your copywriting skill, test out your skill by earning some bucks on Upwork.
Can I make six-figures as a copywriter? 
Yes, you can make a ton of money up to $100k a year as a copywriter working for companies remotely or as a freelancer. 
It's even easier now with Upwork just ready to serve you copywriting gigs on the go.  
3. Stock trading.
Investing in stocks is a self-employed route that can generate a lot of money for you if done the right way. 
Basically, the stock market is volatile, and if you can trade it, it's definitely one of the spontaneous six figure self-employed enterprises on this list. 
To start trading stocks, you'll need to learn the rudiments of stock trading (which applies to nearly every other market including options, forex, bond, derivatives, and crypto). 
Afterwards, open a stock trading account with a regulated stock broker where you get to trade stocks and other financial markets. 
4. Freelance writing. 
Freelance writing is one of the many things you can do online as a writer to make six figures a year. 
If you have a knack for writing, then you can either become a freelance writer working for a number of random freelance employers or be a contract writer for websites willing to pay up to $1k for a single piece of well-searched quality content. 
Freelance writing is a profitable deal, but it sure takes a while to build a portfolio and regularly get high paying gigs. 
5. Ecommerce. 
Just by launching an ecommerce store, Jeff Bezos became one of the world's richest men. 
It took him years to get there (before Amazon became a billion dollar company). 
But in your little beginnings, you can build an ecommerce store to generate a little over $100k/year or much more than that. 
Promotion (especially paid promotion) is mandatory, and it's one of the backbones of any online business today. 
The good news is you don't need thousands of dollars to kickstart your online store right now. 
With BigCommerce and the inbuilt features, you can boot up your live ecommerce store and start working to get more users/customers to it. 
The key to getting really far with an ecommerce website and making a lot of money especially when you don't have the juicy capital to promote the store is to focus on selling a particular kind of item (or related items) like handmade crafts. 
It'll also save you a lot of money selling items you can create for free, or digital items you own. 
6. Dropshipping. 
This is more like having an ecommerce store but you have nothing to do with the inventory or shipping. 
Dropshipping is an interesting business model where you build an online store, import products from another online store like Amazon or AliExpress, add your price tag with a markup, and promote your dropshipping store to get more visitors, and buyers. 
A common idea to get thousands of visitors to your dropshipping store is utilizing content marketing i.e creating valuable content around relevant questions/topics about your products. 
With dropshipping, you can go on to make upwards of $10k/month. 
And some top dropshipping gurus earn up to $10 million a year in passive income. 
To get started with dropshipping today, sign up with Shopify and select a plan that best suits your budget. 
Whatever the costs, you'll recoup your investment within a couple weeks of dropshipping the right way. 
7. Crypto day trading. 
If you're versed in trading crypto without playing victim to the win-lose syndrome, then you can quickly turn this day trading career into a six-figure self-employed job that pays gold. 
Day trading is simply trading cryptocurrencies and exiting the market on a daily stint. 
So, day traders get in and out of a market within 24 hours every trading day. 
It's a profitable kind of crypto trading as market volatility on the hourly timeframes is sporadic. 
To start trading crypto, you'll need to learn what it takes to trade the market, have a fundamental understanding of the terms, indicators, and risk management. 
8. Start affiliate marketing. 
Affiliate marketing is seriously one of the top earning online businesses you can start today. 
It's a self-employed job that can guarantee six figures (or 8!) a year if only you can get it done the right way. 
Here's how it works:
You promote products >> attach your unique affiliate link >> and get a commission (money) for each product people buy using your unique affiliate link. 
So it really depends on how many eyeballs you can get to see the products you're out promoting. 
To make life changing money through affiliate marketing, you'll need a stable source of traffic like a social media page, a YouTube channel, or a niche blog.
The best would be starting a blog as explained on this post; a niche blog and then promoting products by producing high quality transactional posts. 
The same rules apply for a YouTube channel or a social media page. 
You can create a niche YouTube channel and a social media page for free. 
It's a niche because it really has to be about something, and then promote relevant products on your YouTube/social media page to get views and clicks that convert to affiliate commissions. 
9. Build an app. 
Building a cool app retains the ingredient to transition you from where you are right now into a multimillionaire. 
Apps like TikTok, and Telegram are worth billions of dollars in realtime. 
I'm not saying you have to create something similar…
Or the next TikTok…
Owning and managing an app that solves people's problems can generate passive income in millions. 
While building or developing an app is only the first step, promoting your app is a core factor for success.
Recommended: 7 Best Jobs that Pay $20,000 a Month
10. YouTube channel monetization. 
A lot of YouTubers earn over $2m/year. 
And if we do the math, that's over $100k/month. 
Starting a niche YouTube channel can be a passive income stream depending on what industry you're into and how frequently you build or work on your YouTube channel. 
It's free to start making videos and stuffing your channel but it takes time for a YouTube channel to mature and patience mixed with consistency on your path to building it. 
After your first 1k subs, you can monetize your YouTube channel with natural YouTube/Google ads. 
But just before this happens, you can also make a ton of money with affiliate links in your YouTube description. 
Maybe you made a video about cooking or crocheting, you can recommend the tools you use for viewers to get them online. 
This way, you'll be earning commissions from every sale the company makes through client visits from your affiliate links. 
When it comes to starting a YouTube channel, you want to take some time off. 
Think about what you want people to see you as. 
Settle for a niche, and decide whether your face would be in the camera or not. 
Whichever way, coming in front of the camera and letting people get to know you creates trustworthiness, and gives you a name (not just a face). 
10 Best Six-figure Self-employed Jobs that Make Over $100k a Year – Final Words. 
While there are ways to make money online, more than 100+ ways to make money over the internet, you don't want to scrape pennies off the ground. 
While taking surveys and testing websites or playing music to make cents per hour are all on the list of online money making tips, they won't make you rich. 
If you want to make six figures from self-employed online jobs, these 10 self-employed online businesses are some of the most rewarding on the list.
Similar posts like this one
Working a 7am to 8pm school & home teaching job in 2021 to make $121 (£94.20) per month, I quit my job to focus on blogging after I earned by first $3 (£2.34) bucks a month from this blog passively without sweat. I never looked back since then. I've written for a couple of websites including Thestrive.co and I've come clean to unveil what works and what doesn't in the real world with regards to making life-changing money. Potentstack is my side hustle turned full-time project where I spill every realistic hack to make money in the real world (online and offline).
Want to learn how I make money blogging? Click here.