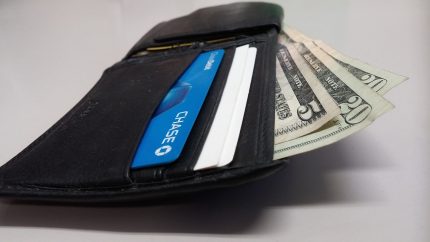 Are you looking to learn how to make $200 in 2 weeks? 
Then it's realistic and there are lots of ways to go about this. 
There's a long list of things you could do to make $200 dollars in a week, but then I'll list out just 13 of the best ways to try out. 
Recommended: How to Make $100 in an Hour: 7 Best Ways that Work
Making $200 dollars a week can take some trouble off your shoulders. 
Like bills. 
And maybe taxes, pay rent, and stuff your refrigerator for the month. 
If you're the fashion type, then you can always get those sleek sneakers you admire so much, those white NJs. 
$200 dollars in 2 weeks literally means $400 dollars in a month. 
Maybe my ideas of what you could do with an extra $400 a month is out of point or just absurd. 
The point is, it's realistic to make $400/month if you put in the work. 
It's definitely not easy, but then it may not take forever before you're making $200 bucks every half month for life. 
Now maybe you want to stop at $200 dollars, but these jobs keep returning higher profit for as long as they keep them running. 
In the first few weeks of venturing these self-employed jobs, you could earn a couple bucks. 
But if you keep at them and capitalize on ways to scale, you'll definitely make more money than just $400/month. 
With that in mind here are some of the best ways to make $200 in 2 weeks in the real world. 
How to Make $200 in 2 Weeks: 13 Best Ways. 
1. Start a blog. 
One of my favorite online businesses in the 2020s is blogging. 
It's a great business model where you create a space on the web, update your space with interesting stuff and attract traction. 
Starting a blog is much more than what it used to be 10 years ago. 
The ballgame is different and you only win with better content.
That said, blogging is one of the best ways to make $200 in 2 weeks, and even more money. 
There's no limit to how much money you can make passively from a blog. 
If you've not started blogging already, check out my free blogging guide to get started with making money blogging. 
2. Copywriting. 
Copywriting is a great skill. 
Very different from the conventional approach of writing, copywriting is a more compelling art. 
And if you're good at making people or talking them into buying things they don't need, then you'll make great deal of success as a copywriter. 
To make money copywriting, you can sign up for free on Fiverr, Upwork, or Flexjobs to get high-paying copywriting gigs. 
3. Freelancing. 
Is there something you're particularly good at? 
You can make money by selling your skill on Upwork or Fiverr. 
Better still, you can get gigs like pet-sitting, babysitting, and house cleaning on Upwork, Craigslist, Indeed, or Fiverr.com that'll pay much more than $10 an hour. 
Definitely making upwards of $200 bucks in two weeks. 
4. Sell printables. 
Printables are, well, as the name puts it, print-ables. 
You can print them on your own after buying them. 
Printables can be greeting cards, birthday cards, designs for icons and more. 
So if you're good at making printables, you can sell them on Fiverr, or better still, list them on an Etsy store of your own. 
5. Sell used clothes.
You can make $200 in 2 weeks by reselling used clothes on Amazon, Etsy, OfferUp, Depop, and Bonanza. 
The profit comes in when you sell off these clothes for a higher price than you got them. 
Wondering where to buy cheap clothes? 
You can always get cheap items including clothes to sell on thrift stores and flea markets. 
6. Dropshipping. 
Dropshipping is a cool online business that literally anyone with a keen interest in making money online can just start up. 
So basically, it's building a shadow of another store and importing products from that store into yours. 
A dropshipping store doesn't really house any product, has no business with packaging, shipping, or storing. 
Just customer service in the forefront of things. 
Still want to make $200 bucks in two weeks, then dropshipping is a top idea on the list. 
7. Amazon FBA. 
Amazon is a billion dollar company. 
While that's true, it's giving retailers and business-oriented people the opportunity to make money from product arbitrage. 
This means you buy products cheap from someplace else and sell them on Amazon for a higher price. 
However, it's not entirely free to start out. 
There's a flat fee to pay for every successful transaction, and whatnot. 
It's one of the coolest ways to make $200 in 2 weeks online and passively. 
Get the hang of things with Amazon FBA before going in full. 
8. Barbing salon. 
Still have an eye for $200 every two weeks? 
Then it makes sense to start an offline business like a barbing salon. 
It's a great business model where you basically groom hair to make money. 
People come knocking at your door, you fix their hair and get paid. 
On average, barbers earn about $75 per client. 
So if you're a good barber, this is a great option to explore. 
While $75 is the average cost for a haircut, you can get paid as high as $500 dollars per client. 
This is totally dependent on your level of skill, experience, and overall delivery. 
9. Airbnb. 
On Airbnb, you lease properties to strangers around town and get paid per night. 
Depending on where your apartment is located, you can make a ton of money up to $200/night leasing your property. 
It's a more favorable option for property owners. 
And if you don't own a single property, then you can come to terms with other property owners on the usage of their apartments for a monthly or weekly fee. 
This means you'll be paying property owners either weekly or monthly to lease their apartments to strangers nightly. 
And that's if these apartment owners aren't fully aware of the services of Airbnb. 
10. Flip websites. 
If you have some bucks to spend, you can make a profit of $400 a month flipping websites. 
It's easy to find websites to flip on Flippa.com. 
And resell them on the same marketplace or somewhere else for a slightly higher price. 
For example if you buy a website for $2,000 dollars on Flippa, reselling it within the next two weeks at $2,600 leaves you with a gross profit of $600. 
That's a $1,200 profit if you're able to secure deals like this twice in a month. 
To get started with flipping websites, you need to have capital. 
It's all about buying and selling, and it's the kind of an online job that you can't do without first having the cash to buy websites. 
11. Real estate. 
Real estate is a game for the billionaires. 
But guess what, it's also a game you can mess with. 
Without having a dime, you can get into the real estate industry and make some money in no time. 
However, the best way to make life-changing money in the real estate world is to flip properties. 
If you have a mortgageable property, then you can buy loan properties and sell them for a higher sum. 
Again, you can simply look for property buyers, connect them with people looking to sell their properties and keep the middleman commission. 
With other options like investing in REITs and RELPs to make money in real estate, you can also make $200 dollars in 2 weeks by peering sellers and buyers of real property. 
12. Laundromat.
Launching a laundromat is definitely an offline business that can make you a lot of money. 
The truth is, it costs quite some bucks to get this business running. 
But then in the short sprint of time you can definitely recoup your investment and start earning real profit. 
There's a learning curve to starting a laundromat and you just need to familiarize yourself with it, introduce uniqueness in your delivery and thrive in the field. 
While it costs thousands of dollars to start up a laundromat, it'll definitely generate much more than just $200 dollars in two weeks of running it. 
Recommended: 7 Best Jobs that Pay $15 Million Dollars a Year
13. Invest in stocks. 
Investing in the stock market is one of the ways to make $200 dollars in 2 weeks. 
It's volatile and stocks boom in no time. 
The right stocks. 
Before investing in the stock market, get to know at least what stock investing means and how the stock market works. 
Whatever it is you'll be investing into, understand the terrain before opening your wallets. 
Alternatively, you can trade the stock market to make $200 dollars in 2 weeks. 
Trading stocks, you'll need to have a real working strategy that guarantees 90% win rate of all trades. 
Also incorporate risk management into your stock trading venture. 
How to Make $200 in 2 Weeks: 13 Best Ways – Final Words. 
If you're still wondering how to make $200 dollars in 2 weeks, you can do that by starting an offline business like a laundromat, a barbing salon, getting into real estate and whatnot. 
In the online world, you can passively generate $200 bucks in 2 weeks by starting a blog, a dropshipping store, launching an ecommerce business, and trying out Amazon FBA program. 
Actively, you can generate $200 in two weeks or $400 a month by selling your skill as a freelance writer or a copywriter, selling printables, and used clothes online. 
While $400 dollars isn't a lot of money in a month, it could take some time to make it if you're just starting out. 
Similar posts like this one
Working a 7am to 8pm school & home teaching job in 2021 to make $121 (£94.20) per month, I quit my job to focus on blogging after I earned by first $3 (£2.34) bucks a month from this blog passively without sweat. I never looked back since then. I've written for a couple of websites including Thestrive.co and I've come clean to unveil what works and what doesn't in the real world with regards to making life-changing money. Potentstack is my side hustle turned full-time project where I spill every realistic hack to make money in the real world (online and offline).
Want to learn how I make money blogging? Click here.