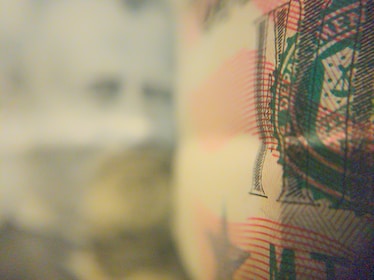 Right in this article, you'll get to learn about the 10 proven ways on how to make $600 a week. 
These are working methods and not ideas about playing games online to make money. 
There's no amount of games you can play to make $600 a week on the internet. I'm 90% negative on this. 
But playing games to make a reasonable amount of money isn't obtainable on the internet.
Same thing goes with taking surveys and claiming withdrawable bonuses. 
They're all regurgitated information displayed to make money off your participation. Affiliate revenue in cents. 
While I'm not a fan of playing games or taking surveys to make money, I strongly believe you can generate much more money doing reasonable stuff other than playing games online. 
Recommended: How to Make $5,000 a Month Working from Home: 11 Proven Ways
In this article, you're exposed to the real ways to make $600 a week. 
Some of the ideas here are home-based, which means you can work from home and make tons of money every single month. 
Let's get on with it. 
How to Make $600 a Week in 10 Proven Methods. 
1. Start a blog. 
You can make $600 dollars a week passively with a blog. 
Take it from a blogger who's been able to build a cash cow blog in just 6 months of blogging (from May 2022 to December 2022). 
Well, yeah. I did it. And it wasn't easy. It meant writing more than 60 articles every single month. 
All by myself. 
The point is, if you want to learn how to make $600 dollars a week passively, then subscribe to blogging. 
Start your own blog and grow it using this free master guide I created just for you. 
2. Venture into affiliate marketing. 
Much more than just an easy way to make money online by recommending products or sharing affiliate links everywhere on the web, affiliate marketing can make you tons of money. 
Recurring income guaranteed. And passive income guaranteed. 
Only if you do it right. 
I'm not going to waste a lot of time writing about the ways to start affiliate marketing. 
But then, one way I'll recommend over and over. And over again, is starting an affiliate niche blog. 
This way, you'll be creating a blog based on a particular niche to review, compare and make listicles of the products in the niche. 
3. Do podcasting. 
Podcasting is more like organizing online radio shows. This time, the radio shows are uploaded on the web so that they can be accessed anytime. 
Meanwhile, as a podcaster, you'll need to familiarize yourself with podcast creation and editing. 
If you're not good at this, then you might consider outsourcing the tasks to different skilled minds. 
It's really great to have a popular podcasting channel or blog. 
It'll serve as a big-time asset through which you can promote your own products, affiliate products, and get paid to broadcast sponsored events/products. 
Creating and monetizing a podcast online can generate over $600/week for you. Realistically. 
4. Write a book. 
This will work and even earn you much more than $600/week. 
The magic for this to work is that you must be a famous voice or a trusted authority. 
People who gained popularity through social media and politics end up becoming the best authors with multiple bestselling books. 
While you can still publish your own books and make sales, becoming an authority figure in a particular field of endeavor will amplify your sales. 
Like, I'd be more than willing to buy a book by Carlos Slim versus a book by some strange name. 
Want to make $600/week passively? Become a voice first. Then, publish a good book. 
5. Sell your course online. 
Selling courses online is another way to make $600/week and even more. 
If you're good at stuff, you can easily create a course with Thinkific and share it online for people to get it. 
To make things quicker, you can promote your course online and have thousands of people get to view your course. 
And eventually buy. A lot goes into creating a good course. 
There's the part where you'll need to plan the outline for your course, research the topic to see whether it's vastly covered, define your audience, create catchy titles and even a curriculum for the online course. 
Everything is made easy with Thinkific. 
And when you're done, you can list your course on Udemy so that students can find it with a simple search. 
Much more than just creating a course, create value. 
If it's not a really great course, you can't update it once people start buying it. 
Plus, expect tons of negative reviews especially from critics. 
6. Freelance writing. 
Do you love writing? If you do, then you can write from home and make money up to $600/week. 
While this isn't a passive income stream, it's one of the most realistic ways to make money working from home. 
It's also the kind of self-employed job that you can do without having to quit your full-time job. 
You can choose to commit to it part-time and still make money on the side of your full-time job. 
But then, freelance writing is profitable especially if you invest enough time to find and write for the best clients in the gig economy. 
With freelance marketplaces like Upwork and Fiverr, you can sort through hundreds of freelance writing gigs. 
With enough time invested into bidding for gigs and with a well set up freelance profile (containing hyperlinks to your portfolio of work samples), you could get your first gig the very first day. 
7. Crypto trading. 
Staying indoors sitting in front of your computer trading the crypto market can get you to $600 dollars a week. 
But then, you must know how to trade first. 
If you're not good at trading, then you're up to lose your entire trading asset. 
Crypto trading is one of the many things I'm sure I'll do a lot later (not now), but then I've done it a lot in my lifetime already to know it can make you rich from nothing. 
While there are different ways to make money in the crypto world, making $600 dollars a week, every other week (and even more than $600 bucks), can happen by day trading. 
Or trading every day to compound profit. 
8. Copywriting. 
Copywriting is a great persuasive writing skill. 
It's the kind of writing that makes the most amount of money naturally. 
This is because copywriters describe products so beautifully well that the number of sales amplifies. 
Let's say copywriters have a critical role to play in promoting products online and offline. 
Rendering services like this can earn you up to $600 and even much more than this weekly. 
But not passively. 
Firstly, you need to become a copywriter. 
There's no certification requirement to becoming one, but taking online courses, good ones, will help. 
While I don't recommend taking courses online to acquire this digital skill, I think it'll save you the stress of picking tidbits of guides from every corner of the web. 
If you're already a good copywriter, then you can find jobs on Craigslist, Fiverr, and Guru that can earn you up to $2,000 dollars a week or much more. 
But certainly more than $600 bucks. 
I must warn you however that it's not the easiest thing to get a high paying gig. 
In the gig economy, competition is a norm. 
9. Ride-sharing with Uber. 
One of the most realistic ways to make $600 a week is to get the most use of your vehicle; driving for Uber as an Uber driver. 
You can make tons of money weekly, and the average daily income of a US Uber driver is about $95 dollars. 
This means you'd earn over $600 bucks working 7 days of the week with your car on the worst days. 
On the high side, Uber drivers can earn up to $200/day. 
On good days, $350 dollars. 
This is what it is. 
And I knew a few of them earning up to $300/day. 
With all this noted here, you can only make money with Uber if you've got a car. 
If you don't, then look to explore the other options here. 
Recommended: 11 Best Jobs that Pay $1,000 a Week without College
10. Food delivery with UberEats. 
If you own a car, then this is for you. With your vehicle, you can work for UberEATS and get paid up to $14/hour. 
So if you're working 50 hours in a week, this translates to $700/week. 
However, there's every chance you get paid much more than $14 dollars an hour. 
The average pay is around $18 dollars for every working hour you're on board. 
Working with $18/hour, that's $900 bucks a week. 
For the purpose of being really conservative with figures, I'd like to think you can make up to $700 dollars a week with UberEATS excluding tips from clients. 
How to Make $600 a Week in 10 Proven Methods – Final Words. 
If you want to make $600 a week, some of the ways to make this happen include starting a blog of your own, starting an affiliate marketing campaign based off providing real value, podcasting, trading the crypto market, ride-sharing, writing a book, food delivery for money, selling courses online; your own courses, and writing for multiple clients as a freelancer. 
There are more ways to make over $600 dollars in a week in the United States, but these ways are some of the most genuine and most reliable. 
Similar posts like this one
Working a 7am to 8pm school & home teaching job in 2021 to make $121 (£94.20) per month, I quit my job to focus on blogging after I earned by first $3 (£2.34) bucks a month from this blog passively without sweat. I never looked back since then. I've written for a couple of websites including Thestrive.co and I've come clean to unveil what works and what doesn't in the real world with regards to making life-changing money. Potentstack is my side hustle turned full-time project where I spill every realistic hack to make money in the real world (online and offline).
Want to learn how I make money blogging? Click here.