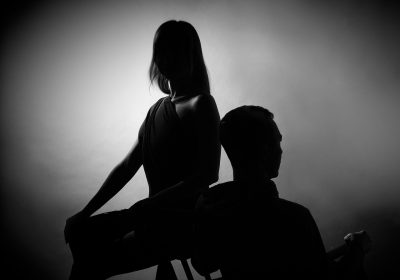 Know this. Life isn't over. And a divorce at 40 isn't the end of life. It might just be the beginning for you. 
I know you have a lot of experiences; good, overwhelming, bitter, and bad. 
Recommended: How to Make $10k in 10 Days: 9 Realistic Ideas
Maybe you believed in this so much to the point where you would've done anything to stay or make it work. 
But it didn't and you just need to keep breathing. Let this blog post be your anecdote ushering you into the new world of possibilities. 
Even if you had divorced at 60, life would go on and there'd still be so much juiciness and fun to it. 
You're not over. 
You're just getting started. 
Starting over at 40 after divorce is possible and I'll show you how right here. 
First of all, I've been through love shit myself. It's not for the weak. 
You're divorced? 
I've been broken too. 
I'm still here, typing away my sorrows and enjoying life more than I ever have. 
Understand that all the time that you've spent in that marriage isn't a waste. 
You've probably learnt a thing or two. 
And you have beautiful memories, and you're a resource right now for anyone looking to divorce their spouse. 
Going further, here are 9 ways to start over at 40 after divorce. 
You can jumpstart your life from here. 
Starting Over at 40 After Divorce: 9 Hacks You'll Ever Need. 
1. Leave the city. 
If you want to start over at 40 after divorce, you don't have to leave the city. 
But you should if you want to get a clear head and you want everything to fade off very fast. 
Now, I've known about a couple who split. 
They divorced. And the next thing that happened was relocation. 
The woman fled the city. Okay, she didn't flee. But she left. And that helped her recover again. 
Right now, she's in love with someone else and they're serious about sparking a new marital life together. 
The point is, if you want to start over, leaving the city or relocating to a different space or State is a great idea for starters. 
It'll help you in no small measure. 
2. Plan your new life.
Ideally, there's no time to sob. 
There's really no time. You should start planning out your new life right away after the divorce. 
It's the best way to get things going forward and not backward. At 40, there's a lot you can do. 
There's a lot you can achieve. 
There's a lot you can change. 
So, moving forward requires a blueprint and now's the time to draft that blueprint out. 
Plan your new life; what would you want to do afterwards? 
Do you want to continue in your old career path or start a career, or get a new job? Figure it out. 
3. Befriend the rich. 
You need money and you need to have successful friends. 
Starting over at 40, you really want to change the kind of friends you move around with. 
Here's a good quote from Tony Robbins; 
The quality of your life is in direct proportion to the quality of your relationships. 
This goes a long way further to say that the friends you keep affects the quality of your life. 
Or the relationships you maintain will definitely influence the direction of your life. 
So, if you want to move on after a divorce at 40, you shouldn't be moving with people who don't show value for marital life and you have to make friends with people who are financially and intellectually rich. 
This way, your life is set to go in the right or better direction. 
4. Get a job. 
If you're not self-employed, then you'll need to get a new job. 
If you're not leaving the city, you may want to find a job someplace else. 
The colleagues at your old work will definitely have a thing or two to remind you of your past marital experiences and moments. 
To have a clear head, it's best to quit and get a better job in the same city, or get a new job outside of the city where no one completely knows about your personal life. 
If no one knows about your personal life at the old or current workplace, then you can continue working there. 
5. Save to invest. 
The fact that you got divorced shouldn't affect your financial activities. 
If you have a job, keep saving. If you have a self-employed job, keep saving. 
Don't save up to have a huge sum of money in your account. 
Save up to invest that money into something that'll generate juicier fruits in the future. 
With that said, at 40, there's no going back. 
If you want to be financially successful, then saving to invest in other things is something you must keep doing. 
You need more money. There's a lot you need to get done. 
Divorce is only one verb of an activity. You have a life to live. You probably have people to cater for. 
And for all of these reasons, you just need to make money, save up, and invest it wisely for posterity. 
6. Learn about and invest in stocks and crypto. 
Okay. 
So, at 40, you should know about the stock market and the crypto market. 
In general, understand the financial markets and how they work. 
This is a path towards evolving from the personality you were before the divorce. 
Now that you're divorced, there are things you need to catch up on and learn. 
This should be one of them. 
If you're not tech or digital savvy, then it's not an option for you. 
But if you're good with tech and the internet, this is one thing that can consume you and you may not have the time to think about your ex marital experiences as much. 
Recommended: Starting Over at 45 After Divorce: Your Brand New Life in 9 Hacks
7. Start a side hustle. 
Another thing you can do after divorcing at 40 is to start a side hustle. 
This is because you don't want to stay idle, you want to become a better version of yourself and you also want to build something that'll generate income for you passively or actively. 
So, starting a side hustle is definitely a way forwarded divorcing at 40. 
You're starting over and you'll need to incorporate a new dimension of discipline here for things to work out smoothly. 
Think about a side hustle that you can start or peruse the side hustle archive here on Potentstack. 
8. Become a divorce coach. 
One of the ways you can give back to society is to become a divorce coach for people who want one. 
You've gone through a divorce and I'm sure you survived, or you'll survive for sure after reading through this content.
Now, it's your turn to coach others and point them in the right direction. 
While you can make a good chunk of money from doing this, you'll also feel the need to help people more deeply than the need to make money. 
It's never an easy task to move on from divorce especially when you're above 50 or just below 40 (and especially for the ladies). 
You can even become a relationship coach or guest speaker and counselor for divorced people. 
There's a wide range of niches in the relationships sphere that you can major in. 
But check well to see where and what niche your heart is pointing towards. 
Recommended: How to Make Extra Income While Working Full-time: 11 Methods Online & Offline
9. Write a book. 
By now, you have lots and lots of experiences when it comes down to relationships, marriage and love. 
So, depending on what you know right now, you can write a book to guide others in the right direction. 
While this is one of the ways to put your name out there and also to generate passive income, it's going to be a process in your personal development as it takes time and research to put a good book together. 
Along the line, you'll learn, meet new people and make new friends. 
Not just about writing the book, but gaining experience and meeting new people along the line. 
At 40, you should have a book with your name on it. It's a brighter life afterwards following a divorce or anything unpleasant. 
You don't have to rush to get the book out there. And it should contain your experiences, plenty of it. 
There are people who want to hear what you have to say and how you moved on. 
And how you handled things before you couldn't anymore. 
Starting Over at 40 After Divorce: 9 Hacks You'll Ever Need – Final Words.
You can stay in the city you divorced in and the same city your ex spouse lives in, but leaving the city to a new place will make everything else (including the memories and the people) fade away. 
Next, plan out your life, make friends with people of influence, get a job to start earning or trigger cash flow, save some of the money to invest, learn about the online financial markets, start and build a side hustle (on the low), become a marriage/divorce consultant and coach, write a book about relationship or divorce or celibacy or marriage or anything else you're good at or have sufficient knowledge and experience in. 
If you're able to start from the first (by leaving the city), you'll see how beautiful things can be.