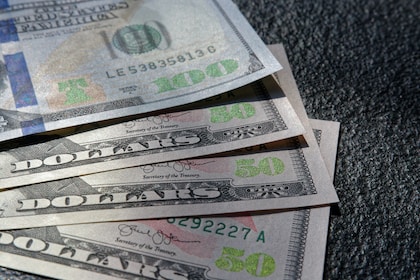 Nothing feels better than passive income.
It's the kind of money you make without really doing anything, and it's the best way to live your life earning on the side, traveling the world, spending time with family, and drinking vodka in space (not literally though). 
For the math geeks, $10k a month in passive income equates to $120k a year, and that's way more than the salary of an average American (sitting around $66k/year).
Recommended: How to Flip $5,000 Dollars in 8 Realistic Ways
While it's great to go to college, get a job and start working in your 20s, retired in your 70s, it's just the kind of life nobody really wants to live. 
I mean, you want to be able to make a million dollars by the time you're 20, 25 or even in your 40s (which isn't totally out of place). 
So, back to the million dollar question; how can you make $10k in a month passively online without working 9 to 5 or selling your soul? 
Here are 12 sure ways you can make $10,000 a month in passive income online today, and these online jobs don't just make you cents, they make you a lot of money if done the right way. 
I'm not recommending things to do online to make cents per hour. 
No, these are the surest online self-employed jobs that can really make you money. 
And who knows, you could make up to $100k a month in passive income just like Adam Enfroy (my mentor blogger who currently earns $200k+ a month from his blog). 
How to Make $10,000 a Month in Passive Income Online: 12 Realistic Ways.
1. Start a blog. 
One of the best ways to make $10k a month in passive income is to start a blog that makes money for real. 
I'm not talking about just blogging for the sake of it, I mean blogging as a businessperson rather than a hobby blogger. 
What's the difference? 
As a business blogger, you channel more effort in the right direction by not just creating content, but building partnerships and developing a content warehouse with making money in mind. 
So, if you don't want to blog for years without having nothing to show for it, blog with the mindset of a businessperson. 
We all want to make money, and $10k a month in passive income with a blog is more than just possible. 
There's a long list of people earning $100k/month today, and the key to building a business blog (or a blog that generates a lot of money) is to begin the journey with the mindset of making money. 
In the long run, your passion will spike off when the money starts turning in. 
Here's a free guide to start a blog that really makes money from scratch. 
If you've not started a blog already, set up your blog in 5 minutes with Namecheap for just $2.18/month. 
2. Try FBA. 
FBA or Fulfillment by Amazon is a program by Amazon that you can capitalize on to make money online passively, up to $10k a month. 
Here's how it works:
you buy products in bulk at a cheaper rate, Amazon handles the customer service and everything about sales but you pay a flat fee for account maintenance and stocking your products on Amazon. 
That's pretty much everything about Amazon FBA, and there are more than enough courses to start right now. 
3. Sell courses online.
Do you have a skill or knowledge people are willing to pay for? 
You can create a course and have it up on Udemy to make sales and make money. 
Now Udemy is a platform where you get to buy courses on almost anything you want to learn. 
You can also submit your course on the platform for sale. 
The first step is to create an online course that'll pass muster with the fair submission criteria on the platform. 
4. Try dropshipping.
If we're talking about making $10,000 a month in passive income, dropshipping can get you there. 
Heads-up, you'll spend some money to start this business running and there's a learning route to get this done the right way. 
Dropshipping is a great business idea, and it's about selling items you never have to store, package, or ship on your own. 
Here's how dropshipping works:
You set up an ecommerce store, connect it to another ecommerce store that ships products, you import products from that store, set your prices with profits, and promote your store to get customers. 
Whenever a customer clicks to order an item, the order is redirected to the supplier's website and the supplier handles shipping. 
To get started, build your ecommerce store and get all the necessary futures to set up a successful dropshipping store on Shopify.
5. Start dropservicing. 
Dropservicing is simply getting people to do services for a cheaper rate for you than what clients pay. 
Let's say you showcase yourself as a graphics designer, you can get clients to pay you about $100 dollars for your service, and outsource that gig to another freelancer who can get it done for $54 or $50 dollars. 
The best part of this online business is that you can make money even without a skill. 
You're simply outsourcing services, getting them done for cheaper than you're paid. 
To get started with drop-servicing, register for free as a freelancer on Upwork and get freelance gigs that'll make you money just by outsourcing them. 
6. Try out Airbnb. 
With Airbnb, you get to make money from apartments you own just by seasonally renting them out to strangers (or people looking for a place to pass the night). 
So, if you have up to 5 apartments, you can make about $1k a day renting them out on Airbnb. 
It sounds juicy because it's a possibility. 
But then, you probably don't have 5 apartments to let out. 
How about renting the one you own for a longer period of time for about $20 an hour? 
That'll go a long way to generating $10k a month passive for you. 
7. Do freelancing. 
If you're particularly good at anything at all, you can make a pile of money monthly working from home. 
Although this isn't one of the jobs that pay a passive income, trust me, as a freelancer, you can earn up to $20k a month. 
It's not that easy, it's never easy. 
Even if you're crazy good at what you do and you possess an uncommon level of dexterity, it'll take you some time to build your freelance portfolio and regularly get freelance gigs that pay. 
No sugarcoating anything here, freelancing takes time to bear fruits especially if you're just starting out. 
But you can leverage on real relationships you've built over the years to either get a contract freelance job with a firm (while you work remotely), or get a bunch of firms around you to pay for your services as freelance employers. 
To get started as a freelancer, sign up for free on Upwork to get the best paying freelance gigs regardless of what you're good at. 
8. Trade crypto. 
If you're good at trading crypto, you'll make a lot of money but not passive because you may need to enter and exit trades manually. 
But you can make up to $10k a month in passive income online just by buying and holding assets with a solid case use (or purpose for existing). 
You'll need a lot of money to buy these assets if you're looking at $10k a month. 
Another way to make money from crypto passively, and up to $10,000 a month is to take part in or reap profits off crypto airdrops.  
9. Trade options.
When I started this financial market in 2022, it felt too good to be true basically because I found a way around it – a winning strategy that included 7 trading plans on the go. 
But that's on the side. 
The point is, if you want to learn how to make $10,000 a month in passive income online, then trading the options markets is a way to go. 
Just to make sure we're on the same page, you'll need a fat liquidity to begin trading options, crypto, or any other financial market if you're looking at $10k a month. 
10. Invest in stocks. 
Stock trading is perhaps one of the most profitable online businesses that can generate up to $10k a month in passive income for you. 
But to begin, you need to learn all you can about trading the stock market, and then get to invest with a broker like Robinhood. 
Open an account now to begin trading and investing in stocks on Robinhood. 
11. Build a YouTube channel. 
By starting a free YouTube channel and posting videos to a particular set of people, you can really make a lot of money off YouTube. 
For just $0, you can create a YouTube channel, spend some money on video editing tools and softwares, monetize your videos, and make money (passively). 
The first step is to choose what your channel's going to be about. 
For me, I'll recommend you put your face in front of the camera and let your audience get to know you for who you are regardless of the niche you delve into. 
This way, people get to connect with you on a different level. 
It takes consistency to build any meaningful business online nowadays because there's simply more competition out there. 
So, consistency plays many roles here and in other passive income online businesses on this list. 
Recommended: How to Double $1,000 Dollars in 11 Smart Ways
12. Build your own software. 
The truth is building a software that really provides value can go a long way in generating passive income for you (and a lot of it). 
Let's say you came up with an idea that's super cool, maybe an IQ tester or a software that examines savings/wealth potential by evaluating current income stats or wages. 
Or something like that, or you can build your own version of WhatsApp, a social network, or freelance platform for python developers. 
So, this can fetch you a lot of money passively but then it costs quite some money to develop a software especially if you're not a very good computer software developer (or a developer at all). 
A lot goes into building a software that'll make a fortune, especially in terms of promotion and building partnerships to scale exposure. 
How to Make $10,000 a Month in Passive Income Online: 12 Realistic Ways – Final Words.
If you want to learn how to make $10,000 a month in passive income, you need to start looking at realistic online business ideas that can really make you money. 
Online passive income prospective jobs like blogging, dropshipping, dropservicing, stock trading, YouTube monetization and more. 
Forget about taking surveys and playing games to make money online – you're probably going to make anywhere from a few hundred dollars a month genuinely taking surveys (and that's if you'll ever find a good website that pays). 
Similar posts like this one
Working a 7am to 8pm school & home teaching job in 2021 to make $121 (£94.20) per month, I quit my job to focus on blogging after I earned by first $3 (£2.34) bucks a month from this blog passively without sweat. I never looked back since then. I've written for a couple of websites including Thestrive.co and I've come clean to unveil what works and what doesn't in the real world with regards to making life-changing money. Potentstack is my side hustle turned full-time project where I spill every realistic hack to make money in the real world (online and offline).
Want to learn how I make money blogging? Click here.