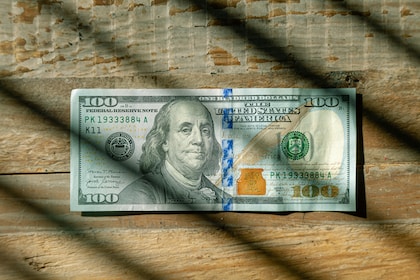 You want to learn how to make $4,000 a month so that you can take care of more bills and live a more comfortable life? 
It's possible and the best time to start making the effort is right now. 
Clicking onto this article is the first step you've gotten correctly. 
I must warn however that if you're not willing to take a lot of risk, then this article is for you. 
Recommended: 11 Best Jobs that Pay $8,000 a Month without a Degree
It's also for you if you're willing to build a steady channel of passive income slowly but steadily. 
Speaking of that, here are 14 realistic ways on how to make $4,000 a month. They're realistic, and scalable. 
How to Make $4,000 a Month: 14 Really Smart Methods. 
1. Blogging. 
Blogging is one of the top ways to make $4k a month on the internet. 
You don't need to spend a ton of money to start a blog. 
It typically costs about $100 dollars per year to get started, and within the next 12 months, you can grow your blog to start generating $1,000 or more. 
When it comes to starting a brand new blog from scratch, you want to make sure you're starting right by choosing a profitable niche to blog in. 
With the avalanche of niches on the internet, focusing on one or two interrelated niches can make a big difference and smoothen your entire blogging experience, making it easy to monetize your blog and make money. 
It's worthy to note that it takes some time to build a successful blog from scratch to $4,000 dollars a month. 
It's doable, but you'll have to fraternize with patience and watch your efforts pay off in the long run. 
To start blogging today, here's a simple blogging guide to help you with everything you need (from picking a niche, domain name, launching your blog, going online, creating content, to monetizing your blog) to grow your blog from $0 to $1,000 in 11 months. 
Recommended: How to Flip $600 Dollars in 9 Realistic Ways
2. Amazon FBA. 
Amazon FBA is Fulfillment by Amazon in full. 
It's a program by Amazon to help retailers and wholesalers sell out the bulk of their products while taking a fee for the sales. 
But you can use this to your own advantage. It's easy to start out, but it's not free. 
How you make money with Amazon FBA is easy; simply buy products in bulk cheaply from another ecommerce website, ship them to Amazon and sell them at a moderate price. 
To make $4,000 a month with Amazon FBA, there's every need for you to learn how to do it best. 
The challenge is to find the golden product or products you can buy cheaply someplace else in bulk and resell on Amazon to make profit. 
It's a repeatable process, and once you get the code to make profit consistently off Amazon FBA, you can keep repeating it while you find more viable products you can buy cheaply and resell for more profit. 
3. Dropshipping. 
Right now, dropshipping is one of the hottest ways to make money online. 
And I know this first-hand. 
Dropshipping is literally connecting an online store to a real store online like AliExpress. 
So, with the help of Alidropship, you can create a store on WordPress and connect it to AliExpress. 
Whenever a customer orders an item in your store, the order redirects automatically to the original store. 
The more customers you get to your store, the more money you can make from sales. 
This is because you earn from upping the price of products you import from AliExpress (or some other ecommerce/dropshipping supplier). 
It's a simplified ecommerce system where you totally avert the cost and challenges of acquiring products, maintaining inventory, and shipping. 
You only have customer complaints to deal with. 
4. Crypto trading. 
Do you know it's possible to trade the crypto market and earn up to $4,000/month?
Indeed it is. 
But then, 90% and maybe more than this percentage of the people who try to make a living off crypto trading tend to fail at it due to liquidating their accounts. 
Well, you're here. 
So I'll let you in on a secret; crypto trading requires mastery. 
Before venturing into the world of crypto, invest into learning how it works and how best to trade it. 
I'm not really a big fan of buying courses to learn virtual skills, but when it comes to trading crypto, you'll need to spend some money on professional courses just so you don't start shadowboxing on what and what doesn't work with your hard-earned money. 
On the bright side, trading crypto can make you a millionaire. 
Plus, you can become a crypto millionaire even faster if you're conversant with futures trading. 
5. Uber driving. 
Uber is the leading ride-sharing service in the world. You work for them and get paid for every trip. 
So basically, you're picking up passengers, most of whom you've never met a day in your life, from one location to another destination around the city. 
With every trip comes money. 
And on average, Uber drivers earn around $200/day. 
Technically, it's possible for an Uber driver to generate up to $500 dollars on good days. 
If we peg this at $300/day, then you'd be making a grand total of $9,000 a month as an Uber driver. Maybe this won't make you a millionaire. 
But then, buying more vehicles and having more Uber drivers do the gig for you while they pay a 70% daily commission can make you a millionaire. 
Let's say you acquire 5 more vehicles and register them with Uber. 
You can give the vehicles to trustworthy drivers to run the streets for you while they submit 70% of daily earnings to you. 
If each drops $200/day and goes home with $100 bucks, you'll have $1,000 every single day. 
And $30k/month. 
Who's talking about $4k/month again?
6. Airbnb.
On Airbnb, you can make money by leasing your apartment. 
It's that easy; take good photos of your apartment or vacant apartments in your management or ownership and post them on Airbnb for people to check out and lease. 
Depending on the location of your apartment, you can earn anywhere from $20 to $300 per night. 
Let's peg this at $250 and you're able to get 20 leases in 30 days, that's already over $4,000 dollars at the end of the month. 
Again, some clients can decide to pay you for not just one night, but for days. If $250 is for one night, then a day should go for $250 too. 
If the client stays for a week, that's $500 in 7 days, which equates to $3,500 dollars (in just 7 days). 
So, you can get lucky with this kind of client and scenarios on Airbnb. 
7. YouTube. 
Starting out on YouTube is free, but there's every chance you can make $4k a month off a YouTube channel. 
How to do this is simple, but what's not simple is your ability to stay consistent over the long haul. 
Firstly, you want to settle for a niche or an area of interest. 
Once you're done picking a niche for your YouTube channel, you can focus on creating content on a much more consistent level. 
If you want to get a lot of attention on YouTube fast, put yourself out there while doing some of the most crazy things in your niche. 
Figure out a way to make catchy videos around trending, popular, and hardly popular topics. Just make an attempt to cover your niche while being you. 
If you're consistent enough, the YouTube algorithm will reward you with exposure. 
Now, there are multiple ways to monetize a YouTube channel and they include affiliate marketing (which I hammer on later), joining the YouTube partner program, and selling your own products. 
To quickly get to $4,000 a month with a YouTube channel, it makes more sense to check the box on all possible monetization techniques. 
8. Freelancing. 
Freelancing means working for an employer based on a temporary contract deal. 
So, if you have a particular skill like writing or editing videos, you can quickly get gigs that pay as high as $40/hour. 
The bottom line here is to be good at what you do. 
If you're not, then you'll have a bunch of clients leaving negative reviews just below your freelancer profit. 
To get started as a freelancer, you can sign up for free on Fiverr, or Upwork. 
There's also a high chance of getting freelance gigs on job boards like Indeed.com. 
And Craigslist. 
Working as a freelancer, you can earn as much as $20k a month. 
For beginner freelancers, earning $1,000 to $4,000 monthly isn't a new deal. 
It's realistic, and sometimes you just get lucky as you get consistent with hunting for gigs. 
9. Landscaping. 
I'll say this over and over again; landscaping is a branch of environmental aesthetics only the pros can handle. 
So, if you don't have a good eye for aesthetics, you can make it as a landscaper. 
Moving on, you need to know exactly what you're doing so you don't make a waste out of expensive resources and waste time too. 
If you want to make $4,000 dollars a month, landscaping is a good way to make this happen. 
But then, you need to learn it thoroughly and have enough experience in the game to land more landscaping gigs. 
It's commonplace for professional and experienced landscapers to earn $100/hour. 
For beginners or the average landscaper, $20/hour or down below to $12/hour is a norm. 
However, landscaping is a great way to make money. 
You can do it as a side hustle, or make it a full-time self-employed job so that you're able to make the most money off it. 
10. Food/items delivery. 
Another way on how to make $4,000 a month if you own a car is to sign up with companies like Doordash, GrubHub, UberEats, and Instacart. 
These companies pay you to deliver items to their customers around the city. 
It's not the easiest thing to do as you'll be driving mostly, but you can earn anywhere from $12 – $29 dollars per hour working for any of these services. 
My two top picks are UberEats and Doordash. 
You can get paid really well. 
Let's say you earn $25/hour with Doordash, that's $250 dollars in 10 hours of work. 
And $7,500 dollars a month (excluding gas and maintenance costs). 
While you can't become a millionaire working these gigs, you can certainly generate a little much more than $4k in good months. 
In the best months, more than $8k. 
11. Online course sales. 
Create a course and sell it online to make $4,000 a month. 
It's easy, but it takes time to create a good course. 
From designing the learning sessions to uploading images and statistics, it's a hell of work. 
Maybe that's one of the reasons I hate using images on this blog in the first place (and it's been against the image SEO rule that's been working for me). 
The idea is to create a course out of something you know so well. 
It should be a professional course because once it's out there, there's no going back. 
In the long run, people will write reviews about your course. 
They'll also leave a review on marketplaces like Udemy and Amazon for other prospective buyers to read. 
What'd you think they'd write if it's a mediocre course? 
Of course, the same things you would if you bought a mediocre course. 
With this in mind, create the best course possible about something you're good at. 
The better the course, the more money you can sell it for. And the more money you'll make in the long run. 
Forget about the dire need to make $4,000 dollars a month from the course and just focus on creating something super epic and ultra quality. 
You won't have to keep working on it to make money once you're done with creating it. 
12. E-commerce. 
If you're starting an ecommerce business, then you need to go all in. 
Firstly, there's the need to think about what you'd like to sell. 
Digital products will pose less stress versus physical products. So, you want to make sure you're making the right decision here. 
Again, there's no need to ship anything if you'll be going virtual or selling digital products. 
On the other hand, physical products can ideally make you more money because there's a lot of things to ship and use in this physical world. 
The point is, e-commerce is a great idea if you're thinking about making $4,000 a month. 
A ton of e-commerce platforms other than the biggest players in the game already generate way more money than $4k/month. 
Trust me, if you start an ecommerce business, it'll take you places and make you more money. 
A common challenge is the funds to start it, but then you can use debt to make this work. 
This means taking a loan of about $50,000 dollars to settle out all you need to set up the e-commerce business. 
Before taking the loan, educate yourself with the necessary procedures required to start up something like this. 
There's the need to acquire inventory, set up a payment structure, and sort out shipping. 
E-commerce is the perfect place to practicalize all the concepts of good debt. It works. 
13. Podcasting. 
Podcasting is definitely one of the most authentic ways on how to make $4,000 a month. 
This doesn't mean you're going to make $4k by the end of the month after launching your podcasting channel. 
It simply means that in the long run, you can generate a total of $4k dollars a month and much more with a podcasting channel. 
There's a way to make this happen, and there are tons of guides to help you through the process of starting a podcasting channel of your own. 
Before going in with a podcasting channel online, I'd recommend you set up a blog and have a couple hundred (or thousand) people who visit your blog on a daily basis. 
It'll make it easy for you to get sponsors on your podcasts, and also for you to monetize them. 
Everything on the internet has what to do with traffic, traffic, and more traffic.
Recommended: How to Make an Extra $600 a Month: 10 Realistic Methods
14. Affiliate marketing. 
Affiliate marketing is totally easy to start, and you need a lot of patience to start seeing results. 
But then, you need to understand that it's all about providing value. 
Unless you want to make a couple hundred dollars from affiliate marketing, then you can start spamming affiliate links in every corner of the internet. 
If you've not heard of this term before now, I'll explain. 
What affiliate marketing is…
In the most informal terms, affiliate marketing is when you promote a product for a company with the hopes of getting a cut or percentage from the sales of a product. 
The company is called the merchant, you're the affiliate marketer, and the products or items are the affiliate products. 
It's really between you, the buyer, and the merchant. 
Basically, to make $4k a month with affiliate marketing, you need to have an audience on the internet that really trusts you enough to buy whatever you recommend. 
At least, trust is an asset here and that's how lots of content creators on the internet manage to generate six figures a year (and even a month) with affiliate marketing. 
Starting out on the right foot, you need to have a blog or a YouTube channel. 
This is because you need a platform to pull your audience together while you constantly promote your products. 
They come to your blog as visitors from the search, or your YouTube channel to watch videos. 
Every blog or YouTube channel with a dedicated audience sticks to a niche. 
So, you'll need to focus on one niche or area of endeavor like health, finance, insurance, tech, or travel. 
Again, to make a lot of money from little or few sales, there's every need to target high worth affiliate programs; programs that sell expensive products. 
Even with just 15 sales of an affiliate product worth $2,000 dollars with a 20% commission rate, you're at $6,000 dollars (that's $400 × 15).  
How to Make $4,000 a Month: 14 Really Smart Methods – Final Words. 
In brief, some of the best ways to make $4,000 a month include affiliate marketing, podcasting, e-commerce, food/items delivery, online course sales, blogging, landscaping, freelancing, Uber driving, Amazon FBA, dropshipping, crypto trading, and leasing apartments on Airbnb.
You have the opportunity to create wealth in the long run with most of these self-employed jobs and entrepreneurial ventures. 
Patience is an asset here. 
Consistency is too. 
Similar posts like this one
Working a 7am to 8pm school & home teaching job in 2021 to make $121 (£94.20) per month, I quit my job to focus on blogging after I earned by first $3 (£2.34) bucks a month from this blog passively without sweat. I never looked back since then. I've written for a couple of websites including Thestrive.co and I've come clean to unveil what works and what doesn't in the real world with regards to making life-changing money. Potentstack is my side hustle turned full-time project where I spill every realistic hack to make money in the real world (online and offline).
Want to learn how I make money blogging? Click here.