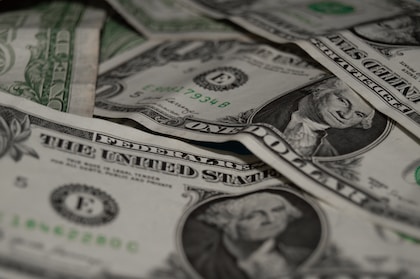 Side hustles are self-employed jobs that you can do even if you already have a full-time job. 
Most of the time, these jobs can grow to generate even more income than your day job. 
Recommended: How to Make $500,000 in 5 Years: 13 Guaranteed Hacks that Work
This article in essence focuses on listing some of the best side hustles to make $100 a week or $400 dollars a month. 
They're cheap and easy to start, and if you can commit a little more time to them, then you could make much more than just $100 dollars a week. 
Moving on, here are some of the best side hustles for you to make $100 dollars in a week. 
19 Best Side Hustles to Make $100 a Week. 
1. Start a blog. 
Blogging, without a doubt, is one of the side hustles that can make $100 dollars a week for you. 
You pick a profitable niche and set up a blog around that niche. 
This niche has to be a niche you're willing to learn about, you're passionate about or a niche that you have a lot of knowledge and experience about. 
Create quality content over time, and make attempts to build the authority of your blog by participating in activities like guest posting, podcast features, and industry outreach  reaching out and working with other bloggers or names in your niche. 
Blogging can generate passive income for you. 
And while you're looking to make $100/week doing this as a side hustle, blogging retains the capacity to generate as much as $100k a month for you. 
That's more than $22k/week. 
If you want to start blogging today, click here. 
2. Do YouTube.
By now you already know that YouTube is the second biggest website on the internet after Google.com. 
It's the second most visited space on the web. 
I'm not sure if this is going to change soon, especially as we've got YouTube Shorts now. 
However, you can make $100 a week or even $10,000 dollars a week from growing a side hustle YouTube channel. 
You pick a niche first, and then you create videos consistently in that niche. 
Videos that people want to watch and videos that people would love to watch too. 
It'll take a long stretch of time before you're seeing some results. 
On average, it takes 6 months to see some YouTube traffic spike. 
So, keep at consistency. 
3. Proofreading. 
Proofreading is an art of removing the dirt from a document or a script. 
You first learn to do it, and then you become a pro at doing it. 
Finding proofreading gigs isn't a challenging task. 
But the challenging task is getting the gigs or winning the gigs after applying to do them. 
Bottom line is that you can do this as a side hustle to make $100 dollars in a week. 
And you can also do this to make more money if you don't have a full-time job; this would mean commiting more time to finding the best and most recent proofreading gigs and remote jobs on the web. 
4. Graphics designing. 
Designing graphics isn't challenging to learn. 
It's a beautiful skill, and there are different platforms you can learn to design graphics on. 
However, if you're already good at designing graphics, you can work online to make $100/week. 
Find graphics designing gigs on platforms like Upwork and 99designs. 
You're also going to get remote jobs on Indeed and Craigslist pertaining to graphics designing. 
Other ways to make $100 dollar a week off graphics designing as a side hustle include selling your designs online, and creating a simple ebook about graphics designing that you can sell online for money. 
5. Twitch live streaming.
Live streaming is going live on camera without any censoring or editing. 
And you can do this on Twitch as a side hustle to make $100 bucks or more in a week. 
In the real world, you can make more money on Twitch than you can make working as a PhD holder in San Francisco. 
On Twitch, you can earn from subscriptions, bits and with ads on your videos. 
So, the more subscribers you get, the more money you make. 
Also, the more subscribers you have, the more bits (or gifts) you'll get. 
That's how it works. 
It beckons on your creativity to create the best live streams in your niche to get thousands and thousands of subscribers.
6. Sell printables online.  
Okay, so it's possible to make as much as $10k a month from selling printables. 
But we're not looking at that right now. 
You just need to make $100 a week and selling printables online is one of the many side hustles that can get you there. 
The basic activity here is designing tons of printables that people want to buy; the right kind of printables that people actually search for. 
Plus, you'll need to know exactly how to create printables for sale. 
If you're bad at designing, you just need to learn to create and list them in the right places online for sale. 
Once you're done designing and listing them alongside the prices you'd like to sell them, the income you get from sales is passive income. 
7. Delivery gigs around town. 
This is one of the quickest ways to cash out if you have a bike, a car or a scooter. 
You can deliver groceries or food items around town with the help of services like Doordash, GrubHub, Postmates, Amazon Flex, and Instacart.
On average, you can earn $14/hour. 
You work for these services and you get paid per hour of work. 
Moving on, it's possible to do this as a side hustle to make $100 dollars in a week or do it full-time to make much more money to the tune of $400 per week. 
Or $1,200 dollars a month. 
It's good money if you've got some other streams of income. 
8. Run errands. 
Of course you can't take this as a full-time job. 
It's a side hustle to make $100 a week. 
All you need to do is to find tasks or errands with the help of platforms like Flexjobs. 
You find these tasks and do them for the clients who listed them on Flexjobs. 
Other platforms you can make use of in a bid to find tasks or run errands includes Thumbtack, Upshift, and Taskrabbit. 
These platforms can generate more than $100 in a week if you know how to use them and you have either a car, a bike or a scooter to make your deliveries more efficient. 
The more errands you run or the more tasks you complete, the more money you make. 
9. Try drop-shipping. 
Drop-shipping is more about building an ecommerce store online and connecting it to an original supplier e-commerce store. 
When people visit your drop-shipping store, whatever order they create will be redirected to the original supplier store. 
So, you make money from every sale by increasing the price of each product in your store so that it's not the same thing as the prices on the original e-commerce supplier store. 
Drop-shipping is easy to start, but it might take a while before you're making money from doing it the right way. 
10. Ride-sharing.
Own a car? 
Then you've got everything you'll need to make $100 a week. 
And you can do this as a side hustle. If you don't know what ride-sharing is, it's all about taking passengers to their different destinations individually. 
However, there are services like Uber and Lyft to help you locate these passengers, and you also get to see where they're headed with the in-built maps on these apps. Ride-sharing is bread and butter for tons or people around the world today. 
The point is, you can make $100 a week even if you decide to do this as a side hustle and you don't put a lot of effort into making the most out of it. 
11. Do house cleaning. 
Tons of people switch from one apartment to another, and they'll need your assistance or help or clean out the new apartment before they move in. 
Other than that, there are families who hire people to clean their apartment every weekend before the start of a new week just to keep a calm and clean atmosphere in the house. 
So, if you can clean houses and you can do it well, it can be a side hustle for you to make up to $100/week. 
Get some good house cleaning equipment and hunt for jobs (or house cleaning gigs) on the internet with the help of Google Jobs and Job boards. 
12. Sit pets. 
If you love pets, this will be fun. 
If you don't love pets, you don't have to do this, but you should if you're looking for side hustles to make $100 a week. 
Sitting pets is one thing you can do to make money quickly. 
It's not going to be a lot of money, but you can make a couple hundred dollars in a week from doing this. 
You can choose to do this as a side hustle or focus on pet sitting full-time while you build a career out of this and even start up your own pet sitting agency to scale up along the line. 
In the US, pet sitting can bring in around $50 bucks per hour. 
So, the more hours you're sitting pets, the more money you get paid. 
13. Sell photos online. 
It's a realistic idea to sell photos online as a side hustle to make $100 a week or more. 
You start by taking your own photos or designing them. 
And then you can sell them on websites like Shutterstock, Alamy, and Etsy. 
You can also create your own website to sell your photos on if you want to have more control over your portfolio of photos or your digital products (which in this case are the photos you'll be taking). 
You can do both; submit your photos for sale on websites that sell photos and have your own site where you sell your photos. 
At the end of the day, you'll be making more money from doing both. 
14. Amazon FBA. 
For the record, Amazon FBA is one of the side hustles to make $100 a week. 
You can do this on the side to generate up to or more than $100 dollars in a week. 
If you're able to discover the best products to do Amazon FBA with (profitably), then you're going to make a lot of money doing this.
Firstly, Amazon FBA is owned by Amazon; it's a program by the big A – Amazon. 
This program allows retailers, wholesalers and business-minded people to ship products to Amazon where Amazon sells the products on their behalf. 
So, you'll need to learn exactly how to get started and how to scale before delving in. 
15. Copywriting.
Copywriting increases the likelihood that someone's going to buy a product. 
And good copywriters get paid well to do their job; write great copies that convert. 
So, if you've got this skill, you can work it as a side hustle to make more than $100 dollars in a week. 
A single copywriting gig can generate more than $100 bucks for you. 
There are copywriting gigs that pay $10k and more. 
And this is when you're able to secure jobs from high profile clients like brands and manufacturers. 
However, you can still work as a freelance copywriter to make $100 a week on the side while working a full-time job or building some other money-making system.
16. Crypto trading. 
In the 21st century, everyone should learn about crypto. 
Everyone should trade crypto. There'll be winners and losers. 
When there are losers, there are winners. 
And this conundrum which is a norm, makes the world go round. 
So, if you want a side hustle to make $100 a week, crypto is there for you. 
The crypto market will not print money for you if you have no clue how the market works. 
And if you're terrible at trading, this can quickly become a way for you to lose money. 
Moving forward, acquire the skills to trade profitably before jumping right into trading. 
You need to have money to make money trading crypto. 
Not millions, a few hundred to a few thousand dollars.
17. Online tutoring.  
Can you tutor? 
If you've got the spirit and the heart of a teacher, then you can work online to make $100 in a week. 
You can also do this full-time just in case you're hell-bent on teaching or tutoring to make money. 
There are websites that'll pay you to teach their audience, and they pay per hour. 
The cash you earn is determined by how many hours you spend teaching or how many sessions you're able to cover as a tutor. 
Some of the best tutoring platforms that pay out there include Preply, Wyzant, and Tutor.com. 
18. Freelance writing. 
Writing online can generate income for you.
It's not going to be passive income if you're doing this as a freelance writer, but you can make over $100 a week doing freelance writing. 
So, it's safe to call it a side hustle to make $100 a week. 
The good thing about freelance writing is that you don't need to leave your home or invest a dime to start doing it. 
You simply get freelance gigs on websites like Upwork and get the job done to get paid. 
The more gigs you do as a freelance writer, the more robust your portfolio gets and the more gigs you're likely to attract with a positively robust freelance writing portfolio. 
Recommended: How to Turn $1,000 into a Million in Stocks: 7 Working Strategies
19. Mow lawns. 
Coming in last place, mowing lawns is one of the side hustles to make $100 a week. 
You can actually make more doing this around town or in the city. What you need to do is to mow lawns for people who can't do it themselves. 
And to find these people, a simple Google search for lawn mowing gigs can get you closer to them. 
There's every chance to make even more than $100 a week. 
You could make $200, $300, or even $500 dollars a week (or more) from mowing lawns. 
It depends on your ability to constantly hunt for lawn mowing gigs around town. 
Or in your city. 
19 Best Side Hustles to Make $100 a Week – Final Words.
Closing things up, some of the best side hustles to make $100 a week include lawn mowing, freelance writing, online tutoring, crypto trading, copywriting, selling photos online, Amazon FBA, house cleaning, pet sitting, ride-sharing, drop-shipping, blogging, YouTube content creation and monetization, proofreading, graphics designing, live streaming on Twitch, selling printables online, doing delivery gigs, and running errands around town.
There are others but these are some of the cheapest and most realistic side hustles to see your $100 dollar weeks. 
Similar posts like this one
Working a 7am to 8pm school & home teaching job in 2021 to make $121 (£94.20) per month, I quit my job to focus on blogging after I earned by first $3 (£2.34) bucks a month from this blog passively without sweat. I never looked back since then. I've written for a couple of websites including Thestrive.co and I've come clean to unveil what works and what doesn't in the real world with regards to making life-changing money. Potentstack is my side hustle turned full-time project where I spill every realistic hack to make money in the real world (online and offline).
Want to learn how I make money blogging? Click here.