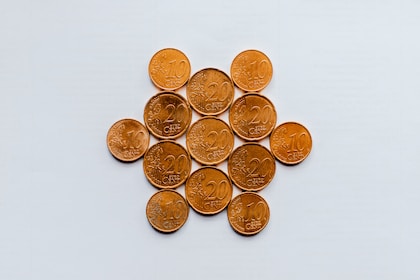 If you have $150 dollars right now and you're looking to make it last a week or 7 days, then you're in the right place on the web. 
$150 dollars isn't a lot of money, and truthfully, it'd be more challenging to live off it in 7 days versus living off $1,500 dollars in a week. 
Recommended: How to Become a Billionaire as a Teenager in 5 Realistic Ways
This means, you want to stretch everything you've got just so your $150 bucks takes you till the end of the week. 
If you're expecting your paycheck next week, then I understand why this is something you're trying to do.
But if this isn't the case or you're trying to develop financial discipline, it's also a great move to challenge yourself. 
I'll be your guide. 
To live off $150 dollars and make it last a week, here are some of the most realistic ways to get things right and survive the route. 
How to Make $150 Last a Week in 6 Ways. 
1. Have a spending ceiling. 
If you want to make $150 last a week, one of the very best things you can do is to have a spending limit or ceiling. 
And by a spending limit, I mean an amount of money you're willing to spend daily or in a couple of days before the week runs out. 
With a spending limit, it's easy for you to handpick your priorities and curb liabilities; or the things you won't be needing for the next 7 days. 
When it comes to developing a spending limit, there are multiple ways to do it. 
Here are a couple of options to explore while splitting $150 over one week or 7 days:
$21.42/day: This is perhaps the easiest option on this list. It's living on $21.42 a day. In the next 7 days, that'd be a perfect $150 dollars spent. If you ignore the cents, then you'd have an excess of $2.94 at the end of the week. 
$42.8 in 3.5 days: Using a spending limit of $42.8 in 3 and half days is also feasible if you're trying to stretch $150 in 7 days. But then, if you leave out 8 cents, you'd have an excess of $5.6 at the end of 7 days. I highly recommend leaving out the extra cents just to make sure you still have enough after 7 days. Maybe not enough, but a remnant from your budget. 
$70 in 4 days: Another very potent option right here is going $70 in 4 days. This means, for the first 4 days, you'll try to live off $70 dollars. If you can do this, you'd have an abundant $80 dollars to live off in 3 days. More like serving the old wine first. 
$93 in 5 days: From the $150 dollars, you can keep out $57 dollars while you stretch $93 in 5 days. In the remaining two days, you'll have more than enough money to spend. Not lavishly, but within the scope of your initial budget. 
$59 in 3 days: If you can spend $59 in 3 days, and then 6 days would be $118 dollars. In 7 days, you'd have spent about $147 dollars, leaving you an extra $3 shy of $150. 
$10 in 12 hours: This however will require you to be very calculative. Spending $10 dollars in 12 hours is the same thing as $20 dollars in 24 hours or one day. It's a great way to make sure you don't spend over the budget at hand. With $20 dollars every single day, that's about $140 dollars in 7 days, leaving you $10 bucks. 
2. Drop soda; addictions. 
Soda or any drink you're addicted to can really drain your finances. 
If you really want to make $150 last a week, then you really have to skip or drop these habits or items or drinks completely. 
In my case, it was soda. 
I was a typical addict. 
I loved soda so well and it really consumed my money without me knowing how well it did it. 
So, I'm taking soda for the example here, but yours can be just anything you're addicted to. 
Addictions will suck you dry.
And if you've got any plans, they're probably not going to be formed. 
With all of that said, stay clear from addictions – drinks, and even erotic contents. 
If you want to stretch $150 in the next week or over the next 7 days, you can skip soda and willingly sign out of every and any form of money consuming addiction. 
Whether it consumes money or not, bad addictions and bad habits are destructive. 
3. Skip restaurant meals; cook. 
For sure it's easier to buy meals than to cook your own food. 
Cooking is a great skill, and if you're trying to make $150 last a week, then you really need to acquire this skill. 
On average, it costs around $5 dollars to get Mac & Cheese from McDonald's. 
Imagine spending that in 7 days, that's $35 dollars. 
You'll be left to squeeze on $115 dollars the entire time. 
Meanwhile, cooking doesn't cost a dime as long as you've got everything you'll need to prepare your meal in-house. 
The bottom line, skip restaurant meals. McDonald's or not. 
Let it go. 
Again, fast food isn't the most healthy kind of food nowadays. 
Fast Food can be detrimental to your health in no small way. 
This alone is enough reason to quit hopping from one restaurant to another bagging Mac and cheese without remorse. 
It's not like it's something to be remorseful about. 
Considering that you'll be harming your body, you should feel remorseful. 
That said, go natural. 
Cook. 
And hone your culinary skills along the way. 
4. Save some part of it. 
You're looking to make $150 dollars last a week, and one of the best things you can do to make sure this works out just fine is to save a portion of the $150 dollars while living on the remaining portion for the next couple of days utilizing a spending limit. 
So for example, you can save out $30 dollars and try to stretch $120 for the next 7 days. 
Here's a percentage representation of what you can save over the next couple of days while stretching the remaining portion as a budget. 
10% of the budget: Speaking of 10%, that's keeping $15 dollars for the entire 7 days while trying to stretch $135 dollars (utilizing any of the spending limits). 
15% of the budget: 15 percent of $150 dollars will give you $22.5 dollars. So, this is basically the amount you'll set aside in the next 7 days while you thrive on $127.5. 
50% of the budget: Keeping out 50 percent is a big deal. You're basically splitting the money in two halves while trying to live off one. This however is realistic with a lot of discipline. 
33% of the budget: If you keep 33 percent of $150 dollars, you'll have $49.5 in a safe place while you stretch $100.5 dollars in 7 days. Still very realistic. And it'll teach you some money rules. Every split/save option will. 
5. Track your daily expenses. 
Even with a spending limit, you should know what you're spending on or for. 
To be on the much safer end, you want to make sure you're spending wisely. 
This will also make it possible to get to the end of the tunnel without casualty. 
And by casualty I mean ending up broke completely (before the next paycheck). 
That said, also don't spend up to 90% your spending ceiling whichever one you choose. 
Who knows, you might not need to spend a dime in the next 7 days.
Recommended: How to Invest $25 Million Dollars in the 2020s: 11 Realistic Ways
6. Take a fast. 
Fasting is a spiritual exercise. 
But this spiritual exercise can strengthen not just your spirit, but savage your budget. 
A lot of health benefits come with observing a fast. 
And regardless of your religion, fasting carries a lot of weight. 
Take a fast if you're trying to save or stretch your budget. 
It's not fun, but your body and mind will grow accustomed to skipping food for the better. 
Before observing a fast, have in mind that you're on the track to achieve two things with one activity – this will be your inspiration and your source of motivation; financial management and spiritual enlightenment. 
How to Make $150 Last a Week in 6 Days – Final Words. 
So if you want to live on $150 dollars for the next 7 days or one week, all you really need to do is follow the hacks on this list. 
Some of the most realistic ways to get past the next 7 days on just $150 bucks include taking a fast, tracking your daily expenses, saving a part of the money, skipping restaurant meals, dropping soda and going water-only, and having a spending ceiling or a set aside budget for daily spending. 
One of the hacks that'll have a ripple effect on your wellbeing is taking a fast. 
You'll never know until you try. 
Plus, you wouldn't just be saving money, you'll be building yourself and safeguarding your health. 
Similar posts like this one
Working a 7am to 8pm school & home teaching job in 2021 to make $121 (£94.20) per month, I quit my job to focus on blogging after I earned by first $3 (£2.34) bucks a month from this blog passively without sweat. I never looked back since then. I've written for a couple of websites including Thestrive.co and I've come clean to unveil what works and what doesn't in the real world with regards to making life-changing money. Potentstack is my side hustle turned full-time project where I spill every realistic hack to make money in the real world (online and offline).
Want to learn how I make money blogging? Click here.