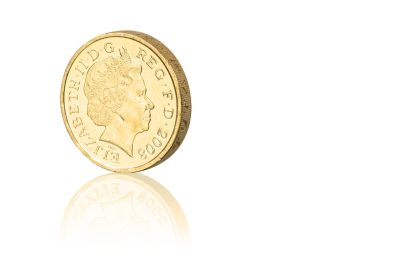 In the United Kingdom, you can work online to make money.
And earning £1,000 a week online can really go a long way regardless of the city you're in. 
So if you're in search of realistic jobs that pay £1,000 a week in the UK, this post serves you right. 
Recommended: How to Turn £10k into £100k in the UK
These jobs don't cost a lot of money to start over the internet. 
Some of them just require internet connection, and a computer. 
Others may require a little bit more like a starting capital to set things up. 
Working these self-employed jobs in the UK, you can decide to focus on them full-time from the start, or take a side hustle until you've grown them enough or made enough money from them to fully dedicate your time. 
These jobs can make you £1,000 a week in the UK, but not the very month or week you start doing them. 
Again, focusing on one of them instead of two or three of them at a time makes your life easy, and provides you the room to qualitatively boost your income.  
10 Best Jobs that Pay £1,000 a Week in the UK. 
1 Blogging.
Blogging is definitely one of the best and realistic jobs that pay £1,000 a week in the UK. 
It's as simple as starting a blog, writing quality pieces of content and monetizing your blog. 
But as easy as this sounds, it takes quite some time to build a blog from scratch to £1k per week or £4,000 a month. 
Before starting a blog that you want to make money from, choose a niche. 
What the blog would be about really matters, and it must be a profitable niche if you want to make money blogging. 
Some of the best niches out there in the 2020s include the following: 
Insurance
Business
Fitness
Health
Law
Gadgets
Finance 
Lifestyle
Parenting 
Software 
While there are other profitable niches out there, these are some of the best with the highest chance of making you more money. 
So, focus on one of these niches or choose some other niche. 
Once you're done with choosing a niche, you want to focus on an approach to get traffic and monetize your blog. 
Some of the best ways to monetize your blog include affiliate marketing, ad monetisation, and course/product sales. 
You can make money from your blog by joining an ad network so that ads are displayed on your blog, run affiliate programs across your blog's content, or create your own course/product and sell them. 
To grow a blog from zero to making £4k a month or £1k a week, you need to put in your best. 
It takes a while, and if you're able to put in the work, you'll see results rolling in quickly. 
Much more than just writing contents, you need to reach out and build real relationships in the blogosphere. 
Afterwards, set up your blog using this guide, and follow the steps in the guide to grow your blog. 
Blogging is an online business. 
And to make money from it, you must treat it as a business. Not a hobby. 
2. Airbnb host. 
Airbnb has transformed the concept of real estate to a great deal. 
On the website, you pair your apartment with strangers looking to rent a place around your city. 
So if they like your apartment and the fees, they'll contact you and you take them to the property. 
It's like renting your vacant apartments for a night and getting paid every time for it. 
So to make money with Airbnb, you should have an apartment of your own. 
If you don't have an apartment, you can rub minds with apartment owners and agree to pay them monthly for leasing out their apartments. 
3. YouTube. 
YouTubers definitely make £1,000 a week in the UK, and a lot of them earn much more than this. 
To start a YouTube channel that generates passive income, you'll need to choose a niche or settle for something particular to do with your channel. 
If you want to make a lot of money, then you need to get a lot of views. 
Millions of views. 
And focus on a niche that's super desirable with or without sellable products. 
You won't make money the first day starting a YouTube channel. 
I can tell you this. 
But with time, it's possible to make thousands of pounds weekly in passive income. 
4. Dropshipping. 
While dropshipping is a great business model, everyone isn't succeeding at it. 
It's a simple concept where you build an online store, and connect it to a mega store like Amazon or AliExpress. 
You import products from these mega ecommerce stores and add your profit to every product you import. 
When a customer visits your website and orders an item, the order goes to the mega ecommerce store and they process the shipping. 
You have no business with packaging, shipping, but you handle customer service on your end. 
5. Babysitting. 
Of course babysitting is one of the £1,000 per week jobs in the UK that you can do with love for babies. 
If you don't love children (and why wouldn't you), then this isn't for you. 
To start babysitting today, simply checkout websites like Helpr, Care.com, or Sittercity.com for babysitting gigs that pay up to £18 an hour. 
While babysitting isn't the greatest job on this list, you can make up to £160 working 9 hours in a day. 
That's slightly over £1k weekly. 
6. Landscaping. 
Landscapers in the UK can definitely generate a lot of money working as a team. 
It's a self-employed job but you'll need to acquire the skill first. 
If you have a keen eye for designs and decor, then taking a course in landscaping will definitely take you to places you never thought possible. 
To get jobs as a landscaper isn't challenging. 
You can get high-paying jobs on Indeed.com, or Craigslist, or on Google Jobs. 
7. Pool cleaning
Cleaning pools can be a boring job. 
But it's a self-employed job that can make you a lot of money. 
Lots of business and career people don't have the time to get their pool clean. 
And they don't know any professional cleaner personally. 
The solitary option for them is to look online for people into the business of pool cleaning. 
It doesn't take time to learn to clean pools the right way. 
Once you learn this, then you can get a lot of gigs on Indeed.com, Craigslist or Flexjobs.com. 
8. Amazon FBA. 
Amazon now runs a program where you can buy products and they help you sell them. 
You basically make money by buying bulk of a product for a cheap rate, and moving them over to Amazon so that they're sold for a higher price. 
It's not free to start however, you pay for Amazon's space and some other things. 
Doing it the right way, you can definitely make £1,000 a week in the UK as an Amazon FBA arbitrage entrepreneur. 
9. Hair stylist.  
If you're good at grooming hair, then you can start up a barbing salon or a beauty shop to groom hair. 
Hair stylists earn as much as £120 per haircut. 
If you're really good, then you'll definitely get a ton of customers daily. 
If you groom 10 clients' hairs, then that's about £1,200 in a day. 
Let's up the numbers. With 20 clients in a day, you'd be making £2,400 pounds. 
Even if you're paid £50 per client, you still keep £500 with 10 clients in a day. 
Another great way to make money as a hair stylist is to create a YouTube channel where you post tutorials on different haircuts. 
If you're consistent you'll get a community of learning barbers to subscribe to your channel and eventually monetize your YouTube channel. 
And to push your business, create social media pages and post regular pictures/videos from your salon. 
Startup costs apply to starting a hairstyling business since you won't be launching the salon on empty air.
Recommended: How to Make £200 Fast in the UK: 8 Best Ways
10. Freelance writing. 
Working in the UK as a self-employed, you can earn up to £700 for a single freelance writing project. 
It's easy to become a freelancer, but what's not easy is getting freelance gigs. 
If you love writing, this is one of the best ways to make money working from home. 
To become a freelance writer and get high-paying projects, sign up on Upwork.com or Fiverr.com. 
Lots of freelance clients flood these platforms looking for capable writers to help them out. 
10 Best Jobs that Pay £1,000 a Week in the UK – Final Words. 
Making £1,000 a week is less challenging than £10,000 a week or even £100k a month. 
However, this doesn't mean it happens automatically with these online jobs. 
You need to put in the work upfront if you want to see results and make money working online in the United Kingdom. 
It's also fun when you're in love with the online job you're into. This way, you'll be having fun and making money at the same time. 
Online jobs on this list like freelance writing, and YouTube channel creation may not cost you a dime to start. 
But to really make enough money off them, particularly as a YouTuber or freelance writer, it takes time and a great effort.  
Similar posts like this one
Working a 7am to 8pm school & home teaching job in 2021 to make $121 (£94.20) per month, I quit my job to focus on blogging after I earned by first $3 (£2.34) bucks a month from this blog passively without sweat. I never looked back since then. I've written for a couple of websites including Thestrive.co and I've come clean to unveil what works and what doesn't in the real world with regards to making life-changing money. Potentstack is my side hustle turned full-time project where I spill every realistic hack to make money in the real world (online and offline).
Want to learn how I make money blogging? Click here.