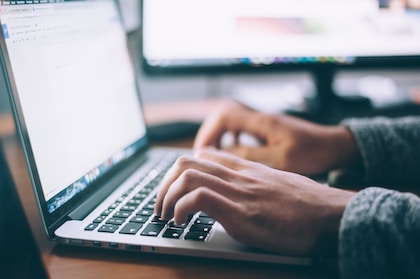 If you're looking for the best jobs that pay $1,500 a week, you're definitely not alone. 
I'm not going to spill a bunch of white-collar jobs right here. 
These jobs aren't white-collar by any means. 
Recommended: Make $500 a Day in 20 Minutes Work: 9 Guaranteed Ideas that Work 100%
Rather, they're self-employed jobs that you can transition into businesses if you so wish to. 
Plus, these are some of the best self-employed jobs that you can do in your free time to either make some extra money, or to create a source of life-changing income so that you can quit your job. 
If you don't like leaving your home, some of the jobs here require you to work from your own free space; like a cubicle. 
Or your couch. 
While $1,500 dollars isn't a lot of money, you can do a ton of extra stuff or settle some bills with it. 
Or start up some side hustle legit, or reinvest it into the side hustle that generated it in the first place. 
Endless ideas and stuff to do with an extra $1,500 dollars. 
11 Best Jobs that Pay $1,500 a Week (No BS).
1. YouTube. 
Opening a YouTube channel and developing it is one of the most realistic self-employed jobs that pay $1,500 a week. 
Firstly, you'd have to pick a niche and stay there. 
Even if you want to just make videos of yourself reacting to celebrities online, that's still a niche; somewhat like Adin Ross. 
So, once you've got the niche right, focus on honing your video editing skills; you'll need these skills to remain consistent in producing epic, interesting and high quality videos. 
The goal really is to get as many followers or subscribers on YouTube as possible. 
This is because you'll make more money with more YouTube subscribers. 
And that's just it. 
Unless you plan on selling affiliate products, your course and some other items you own or make, your chances of making $1,500 a week with just a few hundred subscribers is very unlikely. 
YouTube has a criteria for creators to monetize their channels. 
And one criterion is that a YouTube channel must have over 1k subscribers (for starters). 
So, the more subscribers, the more money you'd be making through ads on your YouTube channel. 
More subscribers would mean amplified earnings on many fronts; affiliate marketing, product sales, ads and more. 
2. Blogging. 
For the record, this is my personal favorite. 
And it's one of the best self-employed jobs that pay $1,500 dollars a week (passively). 
Blogging is a profitable deal if done the right way. 
It's basically all about starting a blog, writing contents and monetizing your blog once you start getting traffic. 
There are different ways to make money from a blog. 
The basic ways include affiliate marketing and network advertising. 
Both pay well. 
The first thing to do however is to start your blog and grow it. 
It's not all that easy as I write it out and make it seem. 
If you're really smart and you adopt some really effective 21st century blogging techniques, then you'd be able to see quick results. 
On average, it'll take you about 18 months to take your brand new blog from $0 to $1k/month. 
It could happen in less than 18 months or more, and this is depending on how you go about it. 
Blogging is also a way to live your dream life, and make life-changing money in the long run. 
It's pure passive income. 
If you don't yet have a blog, check out this blogging guide to get started with launching and growing your blog. 
3. Landscaping.
Landscaping is definitely another self-employed job that pays up to $1,500 per week. 
Yes, as a landscaper, you can earn about $100 bucks per hour (for experts). 
Beginners can make up to $30/hour. 
So, you only need to work about 10 hours a week to make $1,500 bucks. 
That's not a lot of money considering how it's a lot of labor, and the gigs don't come easily. 
It could take a while to start getting landscaping gigs if you're new, and it takes years of experience to work as a landscaper. 
So, if you're not in this line of operation, there's other options on this list to explore. 
4. Programming. 
Programming is why we've got Google, Tik-Tok, Facebook, Snapchat, WeChat, GTA, DStv, iOS, you name them. 
They're all possible because of computer programming. 
That said, it's a lucrative space.
And if you're good as a programmer, you can make as much money up to $10k for a single gig. 
Companies are in search of sharp minds in the programming sphere. 
And if you're a programmer (pro max), companies will be willing to pay you an unbelievable amount of money just to get you to work with them. 
Other than companies, there are individuals who want to build an app or work on a digital product but they can't do it themselves. 
They need you. 
They're willing to pay big. 
And you can find them on freelance marketplaces for web developers. 
The point is, you can make much more than $1,500 a week working a side job as a freelance programmer. 
You can make this your full-time job. It should be if you're really good. 
5. Photography. 
Photography is another self-employed job that pays $1,500 a week and even more if you can tap into every money-making opportunity obtainable in the photographer industry. 
You can make up to $1,500 a week. 
As a photographer, you can make money not just by taking pictures but by selling them and also by starting a photography school of your own. 
Your photography school can be online or offline. 
But I'd recommend you take things more over the internet when it comes to photography; it's more digital than tangible. 
So, if you're great at photography, you can make $1,500 a week by covering events, taking beautiful photos to sell online on marketplaces like Fotolia or iStockphoto, and by launching an academy online for students to register for a fee. 
There are several ways to make money in the photography industry, but these are some of the most realistic. 
It's a long walk especially if you're looking to launch your own photography academy for people to register. 
6. Copywriting. 
Talking about writing; copywriting is one of the jobs that pay $1,500 a week. 
It could pay more. 
As a copywriter, you basically write for brands, for their products. 
You work hand-in-hand with CEOs and manufacturers to produce some of the best and most persuasive sales pitches. 
However, this form of writing is quite different from the conventional writing style. 
It's strictly to boost sales and product performance in the market. 
As a copywriter, you can get gigs online that pay a lot of money. 
It'll be challenging to get these gigs if you're a newbie. 
And if you're not good at copywriting, you can start learning to become one right now with the help of the internet; there's a boatload of resources to feed on. 
7. Music studio. 
Are you a music genius? 
Do you know what music entails? 
If you do, then you can start a music studio of your own just to teach people the tenets of music. 
But then, you really need to be good at this. 
You've got to know how to read music and interpret it. 
The knowledge of stringed and wind instruments is imperative. 
Even if you don't know how to play all the instruments on pro mode, understand the basic musical instruments. 
Would be expensive to start a music studio, but then you'd be making a lot of money weekly or monthly from there. 
8. Freelance writing. 
Writing is a gift to humanity. 
It's how we've learnt so much over the centuries. 
Now if you're a good writer, you can make a self-employed job out of this to make $1,500 a week simply by finding writing gigs online that pay well on freelance marketplaces. 
From Google Jobs to freelance platforms like Upwork, you can get high paying writing gigs that can generate as much as $500 bucks for every 1,000 words you type. 
You just need three of this kind of gig to make $1.5k/week. 
However, it'll be challenging to get writing gigs in the start of your freelance writing career. 
And this is a norm because there are bigger and better freelance writers who are also applying to get the same gigs you're looking to take up. 
9. Ride-sharing. 
If you've got your own personal vehicle, then you can work for ride-share services in your city to make money every single day (you step out to work). 
With Uber and Lyft, you can generate as much as $250/day on normal days. 
And maybe $500+ on a good day including tips.
Good days can make you up to $500 dollars. 
So, you just need to own a car, register with multiple ride-sharing services, and pick up passengers to generate income as you work. 
According to how many hours of work is viable, Uber drivers can earn anywhere from $500 to $2,000 dollars per week. 
So, the $1,500/week goal is attainable by driving for Uber (or Lyft). 
10. Digital marketing. 
Speaking of the best jobs that pay $1,500 a week, digital marketing definitely takes a front role here. 
It's the process of promoting events, products, and campaigns on the internet capitalizing on web tools and features. 
There are several aspects of digital marketing, but if you're a pro at just a few of them, then you can find high paying clients online willing to pay you for your services. 
Some of the arms of digital marketing include: 
Web design
Conversion optimization
Search optimization
Content marketing
Email marketing
Social media marketing
Copywriting
There's more. 
The point is to get good at any of these and start working remotely for brands and individual clients over the internet. 
On average, digital marketers earn about $97k/year with 10+ years of experience under their belt. 
That's definitely more than $1,500 a week. 
Recommended: How to Make $300 in an Hour: 9 Genuine Ways
11. Tiktok. 
If you become a Tiktok star, you can make $1,500 dollars in a week depending on the number of followers you've got. 
You'll make this money in different ways. 
You can promote affiliate products to your followers, sell your products and even get paid by brands to post their products and campaigns on your page. 
Tiktok stars make a lot of money through many ways. 
So, because you don't need to apply to become a Tik Tok star, it makes it a self-employed job. 
You're the asset. 
You do whatever you want to do with not just your page, but your time. 
The challenge is actually the process to becoming a Tik Tok star. 
It's not cheap and it takes time unless you're some political figure or some sort of music celebrity. 
Or a star in some other field before opening a Tik Tok account. 
If you're a nobody, it'll take you some time to hit the limelight on Tiktok. 
And throughout the entire time, you'd have to be consistent. 
11 Best Jobs that Pay $1,500 a Week (No BS) – Final Words. 
For the sake of summary (just for skimmers), some of the real jobs that pay $1,500 a week include copywriting, Tiktok audience monetization, ride-sharing, digital marketing, launching a music studio, programming, photography, blogging, landscaping, YouTube channel monetization, freelance writing, and blogging. 
These are basically self-employed jobs, but then, there are other jobs that are more formal; you'd need a degree to get them. 
But these self-employed jobs are cheap to venture into mostly, and in most cases, you're the asset. 
Similar posts like this one
Working a 7am to 8pm school & home teaching job in 2021 to make $121 (£94.20) per month, I quit my job to focus on blogging after I earned by first $3 (£2.34) bucks a month from this blog passively without sweat. I never looked back since then. I've written for a couple of websites including Thestrive.co and I've come clean to unveil what works and what doesn't in the real world with regards to making life-changing money. Potentstack is my side hustle turned full-time project where I spill every realistic hack to make money in the real world (online and offline).
Want to learn how I make money blogging? Click here.