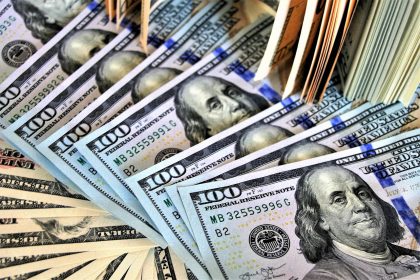 Want to make $4,000 a week working a self-employed job of your own? 
Then this blog post is for you. 
Recommended: Living Off $1,700 a Month: 8 Proven Methods to Survive
$4,000 dollars a week translates to approximately $16,000 dollars in a month. 
Just because you'll be making this money with self-employed jobs, there's a possibility for the figure to balloon every month. 
So, you could make $16k this month, $22k next month and so on depending on your ability to grow your hustle. 
Going further, here are 11 best self-employed jobs that pay $4,000 a week and even more. 
11 Best Jobs that Pay $4,000 a Week. 
1. Programming. 
Programming is one of the best jobs that pay $4,000 a week in the real world. 
If you're great at programming, you can make money in different ways. 
One of the most common ways to earn as a programmer is to work online as a freelancer; you take programming gigs online and get paid. 
This means working for different clients online that you've never met before. Upon the completion of the programming task or project, you get paid. 
So, the more programming gigs you're able to get done, that's the more money you're going to make. 
You can start finding gigs on Guru, Toptal, Flexiple, and job boards like RemoteOK, Indeed, and WeWorkRemotely. 
2. Blogging. 
I consider blogging a self-employed job that can pay $4,000 a week and much more. 
But to get to this point with a blog, it's a lot of work. 
So, you just need to start up a blog, load it up with relevant content peculiar to a niche and then monetize it when you start getting trinkets of traffic. 
It's not an easy walk, and it takes time to build a blog especially as the blogging sphere has millions and millions of blogs. 
But one thing is sure, you can earn more than $4k per week and up to $100k/month with a blog. 
The income is mostly passive. 
Once you put in the work, you can expect to see some incredible results after a while. 
The best practice is to consistently work on your blog until you get it to where you want it to be. 
And even after then, you'd have to keep working on it to build it out; make it massive. 
That said, the very best time to start blogging is today. And if you want to get started with your blog right now, click here. 
3. Freelance writing. 
Writing is one of many things that I consider a gift. It's changed my life for the better. 
Furthermore, freelance writing is a self-employed job that can pay $4k a week and even more if you're really good at writing. 
As a freelancer, you work for clients online and you get these clients through platforms like Upwork, Fiverr, Freelancer, Craigslist, LinkedIn, Indeed, Clearvoice, Flexjobs, and other job boards and freelance marketplaces on the internet. 
My top picks for freelance marketplaces with the highest available freelance writing gigs are Upwork, Flexjobs and Problogger network (for writers). 
Through cold pitching, you can also get freelance writing gigs that pay well. 
4. Email marketing. 
Email marketing includes sending transactional but compelling emails, newsletters or messages to an audience. 
Firstly, you'll need to have an audience to get this rolling. 
You can make $16k in a month from doing this and the simplest way to generate income from email marketing of up to $4,000 dollars a week include promoting affiliate products in your email copies or promoting your own products. 
While you can work online as an email marketing freelancer or secure an email marketing remote job, the pay will most likely not cut across $16,000 a month. 
5. Interior decoration. 
With a lot of people starting up their businesses and building their homes, you can tap into the interior decoration business to make some bucks. 
It's a self-employed job and it can pay up to $4k per week or $16k per month. 
If you're good at designing interiors, or you have an idea, then this is going to be really viable for you. 
If you have no idea how to design interiors, it's still viable but then you'd have to work as a broker and outsource interior decoration gigs to experts who can perfectly get the job done while you keep a cut of the money clients pay. 
6. Affiliate marketing. 
For sure, affiliate marketing is one of the many ways to generate passive income. 
It's one of the best self-employed jobs that pay $4,000 a week (from home or from anywhere you'd like to work). 
You can do affiliate marketing from anywhere in the world, and it's got a very small start-up cost, and you may not even need to spend a dime to start making money with affiliate marketing. 
Understand the concept, and understand how best to do it. 
IMO, you'll make only so much money from affiliate marketing if you already have an online audience. 
Basically, you promote products (that are affiliate products) to your audience, and then you earn commissions when they buy the products. 
7. Crypto trading. 
With just a PC and internet connection, you have access to a digital finance marketplace that can earn you 6 figures and more in a year. 
Trading crypto (whether spot or futures) is one of the best jobs that pay $4,000 a week. 
It's not like you're going to get a paycheck every week of $4k. 
You trade to earn.
The more skillful you are at trading, that's all the more money you're likely to make from the markets. 
So, trading crypto is one of many self-employed jobs or ventures that you can do to get paid or earn up to $16k a month. 
You'll have to learn to trade first before putting your real money in there with the aim of making a profit. 
8. Real estate agency. 
There are multiple ways to make money in the real estate industry, and to make as much as $4,000 dollars a week, you'd have to get into house flipping. 
For real, flipping houses can happen in weeks. 
Could be houses or just vacant lands. 
With just one good deal in a month, you can be up $16k+ dollars. 
And by good deal, I mean deals that are in hundreds of thousands of dollars. 
You can acquire a property worth $140k and resell or flip it for $165k or more within a month. 
This especially happens if you find good distressed properties to buy. 
9. Social media influencer. 
Popular on social media? 
Then you can turn your fame into money. 
As a social media influencer, you can transition your online presence into a job that pays $4,000 dollars a week and more. 
If you've got tens or hundreds of thousands of followers, or a couple million followers, then you can truly influence their decisions to make money for yourself. 
You're the star, and they're more likely to go in the direction you want them to. 
You can sell your products, recommend affiliate products beneficial and relevant to them, and even partner with advertisers to publish sponsored content that your followers will appreciate. 
10. Event planning. 
Planning out events can earn you a lot of money if you're good at it and you know the plugs to pull. 
This will require you to be an extrovert or someone who loves relating with other people. 
You'll need to constantly connect with different categories of event makers, actors in the event planning industry – from musicians, chefs, ushers, and event center owners to clients who are more likely to organize events. 
Plus, before going deep into this, you just need to arm yourself with the idea of how to start out as an event planner. 
It'll go a long way in preparing you psychologically for this career path. 
Although self-employed, it has a lot to do with people.
Recommended: How to Flip $2,500 Dollars in 10 ẞrilliant Ways
11. Drop-shipping. 
Drop-shipping is as easy as creating a store, connecting it to another store online and promoting your own store to get traffic and to make sales. 
There's a learning curve when it comes to drop-shipping, and not everything goes. 
There are some products you should dropship, and others you should never drop-ship. 
The point is, drop-shipping is one of the jobs that pay $4,000 a week, and you do this from your home or from anywhere in the world working with your  laptop. 
You don't buy any product or make any product, and this is the beauty of this digital business model.
11 Best Jobs that Pay $4,000 a Week – Final Words. 
Some of the best jobs that pay $4,000 a week (without a degree or without you going to college to study a professional course) include drop-shipping, event planning, programming, social media influencer marketing, real estate agency, crypto trading, affiliate marketing, interior decor, blogging, freelance writing, and email marketing. 
There are other self-employed jobs to make tons of money with, but these can actually make you more than $4k/week. 
Similar posts like this one
Working a 7am to 8pm school & home teaching job in 2021 to make $121 (£94.20) per month, I quit my job to focus on blogging after I earned by first $3 (£2.34) bucks a month from this blog passively without sweat. I never looked back since then. I've written for a couple of websites including Thestrive.co and I've come clean to unveil what works and what doesn't in the real world with regards to making life-changing money. Potentstack is my side hustle turned full-time project where I spill every realistic hack to make money in the real world (online and offline).
Want to learn how I make money blogging? Click here.