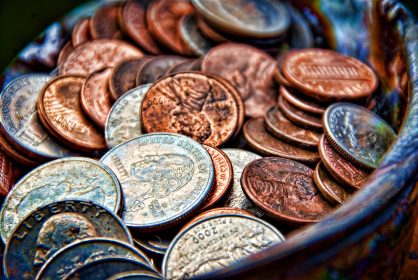 Whether you're working a full-time job or not and you're looking for the best side hustles to make $200 a day, this is the right page for you. 
In this blog post are side hustles or side jobs that you can do both from home and offline (or outdoors) to make around $200/day. 
Recommended: Make $500 a Day in 20 Minutes Work: 9 Guaranteed Ideas that Work 100%
A heads-up though, some of the home-based side hustles can take a while to generate any income at all. Some of them though. 
So, let's check them out. 
13 Smart Side Hustles to Make $200 a Day.
1. Blogging. 
Blogging joins the list of the best side hustles to make $200 a day, but it's a lot of hard work. 
To start a profitable blog that generates $200 dollars or more a day, you need to focus on a niche first, and it's got to be a profitable blogging niche. 
Blogging takes time, but there's a lot of money to take off the table if you're consistently utilizing a strategy for success. 
Find a strategy that works best for you and stick to it. 
It's all about providing the right kind of content for your audience and monetizing your content in the right way. 
Plus, the income you make from blogging is passive income mostly, and this is one of many reasons I love it personally. 
If you don't have a blog already and you want to start yours now, this is the guide you need to get started. 
2. Ride-sharing. 
If you own a car, you can make $200 dollars a day as a ride-share driver. 
If you don't have a car, then you can hire a car from websites like Hyrecar for ride-sharing purposes. 
The thing is; you make more money as you work longer hours. 
The more you work, the more you earn.
This can be a side hustle to make $200 a day for you or a side hustle to make $10/day for you – it just depends on how long you work and how good you become at finding high paying rides between ride-sharing services like Uber and Lyft. 
You can work with them to get the higher paying ride-sharing trip every time. 
3. Affiliate marketing. 
Affiliate marketing is all about promoting the products you love with the aim of making commissions from sales when people buy the products. 
And it's one of the side hustles to make $200 a day for sure. 
You can start affiliate marketing with no start-up costs especially if you already have a web magnet online; platforms like a high traffic blog, YouTube channel with thousands of subscribers or social media page with thousands of followers. 
It'll be easier to get into affiliate programs with high audience web magnets (like I mentioned before). 
The point is, you can generate passive income with affiliate marketing and $200/day is realistic. 
4. Social media content creation. 
Content creation on social media is one of the side hustles to make $200+ in a day. 
And you can make more. But to get to this point, you'll need to have thousands of followers on social media. 
The more engaging audience you have on social media, the more money you stand to make. 
Some of the ways to generate income as a social media content creator include promoting affiliate products, selling your own items/products and partnering with advertisers to post sponsored content (with relevance to your niche). 
5. Delivery gigs. 
Delivery gigs are some of the side hustles you can do to make $200 a day. 
It's not passive income but you can do it to make money when you want, especially if you've got a car, a vehicle or a scooter to run around town. 
Firstly, you need to sign up with platforms like UberEATS, Doordash or Postmates. 
Then you can start taking delivery gigs and you earn per hour. 
Expect to get at least $14 dollars per hour working for these platforms. 
Some of them will pay more than $14/hour and it totally depends on the gig you're taking. 
6. Podcasting. 
Podcasting is a great way to generate passive income online. 
You can choose to make audio or video podcasts and then monetize your podcasts with time. 
You're not going to get a lot of monetization opportunities at the start, but with time you'll get advertisers looking to promote their products on your podcasts. 
With video podcasts, you'll be able to tap into the monetization opportunities in video streaming platforms like YouTube as you publish your content there (on your channel). 
Plus, video podcasts stand the chance to go viral more easily. 
7. Apartment leasing. 
Renting out your apartment on Airbnb is one of the things you can do as a side hustle to make $200 dollars a day. 
If you have an apartment, then this is going to be very realistic. 
You sign up on Airbnb and then list your apartment (or apartments if you've got many) for lease or rent. 
Clients will pay you per night to rent your apartment. 
Other than renting your apartment for a night, they can pay for as long as they'd like to stay or for as long as you'd want to rent your apartment out. 
Plus, if you've got a luxury apartment, you're up to make more per client. 
8. Proofreading. 
Proofreading is one of the simplest things to do to make money. It's definitely a side hustle that can make $200/day for you if you're really good at this. 
As a proofreader, you find gigs on websites like Craigslist, Upwork, LinkedIn and you can also get a remote proofreading job on Indeed. 
Depending on the nature of the gig, you can earn up to $35 dollars per hour as a proofreader. 
The more lengthy the document, the more money you're going to make from proofreading it. 
And just a few mega proofreading projects can earn you up to $200 bucks per day. 
9. Online trading. 
For the record, trading is one of the quickest ways to generate wealth if you're already good at trading. 
It's a side hustle that you can turn into a full-time self-employed job. 
The good thing about trading the financial markets online is that you can do this from anywhere in the world and still make money. 
When it comes to trading online, losses are inevitable. 
You're going to make bad trades but the most important thing is learning from every loss you make and how not to make such losses in future trades. 
Depending on the size of your trading capital, it's possible to make $100k a month or $100k a year.
It also depends on your trading skills and experience. 
10. Sell printables. 
Selling printables online is one of the best ways to generate passive income online with low risk and low startup cost. 
It's also a realistic side hustle that can make $200 bucks per day or more. 
It's possible to generate upwards of $10k per month selling printables on the internet. But it's not as easy as I make it sound. 
There's a couple of things you'll need to know. 
Things like how to create printables, the best printables to create, how to price your printables, and where best to sell your printables on the internet for rapid sales. 
11. Rent out your RV. 
Got an RV? 
You can rent it out to get $200/day. 
But then it's not going to be passive income. 
Depending on the kind of RV you've got, you can significantly get paid more than $200 dollars when you rent it out. 
Some RVs can go for up to $1,500 dollars for a single rent. 
So, if you have an RV, renting it out can easily become a side hustle to make $200/day. 
If you want to make a lot of money and you have no real use for your RV, you might want to sell it off to keep the extra thousand dollars. 
12. Copywriting. 
There are multiple ways to make money off copywriting, but one of the most common methods is freelancing. 
You can take freelance copywriting gigs and get paid. But then, you've got to know what it takes to be a good copywriter. 
Copywriting is free to learn with multiple resources online, and it's something you can start learning right now. 
It's a creative form of writing and it directly impacts the overall performance of a product in the marketplace. 
While you may not be getting $200/day as a copywriter, you can earn up to $10k per month (which is over $200/day) as copywriting, and even more than this on good months.
Recommended: Can You Live Off $1,800 a Month? 8 Realistic & Natural Hacks
13. Email marketing. 
Email marketing entails strategically crafting copies in the form of emails to subscribers with the aim of making conversions. 
So, you can send sales email copies to subscribers and expect them to click on the "buy now" button; whether it's an affiliate product or your own product, you can make some dough. 
Of course you can do this as a side hustle to make $200 bucks a day if you're able to send emails everyday, but this might come off as spammy. 
$200/day amounts to $6,000 a month. 
So, if you can make $6,000/month doing this (and you already have a fat list of email subscribers), then it's pretty much the same thing (as making $200/day). 
13 Smart Side Hustles to Make $200 a Day – Final Words.
In short, some of the best side hustles to make $200 a day include email marketing, copywriting, leasing your RV, selling printables, online trading, proofreading, apartment leasing, podcasting, taking delivery gigs, social media influencer marketing and content creation, affiliate marketing, blogging, and ride-sharing. 
For sure, the majority of them can generate well over $200 a day, but you'll grow with patience.