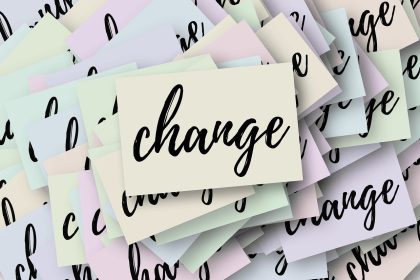 One thing I'd like you to know is that 35 years isn't old. 
You're not old. 
Maybe you've read about being a 35 year old on Quora and you've read other blogs about being a 35 year old and the dangers of aging. 
Recommended: How to Make $300 Million Dollars: 11 Smart & Lucrative Ideas
It's all talk. If starting over at 35 with nothing is your priority right now, then you're in the right place. 
It's easy to start over at whatever age if you have some financial stability and assets. But with nothing, it's a different ballgame. 
So, whether you're 30, 35, 40 or in your 50s, there's every possibility to start over and to live your best life moving forward. 
Starting Over at 35 with Nothing: 8 Life Changing Hacks to Greatness. 
1. Discover yourself.
While you might argue that you already discovered yourself, there's a fat possibility that you haven't yet discovered your real identity. 
It's possible you're still living in the image other people have painted you in. 
Know yourself for who you are and then you can capitalize on your strengths to ignore and totally forget your weaknesses. 
Discovering yourself at 35 isn't bad. It's a step forward. 
Remember, you're starting over with nothing at 35, and this is probably the first and most important part of having a life reboot. 
No one knows you better than you know yourself. 
Get to know what you like, what irritates you, what you thrive and glide on with ease and what you're totally bad at. 
2. Get a day job.
Getting a day job is part of the entire process. 
This at the end of the tunnel is to make sure you always have cash to spend or to invest in emerging opportunities. 
Plus, getting a day job means you're now working at a place or a business you don't own. 
In the short and long run, it'll teach you to appreciate money, build your tolerance gauge, amplify your ability to work with others, build your social network as you'll be having colleagues, and inculcate discipline into your personality. 
Regardless of the amount of money you're going to make at the day job, the littlest things from money to work habits will make sense to you. 
3. Build your savings habit.
Saving is everything. 
Without a proper saving habit, you will never be able to hit real success as whatever comes into your hand will go as the wind goes. 
Plus, I'm not talking about saving your money in the bank. 
I mean keeping money aside other than in bank accounts for future use. 
You can invest your money in the real estate sector by investing in REITs. 
Or,  you can open a stock investment account to pile up your cash in the form of blue chip stocks. 
Whatever it is you want to do later, the point is for you to cut down on spending more than you earn. 
I think that's all that needs to be said here. 
Spend less, earn more. 
If you're getting paid $2,500 a month after taxes from your day job, you shouldn't spend more than $1,200 bucks in that month. 
I know it's not a lot of money, but you get the gist – save more than 50% and don't spend up to 50% of your income.
This keeps you in a safe place financially. 
4. Start a net-based side hustle. 
There are different side hustles on the internet that you can start if you're looking to start over at 35 with nothing. 
Firstly, you must've discovered yourself by now. 
You know what you're good at and you know what you're not wired for. 
Secondly, you already have a day job now. 
And now, you have some cash to spend from now onward. 
Starting a side hustle online costs some money. 
Not every side hustle on the internet will cost you money, but the majority of the passive income online businesses will need you to spend some startup cash. 
So, while there are multiple side hustles you can start online, my top picks include drop-shipping, blogging, and affiliate marketing. 
With less than $200 dollars, you can start a drop-shipping store. 
With less than $100 dollars, you can start a blog. 
And with absolutely nothing, you can start affiliate marketing. 
But then, you'll need to learn a ton about all three of them just so you know the one best matched with your personality and your ability. 
That's the right one for you. 
And this is probably the reason you need to discover yourself. Everything will rise and fall around your capabilities. 
5. Acquire emotional intelligence. 
Don't get sucked in at this time. 
I'll tell you that this isn't the best time of your life to let your emotions get the best of you. 
It's one of the things you must do to start over at 35 with nothing; tame your emotions. 
Emotional intelligence is primal for growth. Plus, avoid taking things personal. 
This is the best time of your life to understand that disappointments are a norm; life will get easier if your emotions are in check and you get to understand that nothing lasts forever. 
I'd love to write my fingers out about this, but it wouldn't be enough. 
Maybe I'll just list out some things you need to know to have your emotions in the right place at all times. 
Here's all I know about securing your emotional intelligence and life for me has been easier than ever.
I've felt inner peace like nothing else since I soothe my heart and mind with these unchangeable life facts no one is willing to admit. 
Here's a list: 
Perfection doesn't exist. There's absolutely nothing like perfection and it's the enemy of progress. 
Consistency is the key to success. If it can get you a little result, it can get you more results if you're persistent. 
You don't have to be the richest person in the world. Don't get sucked in by materialistic desires. 
People can't be trusted 100% and expect them to disappoint 100% of the time. Don't depend, don't trust. It's the best way to get your heart broken. Love. Trust not. 
You will never know everything. You can't be everything. Just live and appreciate the little you know and the little you can learn. 
Inquisitiveness is key to heartache. Stop it. Breathe and smile. It's impossible to know everything. And people (even your most loved and cherished) will tell you what they want you to know. 
Never return to drink an open drink. 
You don't need anger. 
Revenge is for the weak. Forgive quickly. Let your mind think about more productive things. 
Always have a second plan. 
Be tied to nothing materialistic. It'll lead to heartache and maybe a heartbreak because nothing lasts forever and anything is prone to happening. 
Maybe I've covered everything; maybe I haven't. 
But with these lot, your emotions should be in the right place. 
6. Understand digital financial markets. 
In the 21st century, you just have to understand what's going on in the web space. 
And one of the many things going on is trading financial markets. 
Yep. 
This means buying and selling financial instruments like crypto, stocks, forex and options. 
Firstly, you'll need to understand exactly how to trade these financial instruments. 
Starting over means learning and unlearning. 
Regardless of your age, it's not too late to learn about the financial markets. 
There's crypto. There's forex. 
There's more. 
The understanding of these markets can transform your life for the better. 
The moment you become good at investing in them and trading them, then you can print money at will. 
7. Write a book. 
So, you're 35. 
There's something you're really good at and my best bet is that you already know what it is you're good at. 
The good news is that a lot of people want to learn from you and you're going to be of help to thousands of people. 
If you already have a fanbase online, this can be fun. 
But if you don't, then you'll have to start from scratch like every other writer. Write a book of your own. 
It can be anything. But it should be about your process and something you know ingeniously. 
Writing a book creates the opportunity for you to share your knowledge with the world and generate passive income.
Recommended: How to Make $1,000 By Tomorrow: 9 Realistic Methods
8. Start a physical business. 
Starting a physical business can be challenging especially because you'll need to spend some money. 
Depending on the nature of the business you're looking to start, the startup cost can run from a few hundred dollars to several thousand and even a few hundred thousand dollars. 
Starting a new life at 35 can quickly become a reality with a business of your own especially if you take the entire process from the first hack here – discovering yourself. 
Starting Over at 35 with Nothing: 8 Life Changing Hacks to Greatness – Final Words. 
So, rounding off, if you're starting over at 35 with nothing, some of the most important things you can do in the first phase of booting afresh (at 35) include starting a side hustle on the internet, writing a book, starting a physical business different from your side hustle online, understanding the digital financial markets, getting a day job, discovering yourself, building your savings habit, and acquiring emotional intelligence. 
Everything will add up rapidly to scale a fresh start followed by a better life at 35+ years old. 
Similar posts like this one
Working a 7am to 8pm school & home teaching job in 2021 to make $121 (£94.20) per month, I quit my job to focus on blogging after I earned by first $3 (£2.34) bucks a month from this blog passively without sweat. I never looked back since then. I've written for a couple of websites including Thestrive.co and I've come clean to unveil what works and what doesn't in the real world with regards to making life-changing money. Potentstack is my side hustle turned full-time project where I spill every realistic hack to make money in the real world (online and offline).
Want to learn how I make money blogging? Click here.