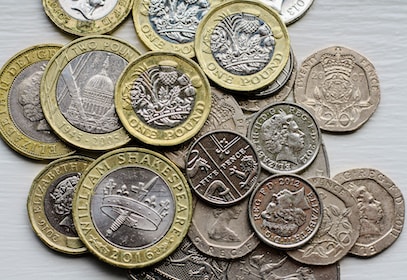 The UK is a beautiful place to live in and to make money too. 
And if you're making less than £2,000 pounds in the UK right now, you're doing something wrong or not doing anything at all. 
Recommended: How to Make an Extra £1,000 a Month in the UK: 12 Real Methods
In this blog post, you'll learn exactly what jobs pay £6,000 a month in the UK. 
These aren't your regular white-collar or blue-collar jobs. 
They're self-employed jobs and some of them require you to work from anywhere in the world. 
I'm not promising that these jobs will make you £6,000/month in the UK, but they could if you're willing to make them generate as much money for you. 
Here they are. 
11 Best Jobs that Pay £6,000 a Month in the UK. 
1. YouTube. 
Running a YouTube channel is one of the best self-employed jobs that pay £6,000 a month in the UK. 
You simply create a YouTube channel, it's free, make good videos around a particular niche and upload the videos. 
With time, you'll get subscribers and eventually pass the criteria for running ads on YouTube. 
The more creative you get with your videos, the more subscribers you stand to win over on your channel. 
And other than running ads on YouTube, you can make money and a lot of it by promoting affiliate products, selling products you own and posting sponsored content on your channel. 
Much more than making £6,000 a month in the UK, you can make a lot more. 
Over £100k a month. 
No bluffing. 
People make more. 
2. Affiliate marketing. 
Affiliate marketing right now is the online business model of the century. 
This is because people have reported making over £20,000 to £60,000 a month off doing it. 
It's not rocket science and learning about it is totally free due to the huge number of resources on the line to tap knowledge from. 
So, how this works is really simple. 
You sign up to be a promoter for a product online; you get a unique link to promote that product with; when someone clicks on your link to buy the product and they eventually buy it, you get a commission. 
Now, affiliate commissions can be fixed or based on percentages.
And depending on the product cost, if it's percentage based, you can earn more or less per sale. 
The ingredient to success is to learn about affiliate marketing – there's a wrong way to do it . 
Learn it too, and avoid doing it that way. 
3. Blogging. 
Right now as I write this, I'm nowhere where I want to be in my blogging journey. 
But I'm not where I used to be for sure. 
I wanted to write a blog income report by the end of June 2023, but there's a lot on my plate and I'm recently adding photos to this blog (which I didn't do for the last 11 months of blogging but still got a ton of traffic). 
With all of these going on at the backend of the blog, I've decided to post my income end traffic report only after reaching 1,000 blog posts. 
Where am I right now? 
Nowhere. 
Blogging is one of the best self-employed jobs that pay £6,000 a month in the UK. 
If you're consistent and you start off a blog the right way, then you can make money off it. 
This is a simple guide on how to start and grow your blog the right way.  
4. Programming. 
Are you a skilled programmer? 
If you are, then you already have a skill that you can convert into a self-employed job to make £6,000 a month. 
You could make more money by working for freelancer clients on the internet. 
Working for freelance clients on Instagram means finding jobs and getting them online (from people that you have never met before). 
It can be challenging to start earning as an affiliate marketer, but you can start earning if you persistently search freelance programming gigs. 
Although there are other ways to make £6,000 a month from your skill as a programmer, freelancing is definitely one way. 
5. Barbering. 
Barbering is a skill I picked up, and I can tell you that it's one of the best self-employed jobs that pay £6,000 a month in the UK. 
And it can pay more depending on how you go about it. 
If you want to make as much money as £72k a year in the UK, then consider starting a barbering salon somewhere in the city. 
You don't have to be the one doing everything yourself, but you can start first as the only barber before recruiting other barbers and a secretary to account for expenditure and income every single day. 
So, you can have this business up and running, but then it's expensive to kickstart something like this (especially as it's a physical business). 
6. Freelance writing. 
Writing online for clients is also a job that can pay £6k a month in the UK if you're a good writer. 
The thing is, you need to be a good writer to get started. 
If you're bad at writing or you never liked writing, then freelance writing will bore you to death. 
You'll also find it difficult to work with clients who know exactly what they're looking for. 
So, as a freelance writer, you've got to be good. 
You'll need to be willing to learn on the job (and to work hand-in-hand with your clients for a common goal). 
You get started by finding writing gigs and remote writing jobs online with the help of platforms like LinkedIn, Upwork, and Indeed.com. 
Don't expect to make £6,000 bucks in your first month though. 
You can, but rarely. It takes time to ladder up if you're a newbie freelance writer. 
7. Print-on-demand shirt sales. 
Thanks to the internet, it's possible to build a passive income stream online just by having fun designing shirts on the web. 
Websites like Zazzle, Printful, CafePress and Teespring will give you all the necessary tools you need to get started, and with time you can build this monstrous portfolio of designs for people to surf through and buy. 
When visitors create an order, you can make money from the sale, every sale without having to send any item or package anything. 
These print-on-demand websites handle everything else and leave you to do the designs. 
Plus, you also get to set the price tags. 
8. Copywriting. 
Of all the forms of writing that I know till date, copywriting has proven to be the most profitable form of writing. 
This is because it directly impacts the performance of products in the marketplace. 
In other words, copywriting refers to product copies or descriptions. 
If they're well crafted, you could make an order for products you're not sure you'll need, but just want to have them. 
And copywriting is a skill – a skill that can be monetized easily by working online for clients in the freelance marketplace. 
If you're good at copywriting, you can also create a course to teach people about copywriting and how to maximize their copywriting skills to generate more revenue. 
Creating an information product and working as a freelancer are two of the best ways copywriters can make money. 
As a copywriter, you can earn up to £2,000 pounds for a single gig. 
And in a month there's a high chance of getting more than 5 of this kind of gig; if you're damn good and you promote your services relentlessly.
9. Social media influencer.
As a social media influencer, you can derive a job that pays £6,000 a month in the United Kingdom from managing your social media pages. 
Moving on, there are several ways to monetize your fame on social media so that you're making some good amount of money to the tune of £6k a month in the UK. 
There's every possibility to make a lot of money especially if you have some really active followers that spike engagement whenever you post content. 
Among other ways, the methods for you to earn off your social media fame is to promote affiliate products that generate affiliate income for you whenever you generate a sale. 
Secondly, you can create a product and sell it to your audience. 
The income could outweigh affiliate income. 
And lastly, you can sell advert offers on your page – directly soliciting for advertisers to work with you on sponsored content.
Recommended: How to Make £10,000 a Month in the UK: 12 Realistic Methods that Work
10. Financial markets trading. 
Trading is the key to quick wealth and the key to quick losses too. 
You can make millions of pounds from the financial markets depending on some variables. 
And you can burn down millions, even billions of pounds too by trading the financial markets. 
It's not fun especially if you're losing, but I assure you that it's one of the best self-employed jobs that pay £6,000 a month in the UK. 
If you have the skill or you're willing to admit that trading financial markets isn't gambling and you're willing to learn to trade it, then things can turn out good for you along the line. 
Learning is the key to greatness and wealth – regardless of the area, niche and endeavor. 
11. Ride-hailing. 
Got a car?
Then ride-sharing or ride-hailing is for you. 
This is all about taking passengers from one location to their destination. 
And you get paid per gig.
If you're able to do this for a month, you'd be surprised how much money you can get out of it. 
The key is to get a car and get enough experience in the business so that you're able to make money even if you start working at late hours. 
The more you work as a ride-share or ride-hail driver, that's the more money you'll make in the UK. 
And it's super possible to make over £150 to £200 pounds every single day. 
Going with the £200 average per day, that's already £6,000 a month if you work everyday for the next 30 days. 
If you make more per day or you've found a way to make more than £200 a day as a ride-share driver, that's better. It's realistic too. 
11 Best Jobs that Pay £6,000 a Month in the UK – Final Words.
In summary, you can make tons of money every month in the UK, and £6k/month (which is actually about £72k/year) isn't bad and it really isn't an impossible goal. 
So, some of the self-employed jobs that pay £6,000 a month in the UK include ride-hailing, online financial markets trading, SMI, copywriting, YouTube content development, affiliate marketing, blogging, programming, barbering, freelance writing, and designing shirts online for print-on-demand platforms. 
Pick one. 
Stick to what works for you and stay consistent.
Similar posts like this one
Working a 7am to 8pm school & home teaching job in 2021 to make $121 (£94.20) per month, I quit my job to focus on blogging after I earned by first $3 (£2.34) bucks a month from this blog passively without sweat. I never looked back since then. I've written for a couple of websites including Thestrive.co and I've come clean to unveil what works and what doesn't in the real world with regards to making life-changing money. Potentstack is my side hustle turned full-time project where I spill every realistic hack to make money in the real world (online and offline).
Want to learn how I make money blogging? Click here.