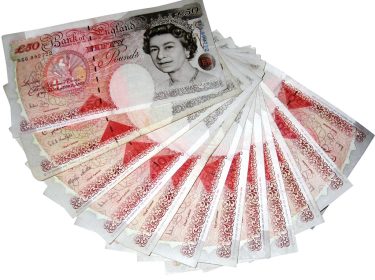 If you want to make £5,000 a month in the UK, you're certainly on the right page and this article was well crafted for you. 
I must tell you that it's possible, but it's not something that comes really easy. 
If you've ever read that it's easy to make money up to £5k a month, that's gotta be some lie. 
Recommended: 9 Best Jobs that Pay £20 an Hour in the UK
The ideas to make £5,000 pounds in a month right on this page don't require you to present a degree or any form of validation or certification. 
Without a degree and without working directly under any firm, these are some of the best self-employed ways on how to make £5,000 a month in the UK. 
Check them out. 
How to Make £5,000 a Month in the UK: 17 Proven Ways. 
1. Start blogging.
It's not more news that you can make more than £5,000 pounds a month with a blog. 
Not a brand new blog that's not up to a month. 
While there are exceptions where people generate £10k from a brand new blog within the first month, blogging generally takes time to spike results. 
And it only gets better if you're consistent. 
When starting a blog, you can choose to make it a cash cow where people don't get to know you, or you can decide to be the center of your blog where every tip or tutorial you share is wrapped around your experience (not just expertise). 
The key to successful blogging is consistency, regardless of what blogging approach you choose to utilize. 
With less than £100 pounds, you can start up your own blog and slowly build it until it generates enough money to quit your job and focus on growing it full-time. 
If you want to start a blog right now, it's the best time to do so, and I've put together a master blogging guide for you to start and grow your blog. 
2. Build a YouTube channel. 
On YouTube, you can create a channel and dish out great videos to make money. 
While you're thinking about making £5k pounds a month in the UK, on YouTube, a lot of content creators are doing £10k per month. 
Theirs isn't overnight success. It takes time to make money on YouTube. 
But if you're consistent with what you do, then you can generate enough money, upwards of £5k/month. 
Stick to a niche and create the most interesting videos. 
You'll also need to perform some YouTube SEO and put to good use some crazy captivating thumbnails. 
3. Affiliate marketing. 
With affiliate marketing, it's possible to make £5,000 a month in the UK. 
It's a lot of upfront work here and there, but once you have a well set up system online to drive affiliate sales, then you're good to make a lot of money day after day, passively. 
If you're a newbie to the term "affiliate marketing", then I'll explain. 
Affiliate marketing is the art and act of promoting or marketing products by other brands or other people with the aim of getting paid a commission when people get to buy the products you recommend/market/promote. 
It's cheap and costs nothing to start up. 
Nothing but a tech device to access the web and an internet connection. 
With affiliate marketing, it's possible to earn £80k/month. 
But that'd be the end result of intense smart work invested over the course of a few years. 
4. Stock trading. 
Stock trading can be done from anywhere, even from your home or room. 
And you can make money every time if you don't rush the markets. 
While trading stocks, you want to make sure that you have a clear-cut trading strategy so that you don't shadowbox what's working and what's not. 
Trading stocks isn't free. 
You'll be making use of real funds to trade, and you don't want to risk losing money just because you want to make some more. 
If you're a beginner trader or you've never traded once in your life, then you can learn about stock trading online by watching YouTube videos. 
You can also buy courses just to quickly accelerate your learning process. 
Not just any stock trading course, but courses by gurus in the business. 
5. Freelance writing. 
Writing as a freelancer has many benefits. 
Other than honing your writing skills, you're making money. 
If you love writing, then it's really one of the cheapest ways to make money in the UK up to £5k a month. 
To get started as a freelancer, you'll need to love writing and know how to write well. 
This is basically because you're the asset, and you'll get more jobs if you're good. 
After honing your writing skill to the point where you're confident in your writing ability, then you can sign up on Fiverr to get high paying gigs. 
6. Freelance programming. 
If you're good at coding, then you can make a lot of money helping others do it or doing it for yourself. 
As a programmer, you can get programming gigs on Fiverr to make upwards of £5,000 a month in the UK. 
Or, if you're an empath and you don't like working with people, you can create a monetizable tool for people to use based on subscription (which would serve as the primary monetization strategy). 
While the first idea to work as a freelancer would be really easy for you or anyone else, the second idea where you have to build a tool by yourself and for a target audience would bring in more income. 
7. Course sales online. 
In today's world, and thanks to the internet, you don't need to write a physical hardcopy course or book. 
You can simply create a course in different formats and sell it online to millions of people (if you're famous). 
A lot of writers realize more income from their online book/course sales versus the hardcopy sales figures. 
With that said, you can create a course or a tutorial about anything you're good at and then sell it online to thousands of people. 
The good thing about selling a course online is that it's passive income and the sales will keep soaring if the content of the course is epical, lifesaving, and evergreen. 
Regardless of how badly you want to make money, prioritize the need to provide real value. 
At least, that's when you can get back your investment in different kinds; money, fame, partnerships, sponsorships, and the likes. 
8. Podcasting. 
Podcasting is hosting your own radio show on the web that people can listen to over and over again. 
It's not entirely free to start a podcasting channel, but you can definitely monetize one if you start it in a niche. 
It takes time to grow a podcasting channel to the point where you're making upwards of £5,000 pounds a month from it. It only takes time. 
And you can drive a lot of traffic to your podcasting channel if you address or create content about topics people are super anxious to know about or learn about. 
If you're an authority in any field at all, you already have the insights it takes to create great content for a podcast channel. 
9. Freelance video editing. 
Are you good at editing videos? 
Then you can work as a freelancer online to get paid. 
And yes, you can make up to £5,000 pounds a month just editing videos for people. 
To get started, you can sign up for free on Upwork, Fiverr, or Freelancer. 
If you're just new to freelancing, it can take a while before you can start getting gig offers on any freelance marketplace. 
In the UK and depending on the gig, you can get paid as high as £500 pounds. 
There are different gigs and different rates. If you're looking to make £5k a month, then you need to take only the juiciest gigs.  
10. Ride-sharing.
If you own a car, then you can drive around taking passengers from one end to another as they desire while you get paid. 
In the UK, the active ride-sharing service taking dominance in the space and in the global market is Uber. 
I strongly recommend that you sign up with the active ride-sharing service in your city so that you can always get jobs from time to time. 
The more driving jobs or the more rides you take, the more money you make too. 
In the UK, a ton of drivers make upwards of £200 pounds a day. That's about £6,000 pounds monthly if you work all 30 days. 
11. Freelance proofreading. 
Proofreading is almost the same task as editing, but you're doing a slightly different job. 
If you've got good eyes for proofreading, then you can start taking proofreading gigs on freelance marketplaces like Fiverr. 
It's free and easy to sign up, plus, you don't have to present any degree to get accepted as a proofreader or a freelance proofreader. 
Once you're done setting up your freelance profile, the very next thing you'd want to do is to apply for gigs in the marketplace. 
You can make a living proofreading in the UK. 
Only if you're consistently working and hunting for gigs. 
12. Crypto trading. 
From your home, you can make £5,000 a month trading the crypto market. 
But if you're a total newbie, then there's a lot you'll need to learn just to make sure you're not throwing your money into the pit every time you set up to trade crypto. 
Thanks to demo accounts on different crypto exchanges, you can learn on practice before going all into trading a live account. 
If by any chance you get hold of a winning strategy that makes you money 90% of the time, that's what you'll need to create a fortune for life. 
And with that, you can turn £100 pounds into £10k. With time..
13. Forex trading. 
Forex trading is also called currency trading, and it's also one of the ways on how to make £5,000 a month in the UK. 
With Forex, you can make money while sitting on your couch and never have to leave the house. 
It's not a 100% guaranteed way to make money as you'll be trading currencies which have their different levels of volatility. 
The better you get at trading Forex, the more money you're likely to make off the market. 
Much more than the trading skill set, there's a need to curb emotional excesses or discipline your emotions so that you're able to make the best trading decisions. 
14. Binary options trading. 
Binary options is one of the many ways to make £5k pounds a month in the UK. 
It's basically short-term and you can trade within seconds too depending on the strategy you're banking on. 
Binary options trading requires you to fund your account first before you're able to trade in a live account. 
On most binary options brokers, you'll get a demo account to mess around with. 
The demo account is usually stuffed with virtual money for you to begin trading with. 
Once you feel confident on the demo account, you can move to the real account which has a minimum deposit. 
15. Website flipping. 
Flipping websites is one of the many ways to make £5,000 a month in the UK. 
This won't work for everyone, but it'll work for you if you have a vast knowledge of how the internet works, SEO, and website auditing. 
Basically, you'll need some money to get started here. 
A buying capital to enable you to acquire websites you'll need to sell within a month for money. 
Buying a website for £5,000 and reselling it at the price £11,000 leaves you with a gross of £6,000 pounds. 
However, website flipping is profitable if you've got some experience. 
All websites aren't the same.
16. Dropshipping. 
Dropshipping is a business model on the web where you set up a store and import products from another real ecommerce store. 
These products aren't in your care, but in the care and inventory of the other ecommerce store to which your store is connected. 
This is why it's called dropshipping; you're not really shipping any product yourself, but another ecommerce website helps you out with that. 
It's simple, and you make money by increasing the prices of the products you import from other stores to your own dropshipping store. 
Note that you don't make money by adding the prices, but when people actually buy the products in your store. 
Recommended: 11 Best Jobs that Pay £30,000 a Year in the UK
17. E-commerce. 
Coming in as the last way to make £5,000 a month in the UK, it probably has the highest ROI here. 
Firstly, think about the kind of an ecommerce business you'd like to have. 
Once you figure out how it'll look like and what it'll be about or what products it'll sell, you can build your ecommerce platform using online tools like Shopify or BigCommerce. 
Building an ecommerce business or website is only a small part of the overall voyage to its success. 
There's a steep learning curve to operating an ecommerce business to make money. 
And if done right, you could generate a profit of over £5,000 a month in the United Kingdom just from sales. 
How to Make £5,000 a Month in the UK: 17 Proven Ways – Final Words. 
Some of the real ways to make £5,000 a month in the UK include starting an ecommerce business, trying out dropshipping, flipping websites for money, trading binary options from your home, trading Forex, stocks, editing videos as a freelancer, proofreading, and  ride-sharing.
You can also make £5,000 a month in the UK through podcasting, programming (as a freelancer or self-employed), freelance writing, stock trading, affiliate marketing, YouTube channel monetization, and blogging (or starting a blog of your own). 
Similar posts like this one
Working a 7am to 8pm school & home teaching job in 2021 to make $121 (£94.20) per month, I quit my job to focus on blogging after I earned by first $3 (£2.34) bucks a month from this blog passively without sweat. I never looked back since then. I've written for a couple of websites including Thestrive.co and I've come clean to unveil what works and what doesn't in the real world with regards to making life-changing money. Potentstack is my side hustle turned full-time project where I spill every realistic hack to make money in the real world (online and offline).
Want to learn how I make money blogging? Click here.